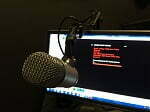 Do you own a company with a large number of clients and staffs? The best way to easily communicate with them is via radio station. Very importantly, one can open radio station online. In t Hi article, we shall look at how to start radio station online in Nigeria for 2022 and make money with it very fast.
Radio station can now be started online using phone or computer at your comfort zone; in office or home. It doesn't require technical or computer knowledge before you can get start your own radio station. Here, we will also list and explain how to make money from your online radio station.
If you are interested to know how to start radio station online in Nigeria, then let us start to discuss all necessary steps with you one by one.
Now, the step by step guides about how to start radio station in Nigeria are outlined below with their explanation one by one.
How to start internet radio station in Nigeria
Make business plan.
Get enlightened to orientation.
Let engineers map or install the equipment.
Employ people.
Start broadcasting.
Obtain a license.
Advertise your station.
Read this also: top best of radio stations in Nigeria (2022).
1. Make a business plan
Any type of business you could ever imagine was established with a plan. Businesses never establish overnight their self. If you want to start radio station, first of all, make a firm business plan.
Quality radio station business plan making allows you to know everything involved before diving into buying the equipment needed for starting it as discussed below. Moreover, you will not get on the way.
If you are confused about where to start the making of your internet radio station business plan from, meet those who have been doing it since decades to show you every important step and procures. What we want to say is try to have mentor(s).
If you don't have mentor, you would witness tons of tormentors.
2. Get enlightened to orientation
If you are living in a rural area (village) and want to open radio station there, first of all, migrate to urban area or city to gain a lot of knowledge and appropriate orientation.
Opening any type of radio station especially the internet one sometimes requires tech experience, hence, going to an orientation center where you will observe how everything about radio station works is very, very important.
3. Let engineers map or install the equipment
After getting enough knowledge or experiences, now you can decide to hire an engineers to construct, map or install all components required to carry out effective radio station services.
There are many different engineers needed to hired. Some of them are: communication engineers, computer engineers, electronic engineers, etc. If you are considering to build a building for it, you can also hire builders and architect to help build the style that suits your radio station.
4. Employ people
Now, another important step involved in opening radio station online is employing people to do business with you. When carrying out the employment, remember to employ the graduates that are relevantly skilled especially those who studied mass communication, Language, public administration, etc.
Don't just employ graduate, employ anybody who is skilled with the service that your company needs, for example, designing a website, thus employ professionally skilled web developer/designer who has been rendering the service within a minimum of 5 years.
5. Start broadcasting
Another important step to open any type of successful radio station in Nigeria for this year is start broadcasting for making audiences. Always play latest music on your radio station to attract more listeners.
You can also employ or hire the people who has a lot of knowledge about how to make a presentation and broadcasting. You can opt in to a particular niche, i.e, to broadcast about a specific matter, for example, news, education, business, career, etc.
6. Obtain a license
Any existing radio station in Nigeria you have ever heard about has a license and you'll also need to register your radio station. The best way to register a business in Nigeria is using CAC, Corporate Affairs Commissions, then move further to obtain a license from NBC, Nigerian Broadcasting Corporation.
Please note that all registrations towards obtaining a license for your radio station in Nigeria must attract high payment and renewal as well, either yearly or five-five years.
However, you can obtain a business certificate from CAC for ₦50, 000 while obtaining a Nigerian Broadcasting Corporation license may cost ₦5, 000, 000 to ₦10, 000, 000 depending on the type of radio station you are running.
7. Advertise your station
After the completion of every steps required to start radio station online in Nigeria has been completed and running is running very well, for you to get back the money you spent is establishing it and also gain interest, you must have to advertise.
Market it out to the companies that you know they desire to communicate or advise their products or services to their audiences. When starting up radio station online in Nigeria, in order to gain more customers/advertisers, don't charge people too much for placing their advert on your station.
Read this also: list of campuses that has radio station in Nigeria and their frequency.
Cost for opening internet radio station
₦30 000 000 to ₦ 50, 000, 000.
While the real cost for opening online radio station in Nigeria varies from location to location and type to type, we tried to meet some existing radio station CEOs and ask what the real cost to open radio station is, hence, average of them said that it is ₦30 000 000 to ₦ 50, 000, 000 to start an FM radio station in Nigeria. They further declared that the cost could be a lot higher depending on how large you intend to start.
Equipment needed to start radio station in Nigeria
Things that are needed to start internet online radio station in Nigeria are listed and explain below with their respective functions.
S/N
Equipment
Function
1
Cable
You'll need audio cables of various kinds to link the components of your broadcast studio to each other.
2
Receiver
In radio communications, receivers are electronic devices that receive radio waves and converts the information carried by them to a usable forms.
3
Audio processors

Audio processors a devices used for the purpose of electronic manipulation of audio signals. It is widely used as a means for boosting the quality of audio signals.
Recently, computer software have proved sufficient in carrying out such tasks.
4
Antenna
Antennas are used along with radio receivers
5
Speakers
With the aid of speakers you'll be able to hear and monitor the quality of your broadcast. There are specially designed speakers for the purpose of music studios that can produce the most accurate representation of the signals transmitting from your radio station.
6
Transmitters
A set of equipment that will be used to generate and transmit electromagnetic waves carrying messages or signals produced at your radio station.
7
Transmission lines
Transmission lines are specialized cables or other structures designed with the aim of conducting alternating current of radio frequency. For example, from the FM Transmitter to the FM Antenna.
Hope this article has helped you know how to start online radio station in Nigeria? Please let's hear anything you may have to say via the comment section. Also remember to share it with your friends, subscribe to our newsletter or follow us on Facebook for more important updates.
Will you start your own online radio station in Nigeria for this year? If yes, then what type of it you are going to open? If no, then what has discouraged you? Please let's hear you via the comment section.