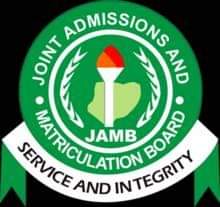 Every year, JAMB innovates new simplest method(s) of how to apply for its UTME. For example, in 2021, this year, there is an innovation and it is national ID card. In this article, I will show with you how to register for JAMB in CBT center by yourself step by step in order to prevent you from making a mistake.
For those of you who have not yet received your profile code while you have tried all possible ways, please let me show you the fastest and trickiest method(s) in this article! Note that without your profile code, you will cannot register for jamb 2021 in any cbt centre no matter how your position is ranked in Nigeria.
That is not the topic of my discussion today, in fact I have simply torched that to make you keep preparing and learning very, very deeper. Now, let's start our topic today!
If you are a 2021 JAMB candidate and wanted to know whether the form for jamb registration in 2021 is easy to fill or you can fill it by yourself correctly, then this article is for you. Read it slowly to get what we explained in this article inteligbly.
In this post today, we will show you what you will need to know when filling jamb registration form in 2021.
Read this also: JAMB syllabus for all subjects in Nigeria and the books you should buy to tackle JAMB exam in 2021.
Filling jamb registration form is not as hard as you may think. In fact, if you can be able to write your name and that of your parents, then you are good to go.
How to register for JAMB in CBT center in 2021 correctly
Before you go to the accredited cbt center for JAMB registration, there are certain things you should need to converse with your parents on what you will fill in the form in order to avoid confusion and story.
Below are the documents or information which you must enter when filling your JAMB CBT registration form in any accredited JAMB CBT centers.
Passport Photograph (Photo should not be older than 3 months)
Surname (Your Father's Name)
Middle Name (When available)
First Name
Date of Birth (Day / Month / Year)
Sex/Gender (Male / Female)
Disabilities status (Blind/ Deaf/Physical Handicap/None)
Marital Status (Single/Married/Divorce)
Postal Address
Home Address Town
Address, State and Country
Email Address (Functional Email)
Mobile Number (Available and active one)
Nationality
State of Origin
Local Government Area (LGA)
Preferred State of Exam (state you want to sit for exam in)
Exam Town
1st Most Preferred Institution: (University)
1st Most Preferred Course
2nd Most Preferred Institution: (University/Poly/COE)
2nd Most Preferred Course:
3rd Most Preferred Institution: (Poly/COE)
3rd Most Preferred Course:
4th Most Preferred Institution: (COE/IEI)
4th Most Preferred Course:
Your Four UTME Subjects combination (Use of English compulsory)
Your O'level result Type (WAEC, NECO, NABTEB, GCE etc) and their grades if you're not an awaiting candidate.
Things that should be gotten for JAMB registration in 2021
Above are the twenty eight (28) things that Candidate must know or get before he/she should step into any CBT centers for JAMB registration in 2021. 
If you can know what we explained above from home before going to the cbt center for JAMB registration, we think you will fill the form by yourself correctly.
As we said earlier, there are some things that you need to be told by your parents like choosing the institutions' names because, you don't need to choose any institutions based on your likeliness, it is your sponsorships (parents) the one that tell you the institutions to choose.
Do you think that what I said is a lie? If you think, then fill the institutions anyhow and come back home. 
Please, if your sponsorship tell you to choose the institutions which he/she recommend, you shouldn't argue with him/her because, he/she had once done what you are readying to do.
Conclusion
If you know that this article has helped you how to register for JAMB in CBT centre by yourself without making mistake, then subscribe to the newsletter of this website for more important information.
Have you got any question which you may need free clarification on about this article? Comment with anything in your mind right now through the comment section.
Finally, if you haven't shared this article with your friends yet, now is the time to help us share it. Thank you.
Read this also: how to study for JAMB examination in 2021 within two weeks and pass very unbelievable.