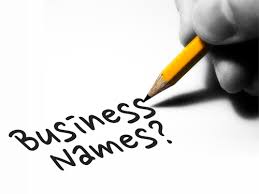 Are you a business owner and don't like your business to bear your real name? Registering a business enables people give a unique name to their business thereby making them looks professional. If you are interested to know how to register a business in Nigeria, please keep reading as that is what I am also going to discuss with you today in this article. After registering your business, there is a certificate that contains your business registration number which can be collected at the Corporate Affairs Commission (CAC) office.
When a business is running smoothly, sometimes people investigate the name of the founder of it for so many reasons and you can't hide it from them because they must know if they are transferring the money of the service or product you sale to them. In this way, if your business is registered, it is your business name they will see, for example, Popcorn Nigeria Limited or MR John Group. If you want to register your business in Nigeria with CAC, here, we will guide you step by step.
Registration of business name in Nigeria is strictly done online on the website of CAC at www.cac.gov.ng. During your registration process, you would need to upload some documents for verification, pay some fees as a registration fee, must note that your business is real and legit. In this article, we will show with you all the requirements needed to register your business in Nigeria and how to do very fast step by step.
Without your business being registered and gotten a registration number and business name, no any commercial bank you can visit to change your current bank name to a business name for you. That is to say that to name your adventure (business), you must register your business first. For example, Aliko Dangote, the richest man in Africa, is a business man who has his business name as Dangote Group.
How to register a business in Nigeria (the recommended ways)
First, visit the registration portal of CAC at www.cac.gov.ng and follow the steps below:
Step one: check for availability of the Business Name
Step two: Reserve company name
Step three: complete pre-registration form – CAC-BNo1 and upload relevant registration documents
Step four: pay filing fee.
Now the registration is end-to-end on the COMPANY REGISTRATION PORTAL (CRP) with electronic Certificate of Registration and Certified Extract of registration information. The registration of business name with CAC in Nigeria usually takes a minimum of 5 working days for them to complete the reviewing and approving process. In some cases, for your business name registration to be approved, CAC may send one or more of their agents your business place for verification. Though, everything will long go beyond 2 weeks of your registration.
 Note: Individual/Proprietors can register business names without the services of the legal practitioner, chartered Accountant or Chartered Secretary.
If you follow the steps and instructions listed above, it may be fast for you to get your business registration certificate. Usually, the process of registering a business name may take one to two weeks depending on the CAC workload and other factors, according to the commission. You can register it yourself or engage an expert (person who has done it before).
For more information, quick issue resolution or check if your business name registration request is approved, you can visit the website at www.cac.gov.ng or visit their head office in Abuja at Plot 420, Tigris Crescent, Off Aguiyi Ironsi Street, Maitama.
---
---
Read these also:

1. Top richest musicians in Africa in 2022 – Forbes.

2. How to apply for Mastercard foundation scholarship (step by step).

3. How to apply for Tony Elumelu Foundation (TEF) grant 2022.
---
---
Documents for business registration with CAC
Available printout of your business address and proposal name.
Your own personal details and address.
Your identification document (national identification number)

Registration Form Number which you have issued during your first registration.

Identification of Directors and Shareholders.
Registration payment proof.
Stamp Duty Certificate.
Memorandum and Article of Association.
The requirements for registering a business name in Nigeria with CAC are friendly and they simply involve your business name, your own name and that of your proprietors or CEO, identification of the partners, the type of the business and the registration fee which ranges from 5, 000 Naira to 10, 000 Naira depending on the type of your business.
Now, let's list to you the requirements of registering a business name in Nigeria.
Requirements for registering a business name in Nigeria
Business must be existing within a minimum of two weeks.
The type of the business you want to register must be legit.
Must provide the physical address of your business.
If it's an online company, indicate your website and the type of service or product you deal in.
You must be above 18 years.
The registration fee is 10, 000 Naira, hence, you must be able to pay.
If you are a business owner in Nigeria, I advise you to register your business name because there are a lot of benefits in it. Some of the top best benefits of registering a business in Nigeria are:
Your customers will not easily forget your business name.
You have trust and look professional in the eye of your customers.
You can create bank account using your business certificate.
Tony Elumelu foundation grant requires an entrepreneurs who have a registered business with CAC or its alternative, hence, you can apply for it with your business certificate.
Business certificate also serves as a means of address verification, that is to say, if you don't government issued ID card like national ID card, you can use it terms of that.
Conclusion
If you know that this article has helped you know how to register a business name in Nigeria and requirements involved, then please share it with your friends and remember to subscribe to our newsletter for more important updates.
Read these also: