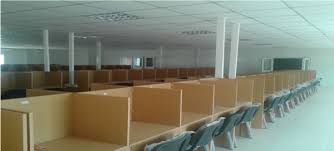 Is there no an accredited JAMB CBT centre in your location and you are searching for how to establish one in order to lessen the transportation of students who are going to another far location in the name of registering for JAMB, changing their details on JAMB database, write mock, write JAMB examination, etc?
In today's article, I shall show you all the requirements for owning an accredited and approved JAMB CBT centre in 2023.
JAMB is not like before when they give an opportunity to every one to be able to register and change the information of JAMB candidates. Now, to be able to register students, JAMB must issue you a license.
Owning an accredited JAMB CBT centre can be one of your stream of income. There's money is in it because, everyday and year, students must change their details (name, institution, course, etc.) And importantly, every year, students enroll for Nigerian tertiary institution via JAMB.
If the location of JAMB CBT is far away from your location, trying to own one, is a big business idea. Welcome to this fastknowers, a blog where we share a guidance articles on how to develop your personal and career live.
Now, let's start discussing the requirements for owning an accredited JAMB CBT centre for 2023.
Requirements for owning an accredited JAMB CBT centre in 2023
250functional Desktop Computer systems or laptops with 10% (i.e 25) backups.
Provision of individual cubicle with minimum length of 26 inches, breadth of 18 inches and height of 18 inches and appropriate seat for each system.
Minimum 15 inches flat screen Computer monitor for desktop or 17 inches for laptop.
The computer systems must be connected to a robust computer server with acapacity to carry 250 systems concurrently.
All the computer systems must be linked together on Cable Local Area Network topology (LAN). (Wireless Computer connection is not allowed).
Adequate security and minimum of five (5) technical personnel and one network engineer.Availabilityof back-up power supply(power generating set of minimum 40kvafor a centre with 250 systems; 60 kva for 350 systems and 100kva for above 350 systems) and UPS/inverters that can carry all systems for a minimum of two (2) hours.
The centre must be adequately fenced.
Provision must be made for a holding room or reception facility e.g canopy with chairs, etc.
The centre must not be in shared premises such as cinema hall, shopping mall, market, etc.
Availability of adequate and functional air-conditioners and lighting.
Provision of up to date Antivirus and all the systems must be virus free. Minimum of Windows 7 or higher version of windows operating system.
IP Camera (CCTV)is compulsory forall CBT centers(Specification to be given by JAMB).