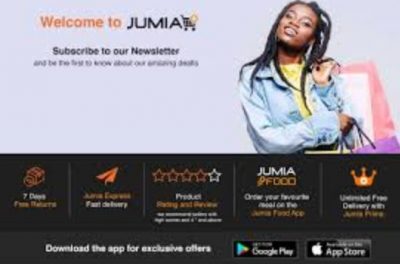 At Jumia, they believe that the next level of buying for the customers is now on the Internet. If you want to know how to become a seller on Jumia Nigeria, then this article is meant for you.
Every time, one of the top most goals of Jumia Nigeria is to simply offer the widest range of products to the customers, and this is what makes sellers glad.
As Africa's number one e-commerce company, Jumia, they are always looking for ways to add value for their customers. As a Jumia seller, you can also take part in offering those customers better selection, better prices, and a top-notch customer experience.
Read also MTN Momo agent online registration form (step by step guides).
The best thing about Jumia is that you can contact using different channels, for example, on WhatsApp, Facebook, via their email address or by visiting their physical office. Please click here to know how to contact Jumia using different channels.
Do you want to know how to become a seller on Jumia Nigeria? If yes, then first, you must know the requirements and completely read the rules and regulations of Jumia in order to make sure you will strictly abide by their laws in future.
How to be a seller on Jumia in Nigeria step by step
The top seven different steps that you can follow to open a seller or vendor account on Jumia Nigeria website are listed and discussed below.
1. Know how you will get paid
After the product(s) which you placed on Jumia website for sale has been purchased, Jumia will then deposit payment into your bank account at regular intervals and notifies you that your payment has been sent.
To successfully get paid from Jumia, first, add your bank account information
Your bank account details are mandatory for Jumia to be able to transfer your money.
You need to add them in Seller Center: Settings > Your Profile > Bank Account
The following details are required:
Bank Name
Account Name
Account Number
Wait until the money is available because whenever you get a new order, you won't receive the money on your account immediately as Jumia must keep this amount pending for a few days to make sure the customer doesn't want to return it.
Happily, you will receive your payment within the timeframe specified in your contract with Jumia.
You can see all your pending payments in the "Due and unpaid" & "Open statement" sections of your Account Statements.
See also recharge code of all banks in Nigeria for data and airtime purchase (step by step).
2. Discover the Seller Center:
When you fully become an approved and registered seller on Jumia Nigeria website, all the managements of your online store are done via the Seller Center (SC).
With this SC portal, you have an access to all the information you need to manage your sales, add products, update your product information, have an overview of actual sales, etc.
As a matter of fact, Seller Center is a one-stop shop to facilitate the management of your sales account on Jumia.
Below are just a few of the things you can do from Seller Center:
Keep track of your inventory and update your listings

Keep track of orders that are in Jumia network
Join the promotional campaigns
Use customer metrics tools to monitor your seller performance.
3. How much it can cost you to sell on Jumia
The registration on Jumia to become a seller is free for all the vendors. Consequently, for each sale you make via their platform, you will be charged some fees and it mostly depends on the delivery method chosen and the category of your products.
Please note that the commission's fee is inclusive of VAT (7.5%). The Minimum Commission for Health & Body and Baby Products is 100 NGN. All other Categories are 300NGN.
On Jumia Nigeria, there is No minimum commission for Fashion and Groceries.
Read this also: how to pay back borrowed airtime on Airtel very fast (step by step).
4. Abiding by Jumia rules:
If you can completely agree to comply with the terms and conditions (rules) of Jumia Nigeria, your products can be sold on jumia.com.
The required and necessary information to create an account and become a seller on Jumia very fast are:
Mail address and phone number
Details of your company (address, legal name, etc.)
Bank account details
5. Processing an order
As soon as a customer orders one of your products, you have 24 hours to get your item ready to ship. Here are the steps to do it properly:
Check daily your Seller Center account to see if you have a new order (a mail alert is also sent to you).
Prepare your package for delivery, following our guidelines on how to properly pack your order.
6. Products listing
Your first step to make your products available for the customers is to list them on your Seller Center account. There are different methods to use depending on the type and the quantity of products you want to offer to the shoppers.
1 by 1
"Sell yours" feature
Massive creation with bulk templates
Jumia content team can help you list your products if you may need help
To be put live, your products creation must comply with some guidelines to be accepted by Jumia teams.
To make sure your products make it to the top and help you succeed your launch on Jumia, here are some tips to know what works best for the shoppers.
Guidelines for successful products creation and therefore a successful launch!
The product detail page
Once your products get approved by Jumia teams, they will be live on jumia.com for people to order them. From there, you can receive an order at any time.
Related: how to contact Jumia customer care via different channels.
7. Delivering order(s)
Jumia offers two main solutions in delivering your orders:
Prepare and drop off your packages to their VDO stations
This method lets you take care of the storage of your products, i.e, you are responsible for packing the orders, you bring your orders to their VDO stations (office) and Jumia will only take care of the delivery to the customers.
Subscribe to Jumia Express service
Ship your products to Jumia so that they take in charge of their inventory and make them quickly available for sale. Then, with each order, Jumia packages and ships the product directly to the customer.
How to register on Jumia as a seller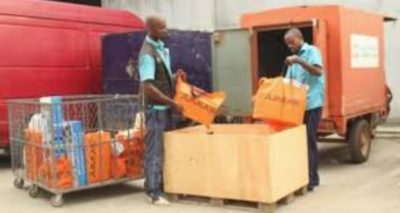 To register an account and become a seller on Jumia in Nigeria or every country in Africa, just simply follow the step by step instructions below:
Visit Jumia seller center website
Choose a unique name for your online shop:
Please use the best name because it will appear on the Jumia marketplace! It is forbidden to use a registered trademark in your shop name without the brand authorization.
Tip: use the first and last name of the company´s primary contact.
Select if you're an Individual or Business Entity/Company
Enter your name or the name of the person in your team who will manage your account.
Remember to enter correctly the account manager first and last name. Please note that this is the name which Jumia will primarily use to call you.
Enter account manager telephone number
Any time Jumia may need to contact you urgently, this is the number they will call, hence enter your phone number or your company's phone number very well.
Enter additional phone number
In case the telephone number which you have provided in the first place can't be used to contact you due to network error or others, here you are advised to enter your another number where you can be reached.
It is very important to know that your Jumia seller account will be linked to this email address and Jumia will use it to send you all its communications.
Reenter your email address
Your email address is used to sign in to your Seller Center (SC) account, so you can only use it for one account.
Note that you are not allowed to use the same email address on other accounts listed on the Seller Center.
At this point, now enter at least 8 characters containing a capital letter, a lower letter and a numeric character as your Jumia seller account.
To prevent avoidable mistake, you will be permitted to reenter your password exactly with the first one
Now, mark the box near the text "I have read and accepted" and click on the continue button
On the next page, you will be prompted to enter your business Information
After entering all information of your business as required, now click on continue button and start entering into your bank Account details
Finally, provide any document which may be requested, for example your business certificate if you identified that your business is registered in the earlier step above
Enter the summary of your business and click Submit tab to submit your registration.
Alternatively, you can read the guides below for easy Jumia seller registration process.
Did you know that over 200 million customers visit Jumia every day in order to buy goods and services? I hope you did know that?
If yes, then sign up yourself in 5 minutes to sell on Jumia and get your products to more buyers.
Becoming a seller is a seamless process with Jumia's self-signup, as a ,matter of fact, you can become a seller on Jumia with in 5 minutes or less.
Meanwhile, becoming a seller on Jumia comes with many benefits and some of them are:
1,000,000 visitors to your shop monthly
0% commission for the first 30 days following registration
Free photo session for your first 30 Items, periodic marketing push and a 24/7 store.
To sign up for Jumia seller account, please adhere to the 3 simple steps below:
Step 1: Fill the registration form. Don't forget to read and accept the Seller Agreement.
Step 2: Complete the dedicated training session for new sellers and become an e-commerce expert in minutes.
Step 3: List more than five Products and start selling. Simple!
Click here to sign up and be on your way to becoming a Jumia seller millionaire in this year.
Conclusion
If you know that this article has helped you know how to become a seller on Jumia, please share it with your friends and don't forget to subscribe to our newsletter for more important updates.
Read this also: how to become an Opay agent and get your POS machine very fast.