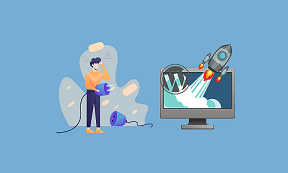 Do you want to find out the best plugin for your blog or website? Here, we shall list and discuss with you top best free and paid WordPress plugins for 2022.
If you have just created a blog or website using WordPress, here is our top best collective hand picked free and paid plugins that you can download or purchase for your site.
At WordPress, a plugin is a software application that adds features and functions to a website/blog. Plugins play a major role in building great websites/blogs using WordPress. They make it easier for users to add features to their website without knowing any coding language.
Yes, you don't have to be a coder to develop a website or blog, for example, if you want to sell products or take donations on your site, you're going to need a plugin to handle that. If you are interested to know top best free and paid WordPress plugins for 2022, then here is the right place.
In this article, we have listed more than 20 free and paid WordPress plugins and also discussed them one by one. Now, start looking at them.
Top best free and paid WordPress plugins for 2022
1. Wordfence | security plugin
Details:
Downloads: 4+ million
Rating: 4.5/5
Notable features: two-factor authentication (2FA), web application firewall (WAF), security scan, broken link checker
Best suited for: securing WordPress websites
Price: freemium (from $99/year per license).
Read this also: how to become a blogger in Nigeria (step by step).
Wordfence is the go-to WordPress security plugin for many website owners. It covers fundamental security aspects, including login security, malware detection, and malicious traffic prevention.
Once you've installed the plugin, the Wordfence dashboard will display different data regarding website security, such as a firewall summary, attacks blocked, and security issue scans.
The login security feature lets you set up two-factor authentication for the WordPress admin page. All you need to do is scan the provided QR code with an authentication app on your mobile device and enter the verification code.
The malware scanner checks for malware in the WordPress themes and plugins files. It also detects security vulnerabilities like possible backdoors, code injection, and malicious redirects. The plugin's broken link checker helps you find bad URLs on your website.
Wordfence's web application firewall (WAF) protects your website from malicious traffic. The login limit feature will block IP addresses that fail to log in after a specific number of attempts, preventing brute force attacks.
After you install the plugin, the firewall will be running on the learning mode so you can try all its features and prevent false positives, protecting your site more effectively.
[DOWNLOAD NOW]
2. Yoast | SEO plugin
Details:
Downloads: 5+ million
Rating: 5/5
Notable features: snippet editor, sitemap generator, on-page SEO suggestions, FAQ block
Best suited for: optimizing pages and posts for search engines
Price: freemium (from $99/year)
Yoast SEO is a feature-rich WordPress SEO plugin offering essential SEO tools. Its snippet editor lets you add a focus keyword, meta title, and meta description to your posts and preview how they will look on search results.
The on-page SEO suggestions help to optimize your content by improving the keyword usage, meta title, and alternative text. Yoast SEO will also suggest internal links to optimize the site structure.
Another notable feature is the FAQ block that lets you include an FAQ section on posts to help improve search engine rankings.
Lastly, the XML sitemaps generator is handy for submitting your website to search engines using Google Search Console and Bing Webmaster Tools. Read how to use Yoast SEO for the full guide.
[DOWNLOAD NOW]
3. WPForms | form builder
Details:
Downloads: 5+ million
Rating: 5/5
Notable features: drag-and-drop builder, pre-made form templates, spam protection, shortcode embedding
Best suited for: creating various forms, including contact, feedback, and subscription forms
Price: freemium (from $31/year)
WPForms is a comprehensive contact form plugin. Its drag-and-drop form editor and pre-made starter templates help you create any form for your website in no time.
In total, there are 22 pre-made templates for the free plugin version, including a contact form, registration form, and newsletter signup form. It's also possible to create a form from scratch.
All forms created using this plugin are responsive, meaning that they will work smoothly on mobile devices. They also come with hCaptcha and reCAPTCHA spam protection measures.
Embedding any form to a WordPress page or post is easy, whether by using the included block or a short code.
[DOWNLOAD NOW]
Details:
Downloads: 100,000+
Rating: 4.5/5
Notable features: comprehensive cache settings, CDN service, page and image optimization
Best suited for: enabling cache and website optimization
Price: free
WordPress caching is essential to ensure the top performance of a website, and LiteSpeed Cache is one of the must-have WordPress plugins.
This free WordPress plugin is easy to use, offering an intuitive interface to manage the site cache and advanced caching features.
For example, there are several cache controls to turn on or off for specific aspects of the site, such as logged-in users, PHP resources, and the login page. There are even options to clear cache from specific URLs.
In addition to caching tools for speeding up your website, the plugin comes with an optimization feature to minify CSS and Javascript files. Its CDN settings allow you to enable the QUIC.cloud CDN on the site.
[DOWNLOAD NOW]
7. MemberPress | Membership Plugin
Details:
Downloads: 28,000+
Rating: 4.6/5
Notable features: content restriction rules, affiliate program, automated billing system, easy setup
Best suited for: creating a paid membership site
Price: $179-$399/year
MemberPress is a premium membership plugin to generate revenue from a paid membership site by selling online courses, membership-based digital downloads, and other exclusive content.
This premium plugin has a professional support team and is easy to set up. It also integrates well with plugins like bbPress for creating a password-protected forum or Easy Affiliate for an affiliate program.
You can set up multiple plans for the membership program, and the pricing page is fully customizable. The content restriction feature helps you limit membership access to pages, posts, files, and categories.
The automated billing system makes it easy to remind the users when their plan is due for renewal. The plugin also will automatically revoke or renew the membership based on payments made.
[PURCHASE NOW]
8. bbPress | Forum Plugin
Details:
Downloads: 200,000+
Rating: 4/5
Notable features: simple interface, theme compatibility
Best suited for: adding a forum page to a WordPress site
Price: free
While installing forum software is an option when creating a forum website, WordPress plugins are often sufficient.
bbPress is a lightweight free WordPress forum plugin that integrates seamlessly with WordPress. Setting up and starting a forum with this plugin won't take much time.
The forum admin area is accessible from the WordPress admin page. Its interface is simple and easy-to-use for managing forums and user accounts.
bbPress has a theme compatibility feature that ensures all bbPress functionality and elements will work regardless of the site's theme, even if it doesn't include bbPress code or templates.
This free plugin also comes with Akismet support for spam protection.
[DOWNLOAD NOW]
Details:
Downloads: 3+ million
Rating: 5/5
Notable features: scheduled backups, integration with cloud-based storage
Best suited for: generating and storing website data backups
Price: freemium (from $42/year)
Backing up a WordPress site is crucial to prevent data loss in case of a system crash, hard drive failure, or security breach. UpdraftPlus is one of the best WordPress plugins to manage WordPress backups.
Creating a backup and restoring your website data is easy, thanks to the plugin's intuitive user interface. You can set files and database automatic backup schedules on the settings panel.
It's possible to connect UpdraftPlus to several remote storage options, including cloud-based ones like Dropbox and Google Drive, and simple data transfer solutions like email and FTP.
UpdraftPlus Vault, the plugin's remote storage, is available on the premium plan. It works seamlessly to back up and restore website data. Another great premium feature is database encryption to ensure the security of your website data.
[DOWNLOAD NOW]
Details:
Downloads: 5+ million
Rating: 4.5/5
Notable features: statistical data, comment status history, comment discard
Best suited for: spam comment prevention
Price: freemium (from $8.33/month)
Akismet is another one of the best WordPress plugins we have in the list of top best free and paid plugins for WordPress website/blog. Its major uses is to prevent spam comments on your posts. The plugin filters comments that may be spam and sends them to a queue for you to evaluate. This way, you don't have to examine each post and delete such comments manually.
The plugin displays URLs in the comment body to identify misleading links, as these are often present in spam comments.
Its discard feature permanently deletes the worst spam messages right away, saving you disk space. Alternatively, set the plugin to store the spam messages for 15 days in the spam folder before permanently removing them.
Akismet also integrates well with contact form plugins to prevent spam on contact form submissions.
[DOWNLOAD NOW]
11. GTranslate | Translation Plugin
Details:
Downloads: 300,000+
Rating: 5/5
Notable features: 103 available languages, multiple widget styles
Best suited for: translating a WordPress site automatically
Price: freemium (from $9.99/month)
GTranslate is one of the best and most practical WordPress translation plugins, using Google Translate API to translate the website automatically.
The plugin's Settings page offers more than 100 languages. You only need to drag and drop the languages on the checklist to rearrange them. There's no limit on the number of languages to add.
The plugin will show up as a widget on the front-end for visitors to choose their preferred language. You can choose from 10 widget styles, including standard dropdown, dropdown with flags, and pop-up.
The premium version offers more advanced translation features such as URL translation, search engine indexing, and translation editing. There are four premium plans available, starting from $9.99/month, and you can tweak them by adding or removing features.
[DOWNLOAD NOW]
RafflePress is the best WordPress giveaway plugin on the market. It allows you to instantly increase your website traffic, get more social media followers, and email subscribers with viral giveaways and contests.
RafflePress comes with an easy drag and drop giveaway builder along with proven giveaway templates that you can use to create a giveaway that attracts visitor's attention.
To enter the giveaway, website visitors must use their email address. This helps you get more subscribers for your email newsletter.
RafflePress incentivizes users to follow your social profiles and share the giveaway with their friends to get more entries into the contest. This helps you increase social media engagement.
The word-of-mouth marketing helps you get more traffic, FASTER! This results in more followers, more sales, and more revenue!
You can easily connect your social profiles, WordPress form plugins, and all popular marketing platforms and CRMs.
RafflePress has a free version called RafflePress lite that you can get started with. If you want more powerful features to skyrocket your growth, then you need to use RafflePress Pro.
13. Uncanny Automator
Uncanny Automator is the best WordPress automation plugin. It allows you to connect your existing WordPress plugins to work together without writing any code, so you can automate routine admin tasks and save time / money.
It seamlessly integrates with most popular WordPress plugins and third-party platforms, so you can easily build automation recipes without hiring a developer.
You simply choose from over 400 triggers and actions to create "if this then that" style recipes on your WordPress site (no code needed).
In plain English, it helps your WordPress plugins talk to each other, so they work better together. Think of it like Zapier, but for WordPress.
What's even better is that you can even connect two separate WordPress sites to work together without writing any code. This is very useful for online stores and membership sites.
Some example use-cases include:
Have 2 WordPress sites talk to each other – sell products on one while create users & setup access on another.
Create buttons that can automatically create user accounts and perform other actions in WordPress.
Add custom user attributes to user profiles based on user's actions.
Trigger automation recipes in one plugin from the action taken by another plugin (for example, a submission of WPForms can be used to create an order in WooCommerce).
Connect your WordPress site with 3000+ external services using a single Zapier integration.
… and so much more
Note: There's also free version of Uncanny Automator plugin available that comes with basic automation features.
SearchWP is the most advanced WordPress search plugin in the market. It helps you improve your site search, so your website visitors can easily find what they're looking for on your site.
Unlike default WordPress search functionality, SearchWP goes beyond just the post content and indexes everything on your site including custom fields, ACF fields, text files, PDF document content, custom tables, custom taxonomies, custom post types, WooCommerce product attributes, and more.
It also gives you the flexibility to create your own relevance scale and adjust the algorithm without writing any code.
There is a search metrics feature that helps you see what your visitors are searching for, what they are finding or not finding, so you can improve your content discoverability.
SearchWP also lets you add powerful features like live AJAX search in WordPress, and it seamlessly integrates with all major WordPress plugins including but not limited to WooCommerce, Advanced Custom Fields (ACF), Meta Box, Toolset, BigCommerce, Easy Digital Downloads, bbPress, and more.
Google Workspace (formerly G Suite) is a suite of web applications like email, docs, spreadsheets, etc. Created by Google, this powerful set of office applications is cheaper, easy to deploy, and hassle free.
It allows you to save costs on software licenses, hardware, hiring IT staff, managing backups, and more. Most importantly it allows you to use professional email addresses with your own business domain name right inside Gmail.
Alternative: You can also get a free business email from your WordPress hosting provider or use Microsoft Office365.
16. AddToAny | Social Media Integration Plugin
Details:
Downloads: 500,000+
Rating: 4.5/5
Notable features: compatibility with various social media platforms, social share count, floating share buttons
Best suited for: posting social media content on WordPress websites
Price: free
AddToAny is one of the top best free and paid WordPress plugins for social media integration. In fact, this free plugin packs many features that viral many paid WordPress plugins don't.
It supports more than 80 social media platforms, including Facebook, Twitter, and LinkedIn. On the plugin's setting panel, simply click on the desired platform to include it in the sharing buttons – there's no limit on how many social media buttons you can have.
Drag and drop the icons to rearrange the buttons to your liking. It's also possible to show counters for Facebook likes and Pinterest Pins.
This free plugin also provides an option to add floating buttons, so the social sharing buttons will stay in the same place even when the user scrolls through the page.
AddToAny also has widget blocks to add social media follow buttons inviting website visitors to follow your accounts.
You can add CSS or Javascript code snippets to customize all the buttons.
Details:
Downloads: 2+ million
Rating: 5/5
Notable features: intuitive form builder, pre-made field options
Best suited for: creating newsletter subscription forms
Price: freemium (from €59/year)
Mailchimp for WordPress (MC4WP) is a popular WordPress plugin to build a subscription list for your Mailchimp account. The free version lets you list up to 2,000 subscribers.
Creating a subscription form using this plugin is easy. Its user-intuitive interface offers plenty of pre-made fields. All you have to do is select which ones to display on the form. It will show you a form preview, although the code view also comes in handy to rearrange its structure or tweak the prebuilt texts.
The free version lets you customize the form appearance using basic or predefined form themes. Alternatively, the form can inherit the styles from the site's active theme. If you wish to have a style builder, you'll need to upgrade to a premium plan.
[DOWNLOAD NOW]
Details:
Downloads: 2+ million
Rating: 5/5
Notable features: various mailer options, as well as email logs and reports on the premium version
Best suited for: ensuring mail deliverability for marketing campaigns
Price: freemium (from $49/year)
WP Mail SMTP plugin works best paired with an email subscription plugin like Mailchimp for WordPress. This newsletter plugin will help you send emails to your subscriber list for marketing campaigns.
Website owners often face problems when the WordPress site doesn't send emails as it should. WP Mail SMTP solves this issue by configuring the wp_mail() function to use a proper SMTP mail server.
The plugin also includes many SMTP providers to choose from, like SMTP.com, Sendinblue, Microsoft, and Google. Setting up the SMTP only takes a few clicks. Alternatively, the setup wizard will guide you through the process according to your SMTP choice.
[DOWNLOAD NOW]
Details:
Downloads: 3+ million
Rating: 4.5/5
Notable features: dashboard reports, real-time monitoring, user tracking
Best suited for: integrating Google Analytics to a WordPress website
Price: freemium (from $99.5/year)
MonsterInsights is one of the best WordPress plugins for Google Analytics, thanks to its seamless integration and quick setup process. It also brings a lot of tools to your WordPress dashboard to track website performance.
Once you've installed the plugin, the setup wizard will help you connect to your Google Analytics account. After that, access the MonsterInsights dashboard on the WordPress admin panel.
The plugin will show real-time site statistics, making it easy to identify and solve any issue.
Use MonsterInsights for affiliate tracking, post tracking, file download tracking, demographics tracking, and more, as it is suitable for all kinds of websites. There's also a WooCommerce integration to set up analytics for your online store.
[DOWNLOAD NOW]
Top 12 best free WordPress plugins and their functions
| S/N | Plugin Name | Function |
| --- | --- | --- |
| 1 | Contact Form | creating contact us without code. |
| 2 | Updraftplus | Backing up your site. |
| 3 | Jetpack | Multipurpose plugin. |
| 4 | Easy table of contents | Adding table of content when your post is long. |
| 5 | Rankmath | SEO plugin. |
| 6 | Social icons | Sharing button. |
| 7 | Asimek | Anti Spam plugin. |
| 8 | WP Rocket | Speed up blog. |
| 9 | Really Simple | Issue SSL certificate |
| 10 | iThemes security | Securing your theme. |
| 11 | Social snap | For adding your social media platforms. |
| 12 | OneSignal | Pushing notification. |
Conclusion
If you know that this article has helped you know top best WordPress plugins for your blog or website in 2022, then please share it with your friends and remember to subscribe to our newsletter or follow us on Facebook for more important updates.