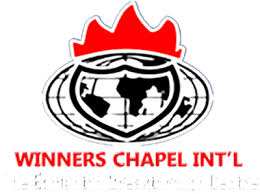 The Living Faith Church Worldwide, also known as Winners Chapel. It is an Evangelical charismatic Christian denomination and a megachurch headquartered in Ota, Ogun state Nigeria founded and presently overseen by Dr. Bishop David Oyedepo. It has since become a global network of churches with congregations in 145 countries. In this post, I am going to discuss with you 12 pillars of Living Faith church.
Living faith church ministry began in 1981 after an 18-hour vision in May 1981 where, according to Dr. David Oyedepo, God gave him the mandate to preach the word of faith and liberate the world from the oppression of the devil. Good news, five years later, he was ordained as Bishop.
Now, let's list and explain to you all 12 pillars of Living Faith Church
12 pillars of Living Faith Church and their organogram
According to Bishop David Oyedepo, on 2nd May, 1981, Holy spirit said to him "The hour has come to liberate the world from all oppressions of the devil through the preaching of the WORD of FAITH and I am sending you to undertake this task."
And truthfully, he has through the grace given him by God, living proofs that this task is progressing with tremendous success by the testimonies of dramatic changes and improvement in the quality of life of the people every where his organization/ministry is represented.
Read these also:
The task of Bishop David Oyedepo is to liberate the entire world from all oppressions of the enemy both spiritual and physical through the teachings and preaching of the word of Faith, schooling them to exploits in life and releasing men and women to their full potentials to benefit humanity.
Dr. David O. Oyedepo (Ph.D) is now of the top richest pastors in Nigeria and even in other countries. He is also the Presiding Bishop of the Living Faith Church worldwide and the Senior Pastor of Faith Tabernacle, the 50,000-seater sanctuary which is reported to be the largest church auditorium in the world.
Now, the 12 pillars of living faith church and their organogram are listed and explain below:
1) FAITH
For whatsoever is born of God overcometh the world: and this is the victory that overcometh the world, even our faith.
Backed by: 1 John 5:4; Ephesians 6:16.
2) THE WORD
Who being the brightness of his glory, and the express image of his person, and upholding all things by the word of his power.
Backed by: John 1:1-12; Hebrews 1:3.
3) THE SUPERNATURAL
The wind bloweth where it listeth, and thou hearest the sound thereof, but canst not tell whence it cometh, and whither it goeth: so is every one that is born of the Spirit.
Backed by: Psalm 82:5-7; John 3:8.
4) PRAISE
And when they began to sing and to praise, the Lord set ambushments against the children of Ammon, Moab, and mount Seir, which were come against Judah: and they were smitten.
Backed by: 2 Chro. 20:20-22; Psalm 67:1-7; 149:1-9.
5) THE HOLY SPIRIT
And it shall come to pass in that day, that his burden shall be taken away from off thy shoulder, and his yoke from off thy neck, and the yoke shall be destroyed because of the anointing.
Backed by: Acts 1:1-8; Isaiah 10:27.
6) PROSPERITY
Beloved, I wish above all things that thou mayest prosper and be in health, even as thy soul prospereth." 3 John 2. "Cry yet, saying, Thus saith the Lord of hosts; My cities through prosperity shall yet be spread abroad.
Backed by: 3 John 2; Psalm 35:27; Zech. 1:17.
7) VISION
Where there is no vision, the people perish: but he that keepeth the law, happy is he.
Backed by: Proverbs 29:18, Jer. 29:11.
8) PRAYER
And this is the confidence that we have in him, that, if we ask anything according to his will, he heareth us. Backed by: 1 John 5:14.
9) HEALING
That it might be fulfilled which was spoken by Esaias the prophet, saying, Himself took our infirmities, and bare our sicknesses.
Backed by: Isaiah 53:3-4; Jer. 8:22; Matt. 8:17.
10) WISDOM
And wisdom and knowledge shall be the stability of thy times, and strength of salvation: the fear of the Lord is his treasure.
Backed by: Prov. 24:3-4, Isaiah 33:6.
11) CONSECRATION
Nevertheless the foundation of God standeth sure, having this seal, the Lord knoweth them that are his. And let every one that nameth the name of Christ depart from iniquity.
Backed by: Hebrews 12:14; 2 Tim. 2:19.
12) SUCCESS
This book of the law shall not depart out of thy mouth; but thou shalt meditate therein day and night, that thou mayest observe to do according to all that is written therein: for then thou shalt make thy way prosperous, and then thou shalt have good success.
Backed by: Joshua 1:8-10.
Conclusion
If you know that this article has helped you know the organogram of all 12 pillars of living faith church, then please share it with your friends and remember to subscribe to our newsletter for more important updates.
Read these also: