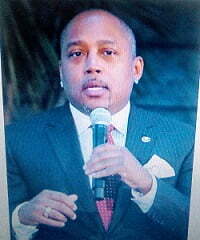 Every decent occasion I go nowadays like birthday, convocation/graduation ceremony, burial ceremony, club, business opening, etc., I see motivational speaker who tirelessly present a speech to an audiences. Today's post will discuss with you top motivational speakers in the world and more information about them such as their academic background, marital status, their best motivational quotes, and lots more.
A great motivational speakers are the ones who help bringing energy and inspiration to a small organization. They can help to create believe in the abilities of people helping them see how they can be successful or they can just bring some fun to an audiences.
The motivational speakers inspire the youth to organize their collective energy in a positive way. They can also act as a source of guidance for the youth, and make them see all the different directions they can take their life in.
We may have different types of motivational speaker; religious motivational speaker, relationship motivational speaker, business motivational speaker, etc.
Read this also: Top best motivational speakers in Nigeria (2022).
Now, let's start discussing top motivational speakers in the world across different countries like India, USA, Nigeria, German, etc. in 2022.
Top best motivational speakers in the world
The top best world's famous motivational speakers in 2022 are listed and explained below:
Chris Gardner
Christopher Paul Gardner (popularly known as Chris Gardner ) is an American businessman and motivational speaker. During the early 1980s, Gardner struggled with homelessness while raising a toddler son.
Gardner was born in Milwaukee, Wisconsin on February 9, 1954, to Thomas Turner and Bettye Jean Gardner
Tony Robbins
Tony Robbins is an entrepreneur, bestselling author, philanthropist and one of the top best life & business strategists or motivational speakers. For more than four and a half decades, millions of people have enjoyed the warmth, humor, and transformational power of Tony Robbins' business and personal development events.
Mr. Robbins is the chairman of a holding company comprised of more than 70 privately held businesses with combined sales exceeding $6 billion annually. He has been honored by Accenture as one of the "Top 50 Business Intellectuals in the World"; by Harvard Business Press as one of the "Top 200 Business Gurus"; and by American Express as one of the "Top Six Business Leaders in the World".
Fortune magazine's recent cover article named him the "CEO Whisperer," and he has been named in the Top 50 of Worth Magazine's 100 most powerful people in global finance for three consecutive years.
Name, date of birth and location
Anthony J. Mahavoric | February 29, 1960 |
Los Angeles, California, U.S.
Occupation
Author, motivational speaker
Website
www.tonyrobbins.com
Children
4
Read these also:
Nick Vujicic
Nicholas James Vujicic (also known as Nick Vujicic) is an Australian-American Christian evangelist and motivational speaker born with a rare disorder characterized by the absence of arms and legs.
He is the founder and CEO of the non-profit ministry, Life Without Limbs.
Nick faced tremendous obstacles in life from living life without limbs, to being bullied at school and fearful for his future with no purpose in sight. Without hope, his feelings of helplessness and isolation led him to attempt suicide.
He persevered through life's challenges and discovered key principles which enabled him to find his purpose and turn obstacles into opportunities; making him one of the most sought-after keynote speakers in the world! Millions of people have found hope, purpose and the strength to overcome their challenges through Nick's inspirational speeches and powerful coaching.
Date of birth and location
4 December 1982 |
Melbourne, Victoria, Australia
Citizenship
Australia
United States
Alma mater
Griffith University
Occupation
Evangelist and motivational speaker
Spouse(s)
Kanae Miyahara
Children
4
Website
www.nickvujicic.com
Dave Ramsey
David Ramsey is another one of the top motivational speakers in the world who was born on September 3, 1960 in Antioch, Tennessee. He is also an American personal finance personality, radio show host, author, and businessman.
He is an evangelical Christian, and hosts the nationally syndicated radio program, The Ramsey Show. He has written several books, including The New York Times bestseller, The Total Money Makeover and hosted a television show on Fox Business from 2007 to 2010.
Date of birth and location
September 3, 1960 |
Antioch, Tennessee
Occupation
Personal finance consultant, radio show host, author
Nationality
American
Alma mater
University of Tennessee (BS)
Subject
Personal finance
Notable book he published
The Total Money Makeover
Spouse
Sharon Ramsey
Children
Daniel Ramsey
Denise Ramsey Whittemore
Rachel Cruze
Website
www.ramseysolutions.com
See this also: Harvard University admission requirements in 2022.
Les Brown
As one of the world's top renowned motivational speakers, Les Brown is a dynamic personality and highly-sought-after resource in business and professional circles for Fortune 500 CEOs, small business owners, non-profit and community leaders from all sectors of society looking to expand opportunity.
Addressing audiences from Denmark to Dubai, Canada to the Caribbean, Les Brown is invited back again and again for his powerful message and the ability to connect deeply with people from all walks of life.
It isn't just his great smile and his way with words that motivates people to take action like never before; when people face roadblocks or adversity it is the depth of his knowledge on achievement that creates lasting results.
Brown was born with his twin brother, Wesley, in Liberty City, a low-income section of Miami, Florida. He was adopted by Mamie Brown, a 38-year-old single woman who worked as a cafeteria attendant and domestic assistant.
According to him, he said that he was declared "educable mentally retarded" in grade school which damaged his self-esteem and confidence.
Date of birth and location
February 17, 1945 |
Miami, Florida, United States
Political party
Democratic
Spouse(s)
Gladys Knight​​
Occupation
Politician, motivational speaker
Website
lesbrown.com
Brian Tracy
Brian Tracy International is one of the top best motivational speakers in the world dedicated to helping you reach your goals and achieve success in any area of your life.
He owns proven methods on a variety of topics, like public speaking, book writing, sales training, leadership growth, business development, time management, and setting smart goals which can help you get you where you want in life.
Born on January 5, 1944, he is a Canadian-American motivational public speaker and self-development author. He is the author of over eighty books that have been translated into dozens of languages.
His best-selling books are Earn What You're Really Worth, Eat That Frog!, No Excuses!, The Power of Self-Discipline and The Psychology of Achievement.
Date of birth and location
January 5, 1944 | Charlottetown, Prince Edward Island, Canada
Occupation
CEO, chairman, motivational speaker and author
Nationality
Canadian by birth and American by nationalization
Education
University of Alberta
Notable book
Eat That Frog! (published in 2001)
Spouse
Barbara Tracy
Children
4
Shawn Achor
Shawn Achor is an American author and motivational speaker known for his advocacy of positive psychology. He has authored different books one of them is "The Happiness Advantage" and also founded GoodThink, Inc.
He has received a Bachelor of Arts (BA) from Harvard University and a Master of Arts in Christian and Buddhist Ethics from Harvard Divinity School.
Date of birth andlocation
March 9, 1978 | Waco, Texas, U.S.
Education
(BA) Harvard University
(MA) Harvard Divinity School
Occupation
happiness researcher, bestselling author, corporate motivational speaker
Organization
GoodThink, Institute of Applied Positive Research
Notable books
The Happiness Advantage, The Orange Frog, Before Happiness
Website
www.goodthinkinc.com or www.shawnachor.com
Eckhart Tolle
Eckhart Tolle born on February 16, 1948), is a German-born spiritual teacher and self-help author currently resides in Canada. He is best known as the author of The Power of Now and A New Earth: Awakening to Your Life's Purpose.
By the year 2009, the total number of sales of The Power of Now and A New Earth in North America were estimated at 3 million and 5 million copies respectively while The New York Times stated that Eckhart Tolle was one of the most popular spiritual authors in the United States.
According to Oprah Winfrey, she said "I keep Eckhart's book at my bedside. I think it's essential spiritual teaching. It's one of the most valuable books I've ever read."
Date of birth and location
February 16, 1948 | Lünen, Germany
Occupation
Writer, Motivational speaker
Language
English, German, Spanish
Website
www.eckharttolle.com
Notable books
The Power of Now (1997)
A New Earth (2005)
Read these also:
Arianna Huffington
Arianna Huffington is a Greek-American author, syndicated columnist, and businesswoman. She is a co-founder of The Huffington Post, the founder and CEO of Thrive Global, and the author of different books.
She has several times been named in the list of Time Magazine as one of the world's 100 most influential people and the Forbes Most Powerful Women list.
Arianna Huffington moved to the United Kingdom at the age of 16 and studied economics at Girton College, Cambridge where she was the first foreigner and third female president of the Cambridge Union.
| | |
| --- | --- |
| Date of birth and location | July 15, 1950 | Athens, Kingdom of Greece |
| Education | Girton College, Cambridge (BA) |
| Known for | Founder of The Huffington Post, Founder and CEO of Thrive Global and Author of 15 books |
Iyanla Vanzant
Iyanla Vanzant was born in Rhonda Eva Harris on September 13, 1953. She is one of the to best American motivational speakers, lawyer, New Thought spiritual teacher, author, life coach, and television personality.
She is known primarily for her books, her eponymous talk show, and her appearances on The Oprah Winfrey Show.
In 2000, she was named one of the 100 most influential Black Americans"by Ebony magazine which stated that "Her books, lectures and television appearances have made her a multimedia high priestess of healthy relationships."
Date of birth and location
September 13, 1953 | New York City, U.S.
Education
City University of New York, Medgar Evers
Virginia Union University (BA)
City University of New York, Queens (JD)
University of Santa Monica (MA)
Occupation
Motivational speaker, lawyer, spiritual teacher, author, TV personality
Children
3
Website
www.iyanla.com
Sam Adeyemi
Sam Adeyemi Ministries spreads the gospel through television, radio broadcasts, publications, seminar and books.
Meanwhile, his sermons also air weekly across the US, Europe, Middle East and Africa. Maximizing potentials is not limited to others only, as we desire to maximize OUR potentials by reaching millions of people daily with the good news of the gospel of Christ and letting them know about His love for them.
With over two decades in ministry, Senior Pastor, Sam Adeyemi, is a leading voice in proclaiming the gospel, sharing principles for maximizing potentials and helping others to cultivate the determination to succeed in every area of living across the globe.
Sam Adeyemi was born in Kogi state of Nigeria and has authored over numerous books including the best sellers Parable of Dollar, Success Is who You Are, Second Revolution, Ideas Rule the World and more. Some of Sam Adeyemi writings have been published newspapers and magazines.
He is the founder and currently the Senior Pastor of Daystar Christian Centre, Nigeria. Daystar is one of the largest growing churches in Africa which started in 1995 with only a few people with now over 20000 members.
Sam Adeyemi is happily married to Nike Adeyemi and they are blessed with three lovely children.
| | |
| --- | --- |
| Website | www.samadeyemi.net |
Darren Hardy
Darren Hardy is an American author and one of the top motivational speakers in the world. He is also an advisor and former publisher of SUCCESS magazine.
He is a New York Times best-selling author who wrote:
The Entrepreneur Roller Coaster
Living Your Best Year Ever and
The Compound Effect.
He started his first business at the age of 18. He has also been a central figure in the success media business for 25+ years.
| | |
| --- | --- |
| Date of birth | February 26, 1971 in United States |
| Nationality | American |
| Occupation | Writer, CEO Advisor, High-Performance Trainer and Motivational Speaker |
| Employer | SUCCESS magazine, former publisher and CEO |
| Website | www.darrenhardy.com |
Jack Canfield
Jack Canfield is an American author, motivational speaker, corporate trainer, and entrepreneur.
He was born in Fort Worth, Texas on August 19, 1944. He spent his teen years in Wheeling, West Virginia and graduated from the Linsly Military Institute in 1962.
Jack Canfield received his B.A. in Chinese History from Harvard University in 1966. He then received his M.Ed. in 1973 from the University of Massachusetts Amherst and finally received an honorary Ph.D. from the University of Santa Monica in 1981.
| | |
| --- | --- |
| Date of birth and location | August 19, 1944 | Fort Worth, Texas, United States |
| Nationality | American |
| Occupation | Motivational speaker and Author |
| Known for | Chicken Soup for the Soul series |
| Spouse | Judith Ohlbaum |
Bob Proctor
Bob Proctor is a Canadian self-help author and lecturer. He is famously known for his New York Times best-selling book, You Were Born Rich (written in 1984) and a contributor to the film, The Secret (acted in 2006).
His work and material have maintained the idea that a positive self-image is critical for obtaining success, frequently referencing the Law of Attraction.
At his childhood, Proctor had a poor self-image and little ambition, dropping out from high-school with no plans for the future. Proctor was working in a fire department in Toronto when a man shared the book, Think and Grow Rich with him at the age of 26 (the first book he had ever read).
Soon after he started reading that book, his life started to change as this book shifted his focus in life. He then began cleaning floors to help pay off his debt and began earning money.
Gretchen Rubin
Gretchen Rubin is one of the top best motivational speakers in the world, writer on subjects of habits, happiness and human nature born on December 15, 1965 in Kansas City, Missouri, U.S. She is the author of the 'Better Than Before', 'Happier at Home', and 'The Happiness Project'.
The books she published have sold more than two million prints and online copies worldwide in over thirty languages.
On her daily blog, GretchenRubin.com, she blogs on her adventures in pursuit of habits and happiness. On her weekly podcast, Happier with Gretchen Rubin, she discusses good habits and happiness with her sister Elizabeth Craft, a Los Angeles-based television writer.
Born
Gretchen Anne Craft
December 15, 1965 (age 56)
Kansas City, Missouri, U.S.
Occupation
Author
blogger
speaker
Nationality
American
Alma mater
Yale University (B.A., J.D.)
Suze Orman
Suze Orman is an American financial advisor, one of the top best motivational speakers in the world, author, and podcast host. In 1987, she founded the Suze Orman Financial Group. Her work as a financial advisor gained notability with The Suze Orman Show, which ran on CNBC from 2002 to 2015.
NIYI ADESANYA
Niyi Adesanya is one of Nigeria's finest motivational speakers and an acclaimed business strategist, leadership, and peak performance expert globally known.
He has for about three decades been a people person, a mentor to many, a lover of God, and an astute business transformer. His company, FifthGear Plus Consulting has over the years been providing consulting services and business re-engineering services to organizations across Nigeria with definite transformational results.
Niyi Adesanya started his full speaking career in 2005 with a motivational and inspirational speech to the junior and senior staff of the Seven-up bottling company. He moved on to speak to the entire staff of Chevron Nigeria at the company's diversity week in Lagos, Warri, Escraves and Portharcourt.
| | |
| --- | --- |
| Website | www.niyiadesanya.com |
Eric Thomas
Eric Thomas (was born on September 3, 1970 in Chicago, IL and raised in Detroit, Michigan. He is one of the top best motivational speakers in the world, author, consultant, and minister.
Want to listen to motivational and inspirational speeches by Thomas? Please visit YouTube and search for "Eric Thomas".
Date of birth
September 3, 1970
Nationality
American
Alma mater
Oakwood University (B.A.)
Michigan State University (M.A.)
Michigan State University (Ph.D.)
Occupation
Motivational speaker; consultant; coach; author; minister
Website
www.etinspires.com
Oprah Winfrey
Oprah Winfrey is an American talk show host, television producer, actress, author, and philanthropist born on January 29, 1954 .
She is best known for her talk show, The Oprah Winfrey Show, broadcast from Chicago, which was the highest-rated television program of its kind in history and ran in national syndication for 25 years, from 1986 to 2011.
Winfrey was the world's most powerful woman according to CNN, one of the most influential women in the world according to The American Spectator and one of the 100 people who influenced most in 20th Century according to Time.
| | |
| --- | --- |
| Date of birth and locationa | January 29, 1954 | Kosciusko, Mississippi, U.S. |
| University attended | Tennessee State University |
| Occupation | TV host, actress, producer, media executive, author and motivational speaker |
| Years active | 1973–present |
| Title | CEO of Harpo Productions Chairwoman, CEO and CCO of the Oprah Winfrey Network |
| Gender | Female |
| Spouse | Stedman Graham (1986–present) |
| Website | www.oprah.com |
Patricia Omoqui
Patricia Omoqui is an American-Nigerian motivational speaker, life transformational coach, speaker, and writer supporting and inspiring individuals and organizations to reach their highest potential.
She married to a Nigerian man, David and their marriage has been blessed with three children.
Patricia's experience has touched a wide audience of listeners. She has spoken for Fortune 500 leaders, industry managers and supervisors, University Student athletes, and numerous Non-for-profit events.
Going to host an event? Believe me, Patricia will energize and leave a lasting impression on your audience!!
As a speaker, she moves audiences with her inspiring, easy-to-apply teachings, enabling people to move into more of their potential. She is very dynamic and not afraid to speak the truth.
| | |
| --- | --- |
| University attended | Princeton University |
| Occupation | Business Consultant, Life Coach |
| Website | www.patriciaomoqui.com |
Simon Sinek
Simon Sinek was born on October 9, 1973. He is a British-American author and motivational/inspirational speaker. He has authored five different notable books, including Start With Why which was published in 2009) and The Infinite Game which was published in 2019.
Conclusion
Please share this article with your friends and remember to subscribe to our newsletter for more important updates if you know that it has helped you know the name and more information about top motivational speakers in the world.
Read these also: