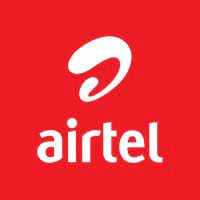 Are you a subscriber of Airtel Nigeria? Or do you want to become a subscriber of Airtel and looking for their history, slogan, products and services? In this article, we shall discuss with you history of Airtel and what it is currently up to in Nigeria.
Airtel is one of the oldest internet service providers (ISPs) in Nigeria. Its history started when it's was first introduced in Nigeria August 5, 2001. Airtel is still standing on the slogan (tagline): "smartphone network".
Airtel is dedicatedly meant for the internet lovers who use a lot of data packs to download or upload documents such as games, music, videos, etc. Now, let's move on to discuss products and services of Airtel Nigeria with you.
In Nigeria, presently, Airtel is the first telecommunication operator to launch commercial GSM services, hence, it has scored a series of many "firsts" in the highly competitive Nigerian telecommunications market including the first to introduce toll-free 24-hour customer care; first to launch this type of service.
In Nigeria, Airtel is working tirelessly to live up to an ambitious vision of being the most loved brand in the daily lives of Nigerians as it offers a superior brand experience and a portfolio of innovative products & services ranging from exciting voice solutions to inventive data packages and mobile broadband.
Read this also: current recruitments of Airtel Nigeria | requirements and how to apply.
Now, let's start looking at history of Airtel including their slogan, products and services in Nigeria.
History of Airtel Nigeria
Founded
August 5, 2001
Current CEO
Surendran Chemmenkotil
Head office
PLOT L2 BANANA ISLAND, IKOYI
LAGOS, LAGOS STATE
Number of employees (2022)
40, 60
Website
www.airtel.com.ng
Origin
Airtel Africa, the holding firm for Bharti Airtel's operations in 14 countries in Africa
Great grand founder
Sunil Bharti Mittal
Airtel was first founded in
1976 please click here for more.
Airtel was established in 2001 in Nigeria and was awarded Digital Mobile License (DML) for communication service in Nigeria by ministry of communication. It made history on August 5, 2001 by becoming the first telecommunications service provider to launch commercial GSM services in Nigeria.
In 2004, Vodacom took charge of the company as management changed hands. Later in 2004, Vee Networks took the reins of the company and became known as Vmobile.
On 08 May 2006, Vmobile was then acquired by Celtel. In 2008, Zain Group, another telecommunications company acquired all Celtel International's shares of over $3 billion. As a result of this acquisition, all operations of Celtel Africa was rebranded from Celtel to Zain.
In 2010, Bharti Airtel, the parent company of Airtel Nigeria, completed the acquisition of Zain Group's Africa business in a $10.7 billion transaction.
According to the Subscribers Statistics released by NCC on 30 August 2021, Airtel Nigeria has 58.24% mobile telephone market share and 46.8 million subscribers. Please note that Airtel Nigeria is a member of Airtel Africa, the holding firm for Bharti Airtel's operations in 14 countries in Africa.
Read this also: how to use Airtel youtube night data bonus bundle.
What is the slogan of Airtel Nigeria
"the smartphone network"
The tagline or slogan of Airtel Nigeria is "the smartphone network".
Airtel products and services
Mobile Telephony.
Broadband.
Modem.
MiFi.
Airtel chair, banner, table, etc.
Provision of SIM card.
Internet service provider, ISP.
Mapping of antenna for providing data and network for people.
Data provider.
Airtime provider.
International calling supporter.
Employing Nigerians, hence, reducing unemployment rate.
Roaming services.
Conclusion
If you know that this article has helped you know history of Airtel Nigeria, its slogan, products and services, then please share it with your friends and remember to subscribe to our newsletter or follow us on Facebook for more important updates.
Reference(s):
---
Airtel Networks Limited | Wikipedia | retrieved on 24 April 2022.
Airtel Nigeria | Linkedin profile | retrieved on 22 April 2022.