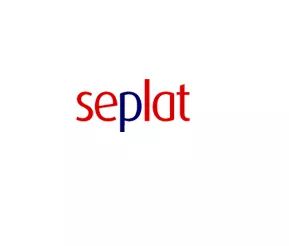 In this article today, we'll show you how to access the form of Seplat scholarship scheme and also guide you how you can apply for it.
Some interested or prospective applicants of Seplat scholarship for 2020, this year asked" has Seplat scholarship of 2020/2021 for undergraduate announced now?"
Answer: yes. The registration form of Seplat scholarship for 2020 is out now. Meanwhile, if you are qualified and eligible, you can apply for it.
Related: List Of All Available Scholarship For Nigerian Undergraduate Students For 2020 (Apply Them Here)
Apply For Seplat Scholarship (Registration Form Of Seplat)
SEPLAT Joint Venture has announced the commencement of its 2020/21 National Undergraduate Scholarship Programme.
This scholarship award is open to deserve undergraduate students of Federal and State Universities in Nigeria.
The SEPLAT joint venture (JV) Scholarship Scheme is one of Seplat's educational Corporate Social Responsibility programmes and is designed to promote educational development and human capacity building through provision of yearly grants to successful applicants to complete their degree programme.
Requirements To APPLY For Seplat Scholarship Form
Prospective applicants must be in their second year of study or above
Applicants must have at least 5 O-level credit passes (English and Mathematics inclusive) at one sitting
Any applicant who is a beneficiary of any other scholarships should not apply.
Courses That Are Eligible For Applying Seplat Scholarship
Students who is studying any of the following courses below are eligible to apply for SEPLAT scholarship scheme for 2020/2021.
Accountancy
Agriculture
Architecture
Business Administration
Chemical Engineering
Civil Engineering
Computer Engineering
Computer Science
Economics
Electrical / Electronic Engineering
Geology
Geophysics
Medicine
Law
Mass Communication
Mechanical Engineering
Metallurgical Engineering
Petroleum Engineering
Read this also: 7 Courses That Are Very Hard To Gain Admission With Into Nigerian University
How To Apply For Seplat Scholarship Scheme
If you know you are eligible for this application as we've shown you a little above, please follow the steps below to register now.
Note:
Eligible students must complete and submit an online application form
All applicants are expected to have a valid personal email account for ease of communication
Only the shortlisted applicants will be contacted
Applications are subject to SEPLAT JV Scholarship Award
Terms and Conditions apply
Now, to register, kindly visit (http://seplatscholarship.com/apply/)
Application Deadline Of Seplat Scholarship For 2020
The application deadline of Seplat scholarship lasts for two (2) weeks. Meanwhile, if you want to benefit this scholarship scheme, please do register early.
As a matter of fact, the application deadline of Seplat scholarship for this year (2020) is 7th August, 2020. The registration commenced on 27th July and ended on August, 2020.
Recommended: 2020 Federal Government Scholarships For Students In Nigerian Universities
If you found this article helpful, please don't hesitate to share it with your friends and also follow us on Facebook or Twitter for more scholarship related articles.