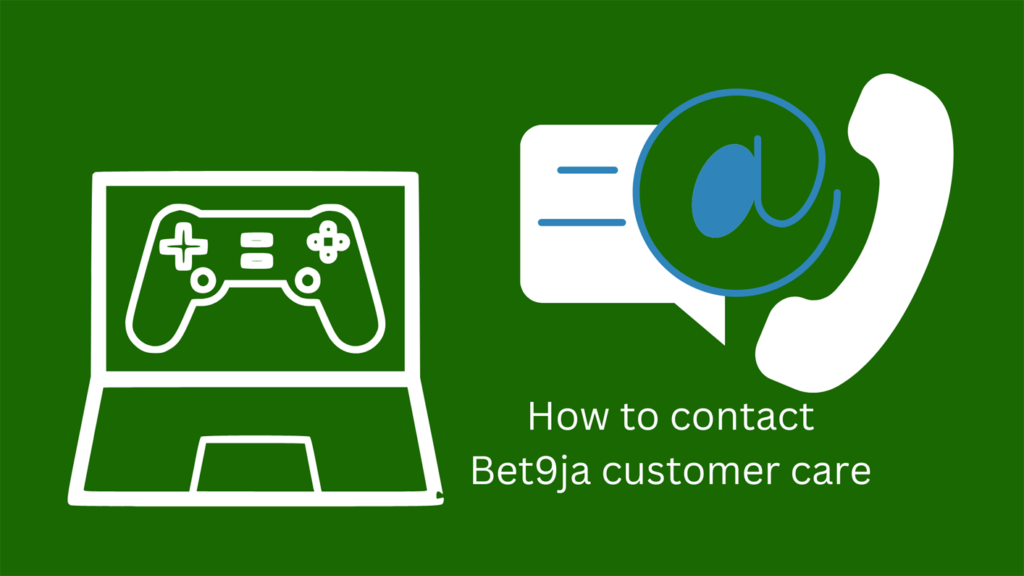 In today's article, I will show you how you can in the very best and fastest way contact the customer care of Bet9ja for anything you may have to talk to them step by step.
Bet9ja is one of the best betting websites in Nigeria in 2022. Whether you are a fan of the Premier League, the online casino, virtual and racing products, or simply their huge Super9ja jackpot, Bet9ja is the bookmaker for you.
Bet9ja offers reliable, secure deposit and payment methods and it also guarantees your payout of all winning bets.
Happily, the recent integration of sophisticated live scores, contact channels, and statistic widgets by Bet9ja customer care staff and engineers makes checking the progress of your bets to be easy everywhere you go.
You can contact Bet9ja on their website from your desktop computer, mobile, or tablet device. Once you have registered an account, the next thing to do is deposit funds and start betting.
The unforgettable offer which I can proudly tell you is that Bet9ja will match your first deposit with a 100% welcome bonus after your successful Bet9ja online account registration.
For example, if you fund your account with N10K, then you will be welcomed with 100% and you finally get N20K in your account! To get this welcome bonus, try to deposit in Naira using one of their many reliable and secured payment methods.
If you want to contact the customer care of Bet9ja for a complaint, inquiry, or request, how should you go about it? Now, let's start to discuss that!
How to contact the customer care of Bet9ja for complaint
Bet9ja customer care representative may require you to provide any additional information that is necessary to conduct an investigation and/or verify your compliance with the use and identification documentation and/or documentation from your payment provider (bank).
For any reason you may have to contact Bet9ja official customer care, I have compiled five (5) different fastest methods that you can use. Five methods to use to contact Bet9ja customer care are:
On their website
Via their mobile telephone numbers
Through their social media handle
Texting a mail to their email address
Visiting their head office
If you would like to contact Bet9ja customer care for any reason, then please fill out the form on their website as I am going to show you how to do that correctly.
The customer care of Bet9ja answers all messages within 48 hours, this is very amazing because they care about their customers' satisfaction every time.
1. Through their website
Contacting Bet9ja customer care for complaints or requests like unblocking your account or payment confirmation should ideally be done by filling out some forms on their website.
Bet9ja.com is the third most-visited website in Nigeria after Google.com and Youtube.com in late April 2021, according to Alexa, a global internet traffic ranking firm.
While filling out the form on the website of Bet9ja purposely to contact a Bet9ja customer care representative, your personal information must be collected. In the contact form of Bet9ja, the following is some of the information that will be submitted:
Your first name
Last name
Email address
Mobile telephone number etc.
By contacting Bet9ja customer care on their website, you have an opportunity to describe exactly the issue or problem you are facing, how you have tried to fix it yourself, how you want customer care to help you, and lots more.
If your case is very deep, you can upload a document to explain clearer because the image or document speaks a thousand words.
2. Via their phone numbers
If you don't have a data bundle to browse to contact Bet9ja customer care on their website as I have explained above, you can still reach out to them by calling any of their mobile telephone numbers below.
Presently, Bet9ja has four different telephone numbers and you can call their customer care representative every time. The good news is that even if you are living in abroad you can call them.
The four different phone numbers of Bet9ja for contacting their customer care for complaints to unblock your account or anything are now listed and explained below.
Bet9Ja customer care phone numbers:
01-8889309
0-15158888
01-4405145
08099990939
Please note that their operating hours are 08:00 to 21:00.
Any of the first three phone numbers of Bet9ja customer care above is reachable regardless of your current country of residence (i.e, worldwide) while the last one is mainly for the callers who live in any city, state, or village in Nigeria (nationwide).
Now, how to contact Bet9ja customer care via any of their four (4) phone numbers is explained below for you:
Copy any of their phone number from this article, for example, copy 015158888 and paste it to call
During the process of calling, recorded information and instruction by the receptionist computer will talk to you in order to know how Bet9ja customer care should serve you
For example, "If you want to speak with us in English, please press 1"
Then press any key according to your likeliness
If you are calling, press the key that is called out to you by the receptionist's computer which relates to the reason why you are calling, for example, "If you are calling for a complaint, please kindly press 5"
Note that your failure to apprehend the instruction of the programmed receptionist computer can get your call disconnected automatically
Depending on the key you press, one active available Bet9ja customer care or agent will receive your call
Greet the customer care who has received your call in a good manner, for example, good afternoon Sir/Ma
Then let him or her know more information about you, for example, your name and location
Next, simply let him or her in a respectful way know the reason why you are calling the Bet9ja customer care phone number
Tell the Bet9ja customer care who you are speaking with on the phone call how you have tried to fix or resolve the issue yourself but to no avail and how you want him or her to help you or fix it for you
3. On social media
Bet9ja being the number one football gambling company in Nigeria for this year has many social media handles or profiles which you can use to contact their customer care representative.
If you have a Twitter profile or Facebook account, I will show you how to contact Bet9ja customer care through any of them. Now, the social media handles of Bet9ja for contacting their customer care and getting fast replies are shown below:
4. Via their email address
Bet9ja customer care can also be contacted by sending a mail to their email address. This method enables you to attach the document(s).
An email address to which you can send mail to the customer care of Bet9ja is [email protected]. Remember to write your mail as if you are writing a formal letter to an official person particularly your mailing subject, for example, "PLEASE UNBLOCK MY ACCOUNT FOR ME" and not "WHY YOU DON'T WANT TO UNBLOCK MY ACCOUNT" in order for them to gladly read and attend to your mail.
For example, in order to allow Bet9ja customer care to read your mail attentively and help you satisfactorily, you may learn how to write a formal letter or read the following for more:
Dear Sir/Ma. I am writing this to you in order to help me please unblock my account.
The reason why my account was blocked is when my brother who I disclosed my logging details to tried to log in to my account to confirm the fund he transferred to me while I was also logging in concurrently.
The following are my identity documents which I have just uploaded.
5. Visiting their head office
If you are residing in Lagos state, you can visit Bet9ja physical office at Tomi's House, 9 Funsho Williams Avenue, By Fire Service Station, Ojuelegba Bus stop, Lagos.
Share this article with your friends via Facebook and other social media platforms to help us meet new readers, please. And also remember to subscribe to our newsletter and comment with any questions you may have to ask.