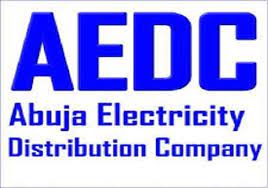 The Abuja Electricity Distribution Company (AEDC) is a governmental organization distributing electricity/power to FCT and its neighbouring states such as Kogi, Nasarawa & most parts of Niger State.
Today's article is going to discuss with you everything about Abuja Electricity Distribution Company (AEDC). We will also in this article discuss with you how to do AEDC meter application, AEDC recruitment, AEDC utility bill, the current CEO of AEDC, address of AEDC for all states, how to contact AEDC customer care and lots more.
Abuja Electricity Distribution Company (AEDC) is one of the 11 electricity/power distribution companies founded in 1997 but successfully privatized and handed over to new investors on 1 November 2013.
Read this also: how to load Airtel card while you're in their debt.
Now, let's start!!
Abuja Electricity Distribution Company offices and their address
Presently, Abuja Electricity Distribution Company has got 32 area offices across all states of its operation. The AEDC offices and their address are shown in the table below:
Office's Address
Area Office's Name
Opposite Government Secondary School, Ado, Along Keffi-Abuja Express Way, Ado, Nasarawa State
Ado Special Project office
Opp. Express Hotel, No. 42 Wamba Road, Akwanga, Nasarawa State
Akwanga Area office
No. 15, Lateef Jakande Crescent, Gudu District, Abuja
Apo Area office
No 29 Eyadema Street, Asokoro, Abuja
Asokoro Area office
Opposite Union Bank, Zungeru road, Bida, Niger State
Bida Area office
Western bypass, Dutse kura, Gwari, Bosso, Minna Road, Niger State.
Bosso Area office
Close to Nigerian Law School, Bwari, Abuja
Bwari Area Office
No. 3 Obosi Sreet, off Samuel Akintola Ladoke Boulevard, Garki, Abuja
Garki Area office
Plot 143, Old Gwagwalada Layout, Old Gwagwalada, Opposite Army Check Point, Gwagwalada, Abuja
Gwagwalada Area office
HSE 11&12 2nd Avenue, Gwarinpa, Abuja
Gwarimpa Area office
No.1 Odolu road, Idah,

Kogi State

.
Idah Area office
Plot 420, Obafemi Awolowo Way, Opposite Ecobank, Jabi, Abuja
Jabi Area office
Along Jikwoyi- Karu road
Jikwoyi Area office
147 Oba Aro Way, Kabba, Kogi State
Kabba Area office
Plot 147, Unity road, off Nnamdi Azikiwe Crescent, Karu Site, Abuja
Karu Area office
No. 26, Bola Ajibola Crescent, Katampe Extension, Abuja
Katampe Area office
Plot 8098, GRA Keffi, Along Akwanga road, Keffi, Nasarawa State
Keffi Area office
No. 82, Maigari Godebe road, GRA, Kotangora, Niger State
Kotangoro Area office
Plot 193A, Gado Nasco road, Kubwa, Abuja
Kubwa Area office
Plot 335A & 335B, phase AA1 Layout, Kuje, Abuja
Kuje Area office
No. 76 Markudi road, opposite Romantic bakery, Lafia, Nasarawa State
Lafia Area office
Plot 313 Efab road by lifecamp junction
Lifecamp Area office
Plot 13, God's Own Estate, Wumba District, Lokogoma, Abuja
Lokogoma Area office
Murtala Mohammed Way,Lokoja,

Kogi State

Lokojo Area office
Behind AEDC Sub Station, Phase II, Lugbe, Abuja
Lugbe Area office
No. 7A Baltic Crescent, Maitama, Abuja
Maitama Area office
No. 5, Becky Yeduma Street, Opposite Major- General Yeduma House, J.T. Useni Road, Nasarawa State
Mararaba Area office
Opposite U.K. Bello Art Theater, P.M.B 23, Minna, Niger State
Minna Area office
Water works road, Oziwaya, Okene, Kogi State
Okene Area office
Plot 14, Beside Diamond Bank, Along Suleiman Barau road, Suleja, Niger State
Suleja Area office
No. 6 Morija Close, Wuse II, Abuja
Wuse Area office
Beside Grail Message information Centre, Along Madalla-Suleja road, Madalla, Niger state
Zuma Area office
Read these also:
AEDC customer care
At Abuja Electricity Distribution Company (AEDC), they have a well experienced team who offer customer care services to their users 24/7. Their head office is located in Abuja at No. 1 Ziquinchor Street, Off IBB Way, Wuse Zone 4.
Meanwhile, you can still contact them online using mobile phone at the comfort of your home. Their contact details are shown below:
Abuja Electricity Distribution Company recruitment
Being the biggest power distribution company in Nigeria, Abuja Electricity Distribution Company recruits an experienced job seekers who has had the requirements educationally and skillfully. At AEDC, you can work with them irrespective the course you studied in school.
AEDC recruits employees in the following vacancies:
For more information and requirements for all Abuja Electricity Distribution Company recruitment and latest vacancies, please visit their career or recruitment/career page at www.abujaelectricity.com/careers/.
AEDC utility bill and how to pay
In line with an effort of AEDC to improve their payment systems and provide friendly payment channels to their customers, they have introduced online bill payment option which you can use to pay for your AEDC utility bill.
Hence, their customers can also pay their electricity bills at designated cash Offices and payment centres of their area. That is, to pay for your AEDC utility bill, simply walk in to the cash office or payment centre of business unit you belong with cash and provide your details for the payment to AEDC agents and complete the process.
Please note that AEDC also accepts utility bill payment via P.O.S.
The top six places where customers can visit in Abuja for paying their utility bill with cash or ATM card are
Area 3 – Opposite Yaman Filling Station
Wuse 2 – Opposite Oti Carpets
Jabi – Beside Mr. Bigss Jabi
Gwarimpa – Drumsticks Junction, by NNPC Filling Station Gwarimpa.
Lugbe – AEDC Office, Lugbe Main
Kubwa – Beside Veteran Plaza, along Gado Nasko Road, Kubwa.
How to apply for AEDC meter
The application of AEDC meter involves 7 different steps to get it successfully. The steps required to apply for AEDC meter are discussed below one by one.
AEDC CEO, Ernest Mupwaya
The current managing director and CEO of Abuja Electricity Distribution Company is Dr Ernest Mupwaya. He obtained Bachelor's Degree in Electrical Machines and Power system Engineering from University of Zambia and finally obtained Doctorate in Business Administration at California Intercontinental University.
Conclusion
If you know that this article has helped you know everything about Abuja Electricity Distribution Company, AEDC, please subscribe to our newsletter for more important updates and remember to share it with your friends.
Read these also: