Have you just ordered a product(s) on Jumia website and just found out that it's broken or spoilt? In this article, I will show you how to return the products to Jumia step-by-step if you're no longer interested.
Jumia is one of the best and high-rated shopping websites in Nigeria and some other countries. Meanwhile, any product that is ordered or purchased on it is very amazing and best quality. The number one reasons why it is the best is that it allows people to return order(s) to them for a while.
Many people review that Jumia is a trusted website where they can shop online without doubt. Additionally, the best part is that you will never be given something that you didn't order.
Read this also: how to create a profile on Jumia in 2021 and place an order (step-by-step with images or pictures).
However, if your own problem is returning the product(s) to Jumia as a result of its break or some other reasons, then I will help you how to go about it step-by-step in this article.
Note: this article is reader-supported, hence I can get commission without causing any additional payment to you if purchase is occurred upon clicking some links in it.
How To Return Products You Ordered To Jumia
The following procedures should be observed carefully when intending to return products to Jumia.
First of all, please note that if the product(s) you ordered hasn't been delivered to you yet, you will cannot by any means return it. That is, you can return the product immediately it's get delivered to you.
Now, to return the product(s) you received from Jumia back to Jumia, follow the five (5) underlisted instructions below:

Login to your dashboard (profile or account) on Jumia with your email address and created password
Locate the items or product(s) you wish to return. Write the short reason why you want to return the product so as to let Jumia team review your order(s) and help you if it matters
choose the method which you want to get refunded on
Select whether the product(s) should be returned by yourself to any of Jumia pick-up station or one of their staffs should come to you and collect
Check all the information you input as it'll be displayed on the preview and finally click Submit
If you're even confused and don't know what to do, you can contact Jumia returning of product team by clicking here.
What To Do If Item(s) You Purchased On Jumia Is Not Good
If an item(s) or products you ordered on Jumia website was wrongly get delivered to you, there is nothing you can do but to return it.
The following guides are the step-by-step procedures to how to make returning request of an item you ordered on Jumia website.
Step 1:
Login to your profile on Jumia website by clicking here right now
Then select the item or product you want to make a returning request of (make sure that the product has been delivered and received)
Click on Order button to show the list of all the items you have ordered (delivered or not)
If you've seen the product you want to return, then click on it as it's shown in the image below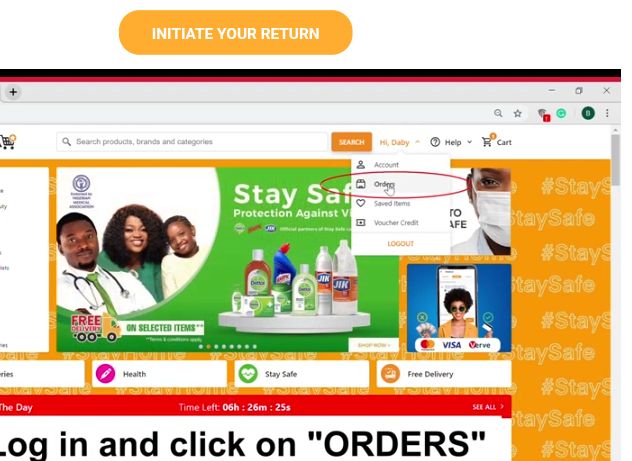 For example, let's use this lady shirt above for the teaching of this tutorial
If the product is being delivered, you'll see request a return button beside it and the date that the returning request will expire
Then click on Request a return button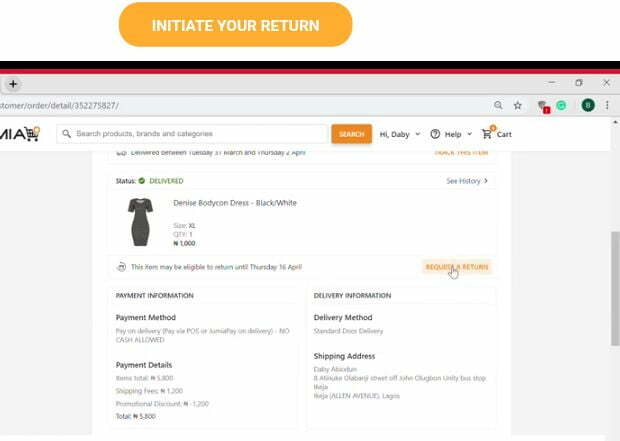 Step 2:
Choose the payment method through which you want to get refunded with. Preferably, I urge you to choose JumiaPay as it's fast and easy
If you've chosen the refunding channel successfully (please look at the picture below), then click Submit.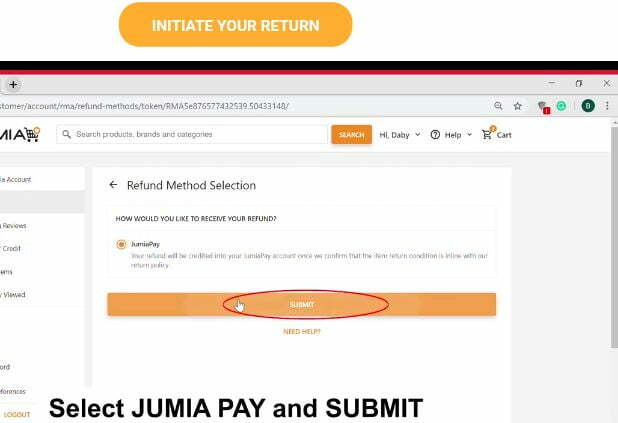 Step 3:
Enter th address where you want the staff of Jumia should come and collect the product(s)
In this step, you can even select to submit an item by yourself to any nearest pick-up station of Jumia Nigeria, for more about that, check the picture below, please.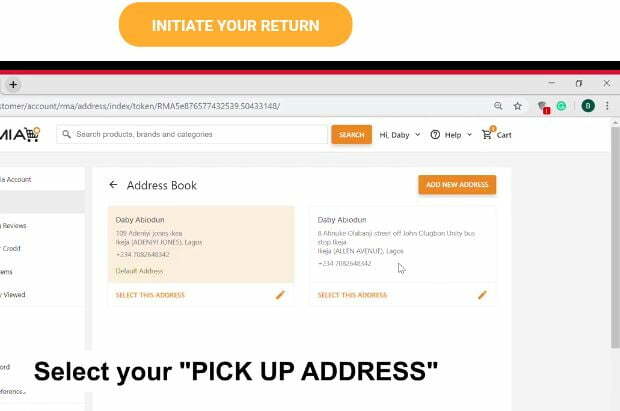 Step 4:
In this step, you will be directed to write a brief reason why you're returning the product(s)
For more understanding on how to write this message, one has been written as shown in the image below. Please don't write that you've changed your mind or intention.
Example, you can write "Hello Jumia, I ordered this and this product, they have been delivered to me but one is not my size or broken. My order number is….."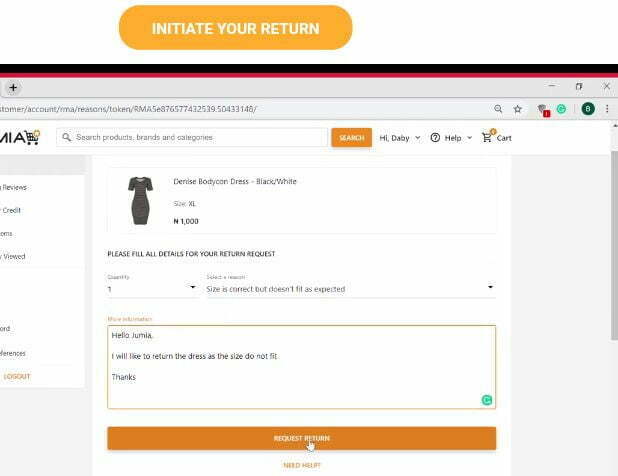 After you have correctly done all things I showed you above, review your input for correction. If there is some places you misinput, then correct.
Finally click Submit button.
Conclusion
Jumia is an online shopping company which is dedicated to sell amazing items to people. If a spoilt item is being delivered to you, then that is a mistake. Anyway, you can still get another better one by following the instructions in this article religiously.
Furthermore, prevention is the key. To prevent yourself from buying fake items on Jumia, order the product or item that has a high rating and positive reviews. This is the trick I personally use. Thus, using it will help you in a long run.
If you know that this article has helped you know how to return products to Jumia when it's broken or spoilt, then subscribe to the newsletter of this website for more information.
Do you want your friends to read this article too, if you do, then don't forget to share it on Facebook or tweet it.
If you have any question to ask, you can ask me directly through the contact us page of this website by clicking here or comment with it through the comment section.
Read this also: how to create email address for shopping on Jumia or everything? step-by-step guides that is fast).