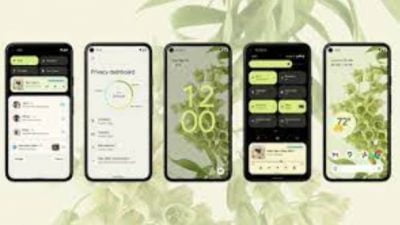 In this article, I am glad to let you know that Jumia Seller Center mobile app for iphone, android, ipad, ipod, tablet, etc is now live and available for download on your device.
How to download Jumia seller center mobile app on your ios or iphone and android device? Please read this article carefully for more important guides!!
JUMIA Seller Center App for Android or ios makes you monitor your business more conveniently than ever anywhere and any time.
If you are a seller on the website of Jumia Nigeria, use Jumia mobile app to respond to growing customer's demand with swiftness and ease. This mobile application makes it easier than ever to sell online.
Read also: best MTN data plan codes for 2021 (step by step guides).
Uses of Jumia seller center
By having Jumia seller center app on your mobile device, you can do any of the following things using it:
Get instant alerts for new orders
View your pending orders and mark your orders as ready-to-ship, shipped or completed.
Track your orders processing
Update stock count and pricing for your listings on Jumia website
Edit and publish listings directly from the Seller App
Take part to promotion campaigns with a single touch
View inventory and price recommendations
Follow up how much money you've made on your account statement
Access to a real-time reports of your orders and sales to help you take your shop to the next level.
How to download Jumia seller center mobile app for iphone or android
Jumia seller center mobile application can be used to sell your product(s) on Jumia as long as you are still a registered or an approved seller on Jumia in Nigeria.
Download now and raise a feedback right from within the app. Update the app regularly to access new features.
You are welcome and we wish you a happy selling on JUMIA!
After successfully downloading and installing Jumia seller center app on your phone, you can use it to view:
Price competition – see the lowest price per item and receive a notification when another vendor is selling same product at lower price.
Product Creation – create a product while offline and "push" it to the app when online.
Add the promotion feature to the app – join Jumia promotions by proposing products directly from your smartphone.
Products Analytics – get analysis on sales, conversion rate, page views for the products of your online shop.
Payment, transaction, commissions table – have a clear view of current payout amount, get your previous payout amounts, list and details of previous statements.
Click here and download Jumia seller center app on your ios device from App store or click here to download Jumia seller center on your android device from Google play store.
If you know that this article has helped you know how to download Jumia seller center mobile app for ios or android device from App store or Google play store respectively, please share it with your friends and remember to subscribe to our newsletter for more important updates.
Read this also: buying online sites in Nigeria in 2021 (list of websites to buy items on).