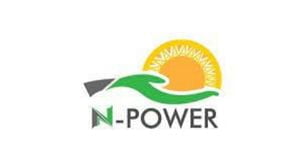 Did you enroll for NPower and search for how you can check your account status or check whether you are being shortlisted or not? With the NPower USSD code which is called NEXIT, you can do everything concerning NPower in the comfort of your home.
Let's show you everything about the NPower USSD code and how to use it in performing any task like requesting a loan, checking the names of shortlisted applicants, checking your status, logging in to your dashboard, and existing package, what to do when the NEXIT code (*45665) is not working, etc.
Npower has realized that most of their beneficiaries and applicants don't have easy means to access their website to check their data or do some important things on their account, thus, they have created a string (UUSD code) that can be used anytime and anywhere.
The Npower USSD code (*45665#) provides the required connectivity and technical support you may need for the provision of information and services.
How to use Npower NEXIT USSD code (*45665#)
If you want to use the Npower NEXIT USSD code to check your application status or check the names of shortlisted applicants, insert your registered SIM card in your mobile phone, dial *45665#, and follow the prompts.
Please note that you must have at least N50 airtime on your line before you start. Perhaps, you can also visit the NEXIT website at www.nexit-fmhds.cbn.gov.ng and carry out anything you want to do.
The NEXIT USSD code, *45665# can also be used to check if you have been shortlisted to undergo Npower entrepreneurship training.
The training is sponsored by the Federal Government of Nigeria in collaboration with the United Nations to teach the successful beneficiaries in order for them to be equipped with the skills needed to manage or run a successful business.
If you are being luckily selected to take part in Npower entrepreneurship training, you would have training via zoom class and physical in Abuja.
After the training, you would be issued a certificate and some equipment and fund to help you venture into a business. For example, if your area of interest is ICT, you would be trained very deeply, issued a certificate, and given a laptop, MiFi. They would also mentor you for some months.
And if you are a businessman/woman, they would teach skills needed to take your business to the next level, draw a business plan for you, give you financial assistance, and many more.
Desire to apply? Visit their website at https://nexit-fmhds.cbn.gov.ng/auth/signup. Then click "register" to open a profile. After the successful profile/account creation, click "Login" and log in to your account.
Now, you can select any of the available empowerment programs offered by the Federal Government. If your application is approved, you will be contacted.
Read these also:
1. How to check MTN data balance online (step by step).
2. Code to transfer airtime from Glo to Glo (step by step guides).
3. Code to check MTN number in Nigeria (step by step guide).
4. Recharge code of all banks in Nigeria for data and airtime (step by step).
FAQs about Npower NEXIT USSD code
What is the NEXIT code?
*45665#
How do you use the NEXIT code?
Dial *45665# on any type of mobile device and follow the on-screen prompts.
How do I check my NEXIT list?
Dial *45665#, press a number that matches the response "Shortlisted Candidates" or visit their website at www.nexit-fmhds.cbn.gov.ng, scroll down to the middle of the home page and click "Shortlisted Candidates" and click "View Full List".
How do I register Npower NEXIT?
Visit the NEXIT portal, as shown above, enter your registered Npower r-mail Address, enter your password, confirm your password, enter your registered First Name, enter your registered surname and click "Register".