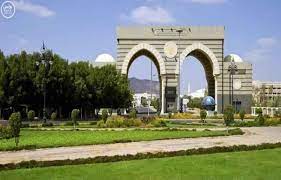 The Islamic University of Madinah (IUM) was founded in 1961 located in the Islamic holy city of Madinah and follows the Salafi ideology which is common in Saudi Arabia. In today's article, we are going to discuss with you all courses offered at Islamic University of Madinah and the requirements for an intending applicants.
The Islamic University of Madinah (IUM) is opened to all Muslim applicants aimed to produce scholars who will be specialized in Islamic and Arabic Sciences as well as the Islamic faith. IUM accepts scholarships for select students.
IUM undergraduate courses
The Islamic University Madinah a public university offering teaching in Qur'an, Dawah/Usul al-din, Sharia, Arabic and Hadith. It is comprised of five different institutes:
Institute of teaching Arabic for non speakers
Secondary Institute
Intermediate Institute
Makkaah Darul Hadith Intermediate Institute
Dar Ul Hadeeth of Al – Madinah.
The admission application into Islamic University Madinah is open throughout the year. However, you are advised to submit your application at least six (6) weeks before the commencement of a new intake semester which is either in September, November, February or June.
Read these also:
What are the undergraduates courses offered in Islamic University of Madinah? The list below has shown them!
Courses offered at Islamic University of Madinah
Currently, the Islamic University of Madinah offers fourteen (14) different undergraduate courses and they are listed below:
Sharia
Advocacy and Origins of Religion
Quran and Islamic Studies
Hadith and Islamic Studies
Arabic Language
Mathematics
Chemistry
Physics
Information Systems
Information Technology
Civil Engineering
Mechanical Engineering.
Job opportunities for Islamic University of Madinah graduates
A graduated students from Islamic University of Madinah can seek job in a variety of careers, including but not limited to government and public service, international relations, NGOs, teaching, defense and security, journalism, business, Islamic motivational speaking and academic research.
The following requirements have been stipulated for the admission of a student with a scholarship from outside the Kingdom of Saudi Arabia.
Requirements to study in IUM
To gain admission to study any courses at Islamic University, Madinah which we have listed above, the requirements are:
Age of not less than 17 years and not more than 25 years for study at the undergraduate level at the Institute of Teaching Arabic to Non-Native Speakers or the like, to which the Office of the Rector may give an exemption for good reason.
Approval by the government of the applicant's country to study in the Kingdom of Saudi Arabia only if the country stipulates the same for Saudi students seeking to study there.
No other scholarship from any other educational institution in the Kingdom of Saudi Arabia.
Certificates or identifying documents endorsed by authorities determined by the university.
Certificate of no criminal record in the applicant's country.
A recommendation letter.
Be a Muslim of good character and conduct.
Hold a high school education (12 years) education or equivalent to the education for undergraduate requirements.
Have obtained a bachelor degrees or 16-year education at the time of Master's degree applications with 3.75 out of 5.28.
Conclusion
If you know that this article has helped you know the list of all courses offered at Islamic University of Madinah and their admission requirements, then please share it with your friends and remember to subscribe to our newsletter for more important updates.
Read these also: