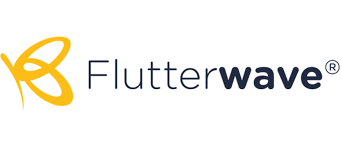 Are you looking to find out how does Flutterwave work? In this article, we are going to explain with you everything about Flutterwave and how they work. Now, let's start!!
The Flutterwave works in different ways. It can turn a phone into a mobile POS. With Flutterwave, you can generate a payment link inside the app and share it with anyone to pay you using their card as they would do with a physical POS.
How does Flutterwave dashboard work
Flutterwave is used to send and receive money.
The Flutterwave dashboard has a sales mode feature that you can use to collect payments from your customers in person or over the phone. Your customers can simply input their payment credentials on your device and proceed to make you payment.
The Flutterwave dashboard can be accessed via the link: www.dashboard.flutterwave.com. Then just enter your email address and password and click "Login" tab and you will be logged in. In the event that you have never created Flutterwave account before, simply click here to sign up.
Read these also:
How to verify Flutterwave account
If you live in Nigeria, Flutterwave will ask for your BVN and Date of Birth to verify you when signing up an account with them. If you are in other country like Ghana or South Africa, for your account to become verified, you will be required to provide your valid means of ID document such as drivers' license, international passport, etc.
If you haven't verified your account, you must see a section at the top of any page you visit in your dashboard requesting you to add a bank account, hence, clicking on it will take you to a page where you can add your bank account details and provide your ID and company documents as applicable.
Please note that in order to use the Flutterwave payment services, you must be over 18 years of age.
After signing up for Flutterwave, you can collect payments from customers in over 150 currencies, including Naira, Dollars, Pounds, Euro and Yuan.
How to fund your Flutterwave account
If you want to fund your Flutterwave account, please read carefully! Depending on the wallets you have on your account, a list of all available wallets will be displayed for you to select which one you want to fund. Select the currency, enter the amount you want to fund, and click the "Topup Balance" tab.
What are the countries that Flutterwave operates in
Flutterwave operates in Nigeria, Ghana, Kenya, South Africa, Uganda, Tanzania, the United Kingdom, America, Europe, etc. It also allows receiving payments from all MasterCard and Visa Cards issued by the bank of the countries/regions it operates.
Being an African-focused payments company aimed at helping banks and businesses provide seamless and secure payment experiences for their customers, Flutterwave operates across over 33 African countries.
Flutterwave mobile app and how to download
Flutterwave mobile app can help you send and receive money any time and everywhere. Please click here to download it from Google Play store on your android device or click here to download it from Apple App store.
Their mobile application is developed in such a way that makes anyone feels super convenient to run their business anytime, anywhere. If you install it on your smartphone, your device has automatically become a mobile POS.
Apart from using their mobile application, you can also receive payment from anywhere in the world via card payments, bank accounts, QR codes, USSD, Mobile money and Mpesa.
How to withdraw from Flutterwave?
To withdraw from Flutterwave, login to your dashboard and choose the balance you would like to debit for your transfer.
Select the currency you want to transfer in and enter the amount.
Enter a new account detail or select an existing recipient.
Click on "Proceed" tab to complete your transfer.
Your withdrawal will be automatically settled to you within 1-5 business days depending on the settlement schedule you chose during your withdrawing process.
Although, in Nigeria , the CBN just updated the regulation on sending money to the country. The new regulation implies that Nigerians can only receive money not sent locally in USD.
How to accept payments on Flutterwave with PayPal
To accept payments on Flutterwave with PayPal, first of all, make sure you're registered on Flutterwave. Next, go into your dashboard, select PayPal from the list and that's all. Henceforth, PayPal will be displaying as an option on your checkout anytime your customers are paying to you.
Flutterwave in insights
| | |
| --- | --- |
| CEO | Olugbenga Agboola |
| Year founded | 2016 |
| Founders | Iyinoluwa Aboyeji and Olugbenga Agboola |
| Website | www.flutterwave.com |
| Email address |  [email protected] |
Conclusion
If you know that this article has helped you know more about Flutterwave and how they work, please share it with your friends and remember to subscribe to our newsletter for more important updates.
Read these also: