JAMB profile code should be gotten immediately after you have sent your national ID number to 55019 as a text message. Now, what if your own JAMB profile code is delaying to get delivered to your SIM card, how should you do? If you are interested to know how your profile code is not sending to you from JAMB, then let's continue as we will get you covered right here.
In this article, I will show you how to send your national identification number, NIN to JAMB data base, 55019 and get your profile code very fast without spending a lot of time.
The Joint Admissions And Matriculation Board (JAMB) has advised the prospective candidates of 2022 to just send their NIN to 55019 to receive their profile code (and or E-Pin) via text message. Have you done that?
Read this also: without NIN, no Jamb registration? Read how to get your own NIN here.
There are so many candidates who complain of not receiving their profile code after they have successfully sent their names or required details of themselves to Jamb.
In this article, after reading it, you will know that there is a reason why they are witnessing such unfavorable experience.
If you are a JAMB candidate who have texted NIN to 55019 but don't receive your JAMB profile code (E-Pin) timely or haven't received it yet, then here you will find what might went wrong.
Some candidates send their NIN and received their profile code in a short second. If you are not in a category of such candidates, then that doesn't imply that you are being disqualified.
However, you will receive your JAMB profile code immidiately if you could be able to follow the prompts outlined here below.
Why JAMB profile code delays to get delivered
If you have sent your NIN to 55019 (JAMB) in order to receive your JAMB profile code via text message but haven't received it, then below are what you might have wrongly unintentionally done.
Wonderfully, if you ask other candidates especially your who have received theirs successfully within a short period of time after texting their names to 55019, they would suggest you to use the type of SIM card they used. They may in fact tell you that it is the type of SIM card they used that JAMB wants.
Meanwhile, that is a false suggestion!
JAMB will send you your E-Pin or profile code regardless of any type of SIM card you used to text your national identification number to them.
JAMB sends E-Pin to candidates even though the candidates use Glo, Airtel, 9mobile or MTN.
Your friend who used Glo SIM card to text his/her NIN to 55019 and received his/her profile code in a short second shouldn't need to tell or advice you to use Glo.
Below are what you should need to know when texting your NIN to 55019 for receiving your JAMB profile code via text message with any network provider in Nigeria for further JAMB registration in 2021/2022 academic session if you do not receive your profile code timely:
The non-original airtime balance on SIM card
Non-coverage of network
Unregistered SIM card status
Causes of delaying to receive JAMB profile code and possible prevention
Below are the top reasons why JAMB or 55019 has not sent you your profile code yet and we have also shown the ways you can solve any problem individually. Please read this completely for more understanding!!
The unoriginal airtime in SIM card:
The airtime balance in your SIM card is very important if you do not want the receiving of your JAMB profile code get delayed to receive or entirely not received.
Because SMS charges for receiving your JAMB profile code is still N50. That is, if you do not get original airtime in your SIM card higher than N50, then the receiving of your JAMB profile code would get failed.
Some candidates complain why they haven't received their profile code after they sent they NIN. The number one reasons may be that they used the bonus balance on their SIM card which was given by their network providers (bonus Airtime) and texted their NIN to 55019.
To receive your JAMB profile code (E-Pin) immediately, buy N100 recharge card and load with a normal recharging code of your network provider in order to get credited of N100.
Send your NIN to 55019 and after the successful sending, you would be debited for N50 sms charge automatically and your profile code would be sent to you immediately.
Read this also: JAMB quadratic equation for 2021 (how to study and the books you should study with).
Non-coverage of network:
Sometimes, to send and receive message in a place where network is not coverage is impossible. Thus, you are advised to switch off to the place where there is a massive availability of network to send and receive your profile code there.
Some Nigerian network providers fail to provide wide coverage of network for their users for some times. When non-availability of network happen, you would may not receive your profile code via text message in that time.
What you do, you asked? Wait patiently and receive your profile code in an immediately when the network comes settled.
That was being said that network not coverage status prevents the delivery of Jamb profile code and epin.
Unregistered SIM card:
Candidate may unintentionally buy sim card and start using it and immediately text his/her name to 55019 in order to receive his/her jamb profile code sharp! sharp!!
Due to the unregistered sim status, he/she may stay like up to 48 hours without receiving his/her profile code.
If you are a such candidate who have ignorantly or unknowingly in this problem, then kindly go to any nearby SIM card registration center and register your SIM card and recharge it with N100 before proceeding texting your name to 55019 for further jamb registration.
Note: Jamb advices you selflessly to use the SIM card which you usually use to send your NIN to 55019 in order to receive your profile code very fast and secured.
Inability of a SIM card to receive/send text messages
In some cases, a sim card can fail to receive message or even send message. If your sim card is in such condition, you may use other sim card which is in a very good condition.
However, if you do not have many sim card to switch to and fro, then you have to repair the one which does not function very well to receiving and sending text messages.
To repair your sim card to be able to send and or receive text message, find your message center number and update it. For more important and deeper information or conversation about that, click here.
Every network has its specific message center number. For example, the message number for Airtel network is nine digits numbers (000000899), now to update your message center number, simply delete the last digit number, 9 and replace it with 7 or 8.
What to do when you are not receiving your profile code
Presently, the question which most candidates of JAMB 2021 are asking is how they should do to receive their profile code very fast, do you know?
Delaying of JAMB profile code usually becomes something of challenge due to the regular system upgrade of a database. Thousands of candidates are trying to send their NIN to 55019 for receiving their profile code, thus, network or system clashes, can you imagine?
Jamb is now working hand to hand with National Management Commission System (NIMC) and other stiff agencies or companies, for example, Telcos, Federal Competition and Consumer Protection Commission (FCCPC), Nigerian Communications Commission (NCC), SERVICOM, etc in delivering candidate's profile code, that is why it seems like some people don't receive their profile code on time.
NIMC requested all prospective candidates, JAMB-ad hoc and full-time staff who
have not received a response from 55019 to send their Tracking ID or NIN to
[email protected]. However, those who had obtained their NIN through
unauthorized or unrecognized sources or have compromised the right standards will have to go to NIMC office to resolve their challenges.
Now, I want to show with you how or what you should do step by step to get your JAMB profile code. If your profile code for 2021 is delaying to get sent or delivered to your SIM card while you have sent your NIN to 55019, please follow the guides below and contact JAMB directly.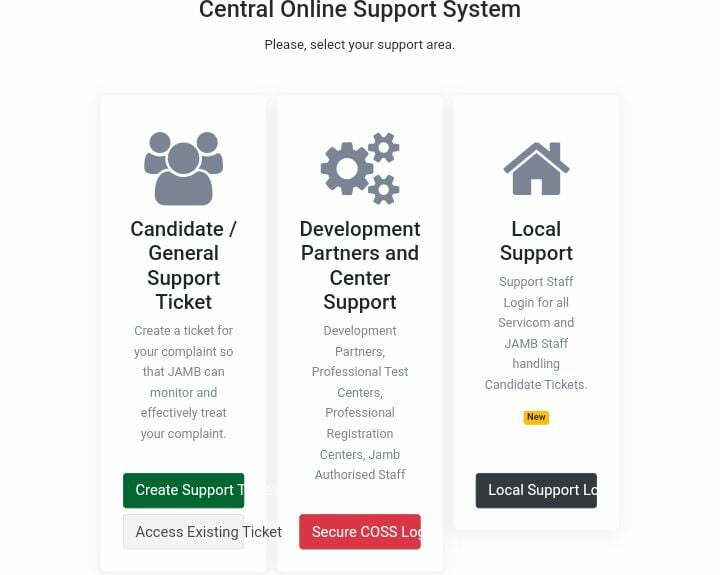 If you are just intending to register for JAMB for this year, 2021 (new comer) while you have not yet received your profile code, click here to contact jamb.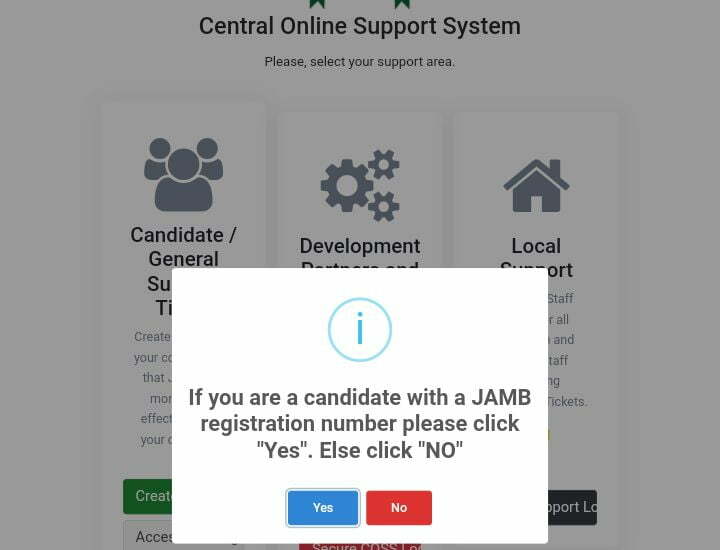 Then click on NO if you have never gotten registration number.
After that, enter your:
Name as it is on your national ID card
Valid telephone number
Select nature of your complaint from the dropdown
Subject (for example, UNABLE TO RECEIVE PROFILE CODE)
If your case is too deep which requires images for clearer understanding, you can also upload a screenshot but make sure that it should not be above 5mb
Finally your message(s) and click send and
Wait for a few hours for your message(s) to get responded. For this way, please keep checking your email and be checking your text message inbox.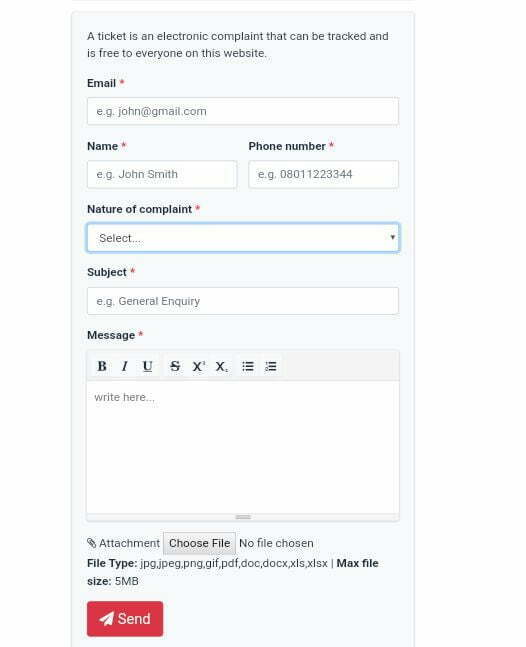 If you are too busy, you can mail the conversation below to JAMB via your ticket.
For example of the message you can edit and forward to jamb via your ticket is "Dear Sir/Ma, my name is Tony Emmanuel. Since yesterday, I have been sending my NIN to 55019 but unfortunately I have not received my profile code yet, please I need an assistance. My NIN is 51923759436 while my telephone number is 0916352785".
If you message jamb directly as shown and described above, jamb agent will link your NIN with your telephone number manually and your profile code will get delivered to your specified mobile number as an inform of sms.
Another way to complain to jamb if your profile code is not delivering to your sim card is by visiting any nearest jamb cbt centre or its either zonal, head, branch or head office which are located in every places nationwide.
For more information, click here to read where and when to go to jamb nearest cbt center for complaint, request or enquiry.
Meanwhile, you can visit their physical address if you live in FCT at Bwari, P.M.B. 189, Garki, Abuja, Nigeria.
Conclusion
If you know that this article has helped you know the causes of the delaying of JAMB Profile code and how to prevent, please share it with your friends and remember to subscribe to our newsletter for more important updates.
Also, comment with any question you may have to ask through the comment section or you can contact me through this link for special JAMB related assistance. Thank you.
Do you want to get notified any time I post an articles which will be related to JAMB henceforth? Click here and subscribe to the newsletter of this website if you do!!
Read this also: JAMB Subject Combination For All Courses In Nigeria in 2021.