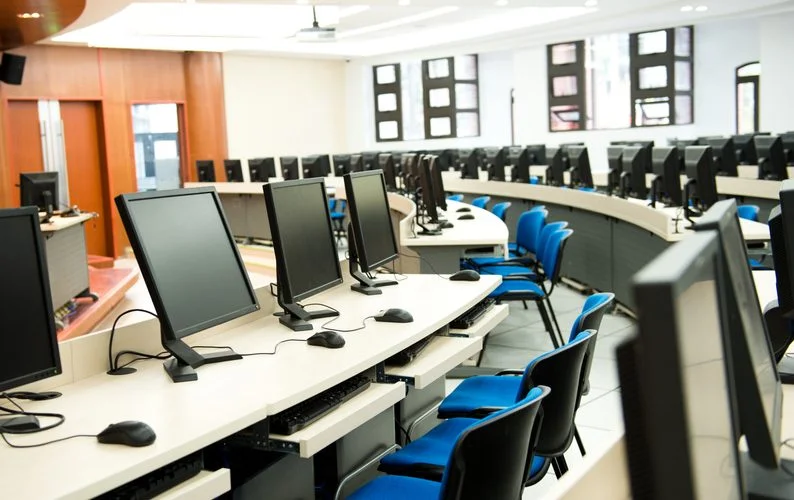 In this article today, we will look at the compulsory documents which candidates must present or have got for JAMB 2022 registration. Any candidate who has not got all that documents will not be allowed to register for JAMB.
Jamb is as acronym which stands for Joint Admissions & Matriculation Board. It is a school (tertiary) entrance examination body in Nigeria. Every body that want to get admission in any Nigerian tertiary institution must write Jamb. Otherwise,. Yes! You know.
Jamb is not like every other examination like WAEC and NECO in which you can do runs or exam malpractice. JAMB exam is a computer based test. Every candidate uses computer to write and thus, there would be no more examination malpractice.
Read this also: ways which examination malpractice can harm your academic career and how to avoid it.
Below in this article are the must have documents for jamb 2022 registration.
In previous days, I posted about some information from JAMB to its 2020 candidates. JAMB has said this to its 2021 candidates "No NIN, No registration". That is, NIN is one of the documents needed in jamb 2020 registration.
Next year, 2020 JAMB registration will require more documents than it required in the past several years. So you need to know the documents which should be presented by you in the registration center (cbt).
The documents we will be shortly listed are the one which you need to have already gotten or should start to seek to get them after this article.
Documents needed to register JAMB in 2022
Below are the documents required by jamb before you do your 2021 jamb registration.
Valid Candidate's Contact Address
Candidate's National Identification Number(NIN)
Candidate's Personal Information
Cash/Money.
According to JAMB, a thirteen (13) years old student can register for JAMB in 2021 if he/she can provide the valid four (4) main documents listed above correctly.
Let us go to explain them one-by-one in order for you to know how each of them works toward JAMB 2021 registration. Let us go.
Related: List Of All Available Scholarship For Nigerian Undergraduate Students For 2020 (Apply Them Here)
1. Valid candidate's contact address:
The candidate's contact address will must be asked during jamb 2020 registration because, you must get informed immediately when anything happen. Your contact addresses needed in jamb 2022 registration are your phone number and email address. When you are asked to give them your contact address in the cbt center, don't hesitate or wonder why they have asked you to disclose it to them, just give them your valid phone number (GSM) and email address. They will do not use your disclosed contact addresses for anything but they will use them to secure your registration and make you updated as well.
In this document, candidate's contact address, candidates are not advised to use another individual's contact address like their friend, and Uncle who lives far away from them or invalid contact address but theirs and must be valid.
It is good for the 2020 utme candidates to have had their phone numbers and email addresses. Thus, click here to create your email address.
2. Candidate's National Identification Number, NIN:
The Joint Admission and Matriculation Board (JAMB) has selflessly told its prospective 2020 candidates that any candidate without national identification number (NIN) will not be allowed to register and write utme in 2020 henceforth. In this website, we have clearly written on how to get your National identification number very fast. You may click here to visit that article to know how to apply for your NIN and get it very fast.
See also: How To Change Your Course & Institution On Your JAMB Profile In Order To Gain Admission
Due to the high rate of malpractice and misconduct of jamb's rules and regulations and many more practices which violate terms and conditions of jamb that are done by students and examiners have necessitated candidate's NIN.
When any unscrupulous candidate violate jamb's terms and conditions, he/she can be traced by his/her NIN and tracking id.
Thus, NIN is one of the needed documents in jamb 2020 registration.
3. Candidate's personal information
The candidate's personal information is one of the documents needed in jamb 2021 registration but it is more necessary than candidate's NIN because, candidate's informations are all ready on the candidate's national ID card. Personal information include: First, middle (if any) and last name, location, candidate's occupation (which is usually student), candidate's parents' occupation, date of birth e.t.c. They are all ready on candidate's Id card.
Note: When you are going to cbt center for jamb registration, do go with your complete national ID card. Do not only write your NIN from it and present it to the verified jamb agents in the registration center.
Going into the cbt center with complete id card helps. to identify your national identity and makes jamb agents not to ask you questions in a dishonest way. It adds you more honesty when you come to the cbt center with complete id card for 2020 jamb registration.
4. Cash/Money:
Furthermore, money is one documents to register for JAMB in Nigeria in 2021, you will need what is called money.
You Must have the to money to purchase an e-pin from jamb at any jamb affiliated banks (commercial bank) in Nigeria. The price is unnegotiable and it is always costs#3,500-#4,000.
Read this also: How To Make Jamb 2021 Registration Payment With your Phone And Get Your E-pin At Your Home
JAMB agents in the registration centre (cbt) may charge you with small amount of Naira. Hence, it is negotiable. Thus, if you have not got money, the cbt agent will not listen and register. Thus, you may go there with at least #700 for registration fee.
Meanwhile, you should know how to upload your o'lovel results if you have already got it to your JAMB profile by clicking here in order for your school to offer you an admission.
However, the cbt center may be far away from you, your transportation fee is also need to have got.
Conclusion
NOTE also that Joint Admission and Matriculation Board will not reimburse for any expense or loss of items of candidate incurred during and after the registration. That is why you are supposed to ask question at any point you misunderstand, we have got the answers to your questions.
See also: Why you don't receive your jamb profile code timely
Did you like this article? For getting articles like this henceforth, please follow us on either Facebook or Twitter today and also share it.
You can also comment with any question you may have to ask through the comment box if you know that this article has helped you the top four recommended documents needed for jamb registration in 2022.