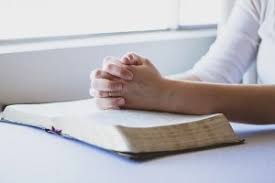 Being the #1 African largest country, there's a huge demand for scientists in every part and sector of Nigeria. If a desire of studying scientific-related courses is inside you, then consider choosing them from the top best science courses to study in Nigeria listed and explained below.
Are you good at science right from your secondary school level? Or do you want to know the top best science courses and their benefits which you can pursue to study in Nigeria? If yes, then this post is meant for you.
Top best science courses 2022
If you are very good at science subjects such as Chemistry, Physics, Mathematics, Biology, etc., then studying a sound science course that is very hard is very ideal. Now, what is the best course to study in Nigeria as an intelligent science student, you asked? Top best science courses in Nigeria are:
Engineering.

Computer Science.
Microbiology.
Architecture.
Biochemistry.
Chemistry.
Science Laboratory Technology.
Physics.
Agricultural Science.
Radiography.
Geology.
Read this also: KSU cut off mark for all courses in 2022/2023 session (newly updated)
Why do people are opting in studying best science course
Nowadays, students especially Nigerians are now opting in to study best science course to enable them cater for their self after graduation since there is inadequacy of employment provided by government (whiter collar job).
It is not a news that after the students have graduated from the university or polytechnic, they find out that job is very, very hard to have but if they study the best employable course, especially science course like the ones that we just discussed above, everywhere they go in Nigeria or any country in the world, they have high job demanding opportunity.
You can work for yourself while earning lucratively or work for other people/government as an employee/staff.
Since getting employed after graduation is something that doesn't happen easily for this era, let us carefully choose the course we should study in school so that after our graduation, we would become self employed or a person who other people should have employment from.
When choosing a science course to study in Nigeria, choosing any pharmacy, medicine and surgery, electrical and electronics engineering, architecture, building technology, computer science, midwifery, etc. is ideal and they can make you become self-employed if you don't want to work for other people (company or government) after your graduation.
Top best science courses which you can study in Nigeria are discussed below with their benefits.
Best science courses to study and their benefits
Now, the explanation of top best science courses listed above are now discussed below one by one
#1.
Engineering
Engineering is one of the best science courses and studying its related course such as Electrical and Electronic Engineering, Computer Engineering, Chemical Engineering, Mechanical Engineering, etc. in Nigeria is very, very advantageous.
As a successful graduated engineer in Nigeria or every country in the world, your education/knowledge can:
Bring you prestige.
Sets you up for professional success.
Change your entire life

Make you ready for and solve any type problem.

Bring you financial security.
Make you get a chance and ability to improve and change the world.
If you are an Engineering staff in a government job in Nigeria, you can receive medical, dental, and vision insurance as well as vacation, sick leave, holiday, and retirement benefits. Some employers may also offer additional benefits, such as profit sharing, disability insurance, or education assistance.
It is not a piece of news that studying engineering-related courses in Nigeria has made a lot of young people become trained and supervised by practicing engineers on technical skills in skills acquisition and vocational centers in the school and through this avenue the overstretched labor market is made less hampered.
Studying the best science course leads to the crime rate becoming considerably reduced as the students will engage themselves in more productive programs.
Nigerian scientists especially engineering students have a diverse role in the country and their society regarding economical development. They play an important role in infrastructure development, agricultural productivity, environmental sustainability, cooperation with academia, social and ethical role, mitigating the energy crisis, and lots more.
Read this also: University of Ibadan (UI) Post Graduate Diploma (PGD) courses in 2022.
#2. Medical studies
Another best science course to study in Nigeria is Medical studies. All medical-related courses such as Pharmacy, Dentistry, Psychology, Psychiatry, and Dermatology are good for students to study because they tend to make somebody be self-employed after graduation.
One clinician I met a few days ago, said that he is okay with the amount of money he is earning from his clinic, hence, if employment comes his way he may accept it.
He further said that if a medical student knows what to do, after his/her graduation, he/she should start working for his/herself and stop looking for a white collar job from the government.
Top best medical studies courses which you can study in Nigeria are:
Medicine and Surgery
Pharmacy
Optometry
Dermatology
Psychiatry
Midwifery, etc.
Being a successful medical studies professional in your field, you have:
High salaries.
High graduate employment rate.
Opportunities to travel everywhere of your choice
Positive impact.
A secure and permanent job.
A chance to further your medical career.
Trust and respect.
Read this also: UK entrance exam for medical studies 2022 and how to apply.
#3. Computer Science
With the fast-changing connected world, computer science is a key area for future careers across the world. It is also the key to making our personal lives easier and more fun. We with the help of computer science use mobile phones, online shopping, social media, and other computerized devices every day.
Computer Science is one of the best science courses to study in Nigeria. being a professional computer scientist, you can develop skills that are useful in any career, for example, being analytical and good at problem-solving.
In both university and polytechnic, computer science students learn the design, development, and analysis of software and hardware used to solve problems in a variety of business, scientific and social contexts.
Some of the top best benefits of studying computer science in Nigeria or any country in the world are, it helps in:
Directly meeting needs.
Empowering people who are often overlooked.
Paving the way for a more equitable world.
Accelerating healthcare progress.
Furthering education.
Expanding communication.
Predicting and avoiding catastrophes.
Positively impacting every area of society, etc.
See these also:
#4. Microbiology
Another best science course to study in Nigeria is Microbiology. Microbiologists help the nation and their society identify the microorganisms that exist in food, water or everything. With better identification and understanding of microorganisms, microbiologists can then be able to find out ways for preventing food from spoilage and make food safe.
Microbiology is though not a hard course but one of the best science courses to study in Nigeria majorly deals with microscopic organisms, such as bacteria, fungi, algae, protozoa, & viruses.
A student of this great science course studies microbial growth, survival, metabolism, genetics, and physiology while examining the organism's relationship to the environment, biotechnology, and diseases. It is a four-year degree course and no polytechnic offer in Nigeria except at university.
That is to say that a professional microbiologist with a combination of other Scientists converts organic material into useful medicine used in preventing food stuff which uses good bacteria against pathogenic bacteria to prevent food contamination.
Top eight greatest benefits of the course Microbiology in Nigeria and every country in the world are:
Medical care, they keeping people healthy.
Dental care.
Veterinary care.
Monitoring the environment.
Making plants/crops healthy to yield very well.
Keeping fish healthy.
Producing food, wine, and beer.
Science hacking.
See this also: SIWES registration and their courses (2022 updated).
#5. Architecture
Architecture is another best science course in Nigeria and the world at large. It exists to create the physical environment in which we live, but architecture is more than just the built environment, it's also a part of our culture. It stands as a representation of how we see ourselves, as well as how we see the world.
As an Architecture, you can draw a plan of a building, how it should be painted, etc. You can do a design of both interior and exterior of a thing such as auditorium, stadium, school, church, mosque, market, mall, etc.
Some of the advantages of working as an Architect in Nigeria are, you can:
Make decent money.
Work for many different clients.
Have decent job prospects.
Be able to travel the world.
Not work many extra hours.
Have free weekends and holidays.
Have decent work-life balance.
A good professional Architecture helps in creating the landscape of the cities, towns, and suburbs, building the frameworks, etc.
#6. Biochemistry
Biochemistry is another best science course to study in the Nigerian universities. It is a 4-year degree awarding course that after your graduation will give you the opportunity to be part of an innovative field and allows you to think outside the box to come up with experimental research and analysis with the goal of solving human problems.
Studying Biochemistry gives you the opportunity to be part of a field of endless possibilities. Biochemistrists can provide an explanations for the causes of many diseases in humans, animals, and plants. They also suggest ways by which such diseases may be treated or cured.
Top best benefits of a graduate of Biochemistry are, they can become:
Research Fellow.
Analytical chemist.
Biomedical scientist.
Pharma Associate.
QA / AC Associate.
Healthcare scientist.
Clinical biochemistry.
Food Safety Analyst
#7. Chemistry
Another one of the best science courses to study in Nigeria is Chemistry. You can find chemistry in daily life in the foods we eat, the air we breathe, cleaning chemicals, our emotions and literally every object we can see or touch.
In Nigeria and other country, chemistry is the best science course ever. It plays an important and useful role in the development and growth of a number of industries. The study of Chemistry by scientists helps industries like glass, cement, paper, textile, leather, dye, etc. in manufacturing their products which are useful in our everyday lives.
We also see huge applications of chemistry in industries like paints, pigments, petroleum, sugar, plastics, Pharmaceuticals.
Chemistry studies helps to understand, monitor, protect and improve the environment. Chemists are developing tools and techniques to make sure that we can see and measure air and water pollution.
#8. Science Laboratory Technology
The Science Laboratory Technology (SLT) is another one of the top best science courses to study in Nigeria that predominantly focuses on the fundamental principles of the biological and physical sciences and emphasizes analytical laboratory techniques and applications.
SLT is designed to produce Technicians/Technologists who are capable of carrying out various Laboratory analyses and practical work under minimal supervision. SLT graduates assist in chemical analysis in laboratories.
#9. Physics
Physics is one of the best pure science courses that a student should study in Nigeria. As a Physics student, you can solve any mathematics problem.
As a graduate of Physics in Nigeria, you can:
Have good chance of employability. …
Find Out Why The World Works The Way It Does.
Solve scientific problems.
Have a variety of choice in career opportunities.
Complements different science subjects like mathematics, Chemistry, etc.
Have a challenge

Find a job and work in any country.
#10. Agricultural Science
Agriculture is a science course, though it is not a hard course to study and it is one of the most lucrative courses where one can become self-employed even without a B.Sc.
After the graduation of Agricultural scientists, they can start doing Economics and Extension services; Animal Science; Crop Science; Fisheries; Forestry and Wildlife; Soil science, and other related services for a living and catering.
Production of export crops: …
Agrotourism: …
Job creation: …
Source of raw material for other industries: …
Entrepreneurial and investment opportunities: …
Economic diversification: …
Food security
Agricultural science is the best course ever in Nigeria and every other country in the world. They are scientists that deal with food and fiber production and processing. They also make or invent the technologies of soil cultivation, crop cultivation and harvesting, animal production, and the processing of plant and animal products for human consumption and use.
Food is the most basic human need and Agricultural science is a course that deals with or studies it, hence they are the #1 scientist ever.
#11. Radiography
Radiography is another best science course in Nigeria. Once you graduate with this course, your scientific name will become Radiographer, hence, you can:
Noninvasively and painlessly help to diagnose disease and monitor therapy;
Support medical and surgical treatment planning; and.
Guide medical personnel as they insert catheters, stents, or other devices inside the body, treat tumors or remove blood clots or other blockages.
#12. Geology
Last but not the list, Geology. Geology is the best science course that is very employable in Nigeria especially in oil and gas refinery sector.
As a Geologist, you can:
Predict the behavior of Earth systems and the universe.
Find adequate supplies of natural resources, such as groundwater, petroleum, and metals.
Conserve soils and maintain agricultural productivity.
Develop natural resources in such a way that safeguards the environment.
In Nigeria, Geology, being the best science course, its study helps us look at some of the most important issues in society today including energy sources and sustainability, climate change, the impacts of developments on the environment, water management, mineral resources, and natural hazards.
Conclusion
If you know that this article has helped you know the top best science courses to study in Nigeria, then please share it with your friends and remember to subscribe to our newsletter for more important updates.
Read these also: