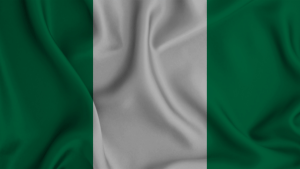 Do you want to create a website or blog and search for how you can buy your domain and host in Naira? Sometimes, when you want to pay for domain and hosting or other things in Nigeria using your Naira card is not accepted.
I was once depressed like you when I wanted to buy my domain from a foreign company (Namecheap) using my Naira debit card. Guess why I was depressed? Because Namecheap doesn't Naira card.
Here in this article, I want to show you how I did it to successfully purchased a domain from Namecheap in Nigeria.
Now, let's start.
How can you pay for your domain in Nigeria?
As a beginner, paying for international services like buying your domain and hosting in Nigeria can be difficult. You may even think that you can use your Naira debit MasterCard to pay for foreign companies just like you shop on Nigerian websites.
Before you can successfully pay for your domain and hosting in Nigeria to an international domain registrar like Namecheap, Bluehost, Godaddy, etc, you need to have a debit card that enables international payment.
How to get a debit card that enables international payment in Nigeria to pay for your hosting and domain?
How to pay for a domain and hosting in Naira
There are two methods involved when you want to get this type of debit card. And these two methods are:
Opening a domiciliary account in Nigeria
Creating a virtual international debit card online.
Method one: opening a domiciliary account
The first method of how you can pay for your domain and hosting or any international transaction in Nigeria is opening a domiciliary account with the Nigerian commercial bank of your choice in order to get an international-transaction-enabled debit card.
Recommended posts:
Top best Nigerian banks to open a domiciliary account with
Almost any Nigerian commercial bank you may think of can offer a domiciliary account opening service at no cost to you.
As that being said, simply visit any commercial bank in Nigeria of your choice (preferably the one you are presently having an account with) and request for domiciliary account opening service.
They will assign you with an appropriate staff who will help you to open a domiciliary account. At the time of writing this post, the requirements to open a domiciliary account with any commercial bank in Nigeria are:
Must be eighteen years old and above
Have address verification documents such as utility bills like electricity, water, or internet bills (where applicable)
Proof of identity documents such as a national id card, voter's card, and international passport
Two or more passport photographs
Birth certificate
Minimum account opening fee ($100 or its equivalent in euros and pounds).
Note: a domiciliary account is a sub-account in foreign currency such as Dollars, euros, and Pounds attached to your primary account. Opening a domiciliary account will help you pay for any international service in the comfort of your home.
Please ask any of your appropriate bank staff for more information about their domiciliary account opening requirements. The requirements listed above are my personal perspective and they are what my bank required when I opened a domiciliary account.
After you have successfully opened a domiciliary account, you would need to wait for at least two to three weeks for your ATM card to become ready.
Anytime your card is ready, you will be contacted by your bank manager via your submitted contact details. Your bank too will also send you a text message three days before the readiness period of your card with an option for the name of the branch they will send it to in case you have relocated from your former location at the time of applying for your card.
Immediately you collect your card, remember to meet an appropriate staff to insert your card into their ATM activator machine and get your card activated by entering any four-digit number of your choice that you will be remembering in the future (PIN) before leaving the branch.
The domiciliary account debit card can't be used to transact on some Nigerian ATM terminals. If you want to withdraw money using your domiciliary debit card, you would need to contact your bank to address you to the appropriate machine or go to the teller and request them to withdraw your foreign currency for you.
How to use a domiciliary ATM card to pay for hosting in Nigeria
If you have got a domiciliary ATM card, then your goal of paying for hosting and domain or any international foreign service has almost been achieved.
Follow the steps below to know how to use your domiciliary ATM card to pay for hosting and domain in Nigeria from the comfort of your home.
Visit the webpage of the company you want to buy a domain or hosting from. For example, let's use Namecheap.
At the top left side of their page, click the sign-up button
Enter your preferred password, re-enter your password in the next field to confirm it, and enter your first name, last name, and email address
Mark the confirmation box to agree the Namecheap's terms and conditions.
And finally, click create an account and continue
After you have successfully created an account, you will be automatically redirected to your profile where you can buy hosting and domain or any other Namecheap tools and services you may need
In your dashboard, click hosting and choose the type of hosting you can afford
In this tutorial, we are going to choose shared hosting
Then select any shared hosting plan of your choice depending on your budget. In this guide, we chose Stella's plan
The next step is your domain configuration. To do that, you can connect your existing domain from another company or buy a new one
To buy a new domain, tick new domain
Then via the domain availability checker, enter the name of the domain name you like to buy.
In this guide, let's enter testtust
Fortunately, testtust.com is available
Now, to connect testtust.com to our hosting plan, click connect to hosting
To continue to buy your Namecheap domain and hosting, click add to cart
On the next page, click confirm the order
Then click continue
Enter all the required fields (your address) and click continue
Now, enter the name on your domiciliary account card in the payment field. Please remember to select the card payment option
Select the Use default account contact as your card billing address
On the next page, enter your card detail; its expiry date, card number, and CVV, and click continue
After the successful completion, they will send your a mail via the email address you created an account.
Method two: creating a virtual international card online
Another method that can be used to pay for your hosting and domain in Nigeria is by creating a virtual international card online.
Thanks to internet financial entrepreneurs who have created a platform that helps people create a virtual foreign bank account or ATM which they can use to shop on any website in the world.
By creating a virtual foreign card, you don't have to leave your comfortable home to visit any bank or office. You can create your own virtual international card using a phone or laptop.
The requirements to create a virtual foreign ATM card in Nigeria are:
Valid phone number
BVN
Address verification document and
Identity verification document.
Unlike a domiciliary account which you must have a minimum $100 account opening fee or its equivalent, a foreign virtual card is free of charge to create with some companies that we are going to discuss shortly.
If you have all of the requirements above, then, let's continue reading to know the top best companies where you can create a virtual foreign card and how to do it step-by-step.
Best apps that give USD virtual cards in Nigeria
Barter app
ALAT Virtual cards
ChipperCash
KlaSha app
CashBuddy
Grey.co
How to create a USD virtual card in Nigeria
With any of the companies listed above, you can successfully create an approved virtual USD or any international ATM card while you are in Nigeria.
Note: this article was not sponsored by any of the listed companies. Please carry out your own personal research before using any of them. They are listed here based on the reviews of their customers.
To create a USD virtual foreign card in Nigeria, follow the steps below:
Download the app of any of the companies listed above.
Signup using your BVN and verify the OTP code sent to your phone number.
Add money to your virtual account.
Click create a new virtual card.
Fund your virtual card.
Click view card details
Copy your virtual card details; card number, expiry date, and CVV.
Now, visit the company which you want to buy hosting or from and follow the steps we showed in method one of this article.
Hope this article has helped you know how to pay for domain and hosting in Nigeria from a foreign company.
Please share it with your friends and remember to click the notification bell icon displayed on the screen to subscribe to our email list or like our Facebook page for more regular important updates.