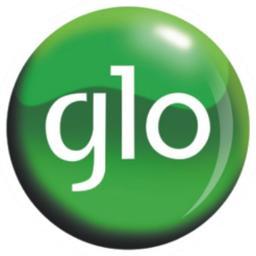 In this content or post today, we'll show with you how to activate the transaction pin of Glo network provider in order to be able to transfer airtime and data to your friend, family member(s) or loved one by yourself with mobile device using USSD code. You have come to the right tech blog, thus, stay tuned and read this to an end.
A sim card is just like an ATM, i.e, once it is given to you, you need to customize some things in it according to your likeliness. If you want to activate or change your Glo airtime and data transferring pin, then I will teach you right here today!!
The activation of transaction pin is very important to be done before any Glo subscriber can transfer airtime and data to another Glo customer(s) successfully.
Meanwhile, every Glo SIM card has its default transaction pin which is 00000 and you can not use it to transfer airtime and data because of its state of default.
Before you can do a successful transferring of airtime or data, you must need to change from default pin to another desired and easy-to-remember pin which must be five (5) digits.
The code or process which you can make to activate the transaction pin of your Glo SIM card in order to transfer airtime and data is in this post and has shown in an intelligible way.
Read this also: code and how to transfer airtime from your Glo sim card to another Glo network in Nigeria.
Code To Activate The Transaction Pin Of Glo SIM Card
Do you want to know how to activate the transaction pin of your Glo SIM card? Then below is the step or code that you can follow or use to activate it.
Insert the Glo SIM card which you want to activate its transaction pin and dial
*132#. You will be requested to enter the default pin (00000) and the new pin. Also note that the new pin must be verified. That is, you will be required to enter your new transaction pin two times.
Or dial *132*00000*new pin*new pin#.
For Airtel Customers Only, read this: how to know the number which loaded your airtel recharge card secretly. 
Success: your transaction pin has been activated if you have done the procedures outlined above correctly. Henceforth, you can share airtime from your Glo SIM with another Glo customer.
You can also contact the customer care representative for assistance if you prefer it..
Are you facing any difficulty or can't do it successfully while activating your glo transaction pin? Why are you waiting? Call or send a mail to the Glo customer care representative on 121 or customercare@gloworld.ng respectively, they will gladly help you out!
Conclusion
I hope you have known what you wanted to know by the aid of this post? Share it with others to show care and let me know your feeling or thought through the comment box.
For more important information and updates about tech related guides, please remember to follow us on social media like on Facebook or Twitter.
Read this also: how to load Airtel recharge card (3 different ultimate methods that work).