Do you want to start a blog? This guide is by far the most important one you will ever read on how to choose a good blog niche.
Blog niche choosing defines your future success in blogging. And failure to wisely choose it might lead to failure.
Some bloggers who started without proper niche selection do quit a few years. You may see our expert guide on how to start a blog for free using WordPress.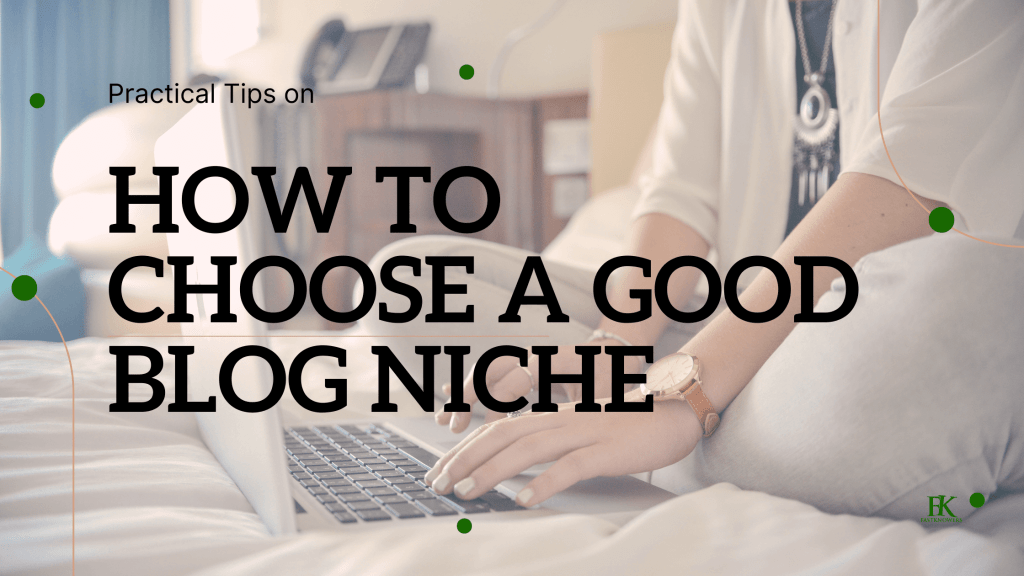 Today, I shall unravel the secrets of niche selection to you, which will become your foundation to create a profitable blogging business.
Please read every section with a clear intention of learning something new, and you would not only find success with your next blog but also avoid making niche selection mistakes, which makes a lot of bloggers unsuccessful.
However, some of these bloggers compliant one or more of:
If you don't want to fail or quit blogging, then continue reading this guide.
It is disheartening to see bloggers quitting! The reason why they quit is because they lack understanding of choosing profitable blog niche.
This page is a bit long. We advice you to bookmark for future reference.
Now, let's start.
According to the dictionary, niche is denoting or relating to products, services, or interests that appeal to a small, specialized section of the population.
The common way to choose a good blog niche is:
The biggest mistake in niche selection?
There are a few mistakes that a lot of beginners make when it comes to niche selection. Some of the mistakes are:
Getting into a generic niche
A generic niche is a broad niche, which is usually high competition, and very broad. For examples Health niche, tech niche, fashion niche.
A better way to look into it is, by focusing on a specialized narrow niche within a broad niche.
This alone would ensure your blog becomes a success in terms of popularity, traffic, and money.
Moreover, you become a specialized expert, since you would be spending a lot of time researching, learning, and writing around one focused topic.
Having a fewer monetization options
Many people get into blogging by focusing only on AdSense. This is mostly due to a lack of information, and this should not be the only criteria for profitable niche selection.
You need to widen your horizon and focus on a niche that provides an option for more monetization opportunities.
This could be in the form of but not limited to:
Without research, you'll find failure
To make revenue from your blog, you need to research and use data to pick a niche.
This may require 2-3 days before you could start your blog. But, this exercise alone would help you validate your idea, and your decision is not solely based on passion and gut feelings.
On the contrary, gut feeling is not bad, as long as you are well-nurtured with the right information, before launching your blog.
Sticking To The Wrong Niche
"It is ok, I will make it a success", such kind of thought often lead to frustration in the near future, and ultimately would let you quit working on your blog.
Often when you realize you are working in the wrong niche, you have the option to start a new website (in a new niche), and then make it work for you. In fact, your second blog might be a success, as you will be utilizing your knowledge from the old blog, in a new one
.In my 12 years of career as a blogger, every new blog has become a faster success than the earlier one. So do not be afraid of leaving your old niche, and starting a new one when you realize the old niche is too saturated, or you have no interest in it anymore.
Take all this advice with a grain of salt, and ponder it, before you make any decision about changing your niche.
Not Starting your blog because of Lack of Niche?
If you want to be successful in blogging, profitable niche selection is definitely the #1 step, but you should not be stuck at this stage for too long.
Many more challenges are waiting, and you should complete the entire niche selection process within a week.
Even if it meant you have selected the wrong niche, you can always course-correct later. The key here is, not to get stuck in the process of niche selection.
Benefits of a good niche selection for your blog
More Traffic
More Loyal Users
You learn on the way
You become a marketer
You talk with an advertisers
More Traffic
Since you will be taking the help of data to pick the niche, the probability of you building a high-traffic blog would be higher. Also, since you are working in a laser-focused niche, you are more likely to get rewarded by Google in terms of organic traffic.
More Loyal Users
You learn on the way
You become a marketer
You talk with an advertisers
Top principles to pick a Niche for your blog
Your passion and interest
Your past experience, passion, hobbies and learnings, current interest, readings and learnings, and your life accomplishment as a base to choose a niche.
For example, if you were a novice in web design before, but now you have mastered web design, then you can think about starting a web design tutorial blog for beginners. Or if you are financially free, you can start a finance blog.
Making you automatically become more learned is an attribute of blogging if you are willing to teach!
To use this principle to pick a niche for your blog, create a list of subjects that you are passionate about.
Ensures that the niche you will pick is not only something you are passionate about but also profitable in the longer run.
Choose a low competition niche
Choosing a low-competition niche will enable you to win easily.

Competition is another factor that you should consider before zeroing down on a niche. You should avoid a highly competitive niche, as a lot of other webmasters are creating a website in the same niche.
You should remember this as the topmost principle for successful niche selection. Your goal should be to pick a niche that is not very competitive, and not a lot of users are looking into it. At the same time, it has the potential to grow over time (See trends in niche selection) to have a clear understanding of this.
Right from the beginning of this article, we have been saying passion is the compass to finding a great niche, you should not discount your existing expertise when it comes to niche selection.
If you are going to rely on search engines to drive traffic to your blog, expertise is one criterion you should consider.
A few years back Google made it clear that they look at author expertise to rank a website. A high ranking means, you will be rewarded with more organic traffic, which in turn will help you to be successful in your blogging endeavor.
In fact, Google took this as one of their algorithms and started de-ranking websites where expertise is not clear especially in certain niches like health, finance, and anything to do with money matters.
Generic niches like fashion and tech are quite fine right now, but we can't be certain if they would stay the same in the near future.
If you don't have one of these, then avoid getting into a niche where the qualification matters. There is a workaround related to this situation, but it is not as straightforward as it seems. So along with passion, do consider a niche where you could highlight your own expertise, or hire expert writers. A workaround to this is by having an expert review your content (For example, health niche can work with a medical practitioner, to review the content).
Is the niche going to be relevant in the future?
While you have identified some niches you can embark on the journey of creating your blog, it is good to research their relevancy of them in the future.
You can do that by checking the trend using a tool like Google Trends to ensure that the trend has increased over time to ensure you stay relevant in the time to come.
Here is how you can use Google Trends:
Now, Google Trends would show you how the interest of users has increased or decreased around that topic like this.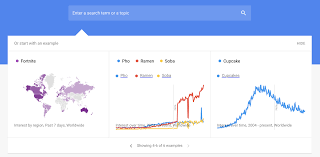 Is the niche monetizable?
Another considerable principle of blog niche selection is monetizability. Because it is not uncommon to find bloggers creating a blogs on things they are passionate about but struggle to monetize it.
The reason is, there are many high-traffic niches, which are hard to monetize. It can also be there are not enough advertisers, who would like to advertise in such niches.
However, Google AdSense and Media.net are certainly the most common way of monetizing any niche. You may see our expert guide on how to monetize a blog with Google AdSense.
You can analyze other blogs in a similar niche and see how they are monetizing their blog.
A few things to pay attention to:
If you have asked yourself these types of questions a head start, that means you are planning toward being a founder of a profitable blog.
Conclusion and further reading
No one was born a blogger. You don't have to be an expert to start a blog in any niche, you become an expert by learning and writing. In fact, when you learn to write, you end up researching and learning better, as writing requires more preparation.
If you someone to set up your blog for you, we help you do that for free. You may see how we set up a WordPress blog for beginners.
Now, what question may you have? Let's know via the comment.
You may ask, I am not an expert in blogging, how can I start?
Well, the best way to expert at anything is by learning and teaching. As soon as you have created a blog and started blogging, you become more expert.
Hope this article has shown tips on how to find a good blog niche. You may also read our step-by-step expert guide on how to start a blog with WordPress.