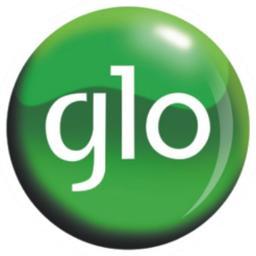 Do you want to know to know the telephone number of every Glo SIM card? Knowing the number of your Glo SIM card is very important especially when you want to give your telephone number to a loved one or another person.
It seems that the eleven (11) digits number provided by the Nigerian network providers to their customers is difficult to memorize, thus, we have written this article for all Glo customers as a guide to help them know their Glo telephone numbers at anytime, everywhere.
After reading this article completely, all Glo customers including you, they/you would know their/your Glo telephone number(s) henceforth, even though they/you have bought it newly.
To access your Glo telephone number is always simple if you follow the right steps that we showed below.
Read this also: how to transfer airtime from Glo to Glo (how to share an airtime with loved one on Glo network).
How to know the telephone number of Glo SIM card step by step
Are you are curious to know your Glo telephone number? Then the steps below may help you.
Currently, they are three ways to know your Glo telephone number. Below are the following:
Use a code to know it
Contact or call Glo customer care to tell you your telephone number
You can also call or text an SMS (message) to your nearest friend
Above are the ways which Glo Network Nigeria Limited's customers can use to access their telephone numbers. Do you care to know how they work? Let you read more to look their explanations.
Below are the explanation of the 3 ways to check or know every telephone number of a Glo Sim card.
Read this also: how to activate the transaction pin of Glo network.
Three methods to know Glo telephone number very fast
If you are a customer of Glo network, then the following guides will show with you how you can check the phone number of your sim card:
Step 1. By Dialing A USSD Code
By dialing a code to access your Glo telephone number is the first way and simple method. Kindly insert the SIM card you want to know its number in your mobile device and follow this promts.
A. Call 1244. And shortly, you will hear the certain numbers that will be calling out. 
B. Hence, those numbers are telephone number of the Sim card that is calling.
Thus, you are advised to be with writing materials to put down your number as it is calling out to you. Simple, right?
Note: This method of knowing Glo telephone number doesn't attract any money. That is, whether you have got an airtime or not, you will not be debited for this service.
Step 2. By Contacting Glo Customer Care Representatives
You can also know or access your Glo telephone number by contacting Glo customer care representative. This sounds easy for the new customers of Glo NG, right?
By contacting the Glo customer care representative for accessing your phone number, you firstly need to insert your Glo SIM in your mobile device and then dial 121.
121 is the official toll free number of Glo customer care representative in Nigeria.
See this also: why some candidates don't receive their JAMB profile code with Glo network in this year.
Even though you are a valued customer of Glo, you need to wait for some moments before your calling get received.
You will be welcomed and asked by the customer representative like how he/she may help you.
In some time, you could be asked to tell them your name and address. After that, then tell him/her that you want to know your telephone number he/she will gladly call it out for you.
In this process, you'll need to be with pen and paper to document your telephone number down as he/she is calling it.
Then your Glo telephone number has been accessed. It is simple, right?
Step 3. By calling or texting SMS to your friend who's nearest to you
This method will quitely need small amount of your before you can access your Glo telephone number.
But in this way, we will show you the trick that you can use to text or call your friend nearest to you without Airtime in your SIM card  or without not taking any money from your SIM card account balance rather.
Ask your friend who is nearest to you to give you his/her telephone number and call (flash). 
After you called your friend, check his/her call history, you will see the recently called phone number, then that is your number.
At this point, you can now give it to other person as your Glo telephone number.
Please wait and let's look at how you can know your Glo telephone number by texting a free message to your nearby friend.
Step 4. How To Text Free SMS Message To Another Person On Glo Network Nigeria
If you want to know your Glo telephone number by texting an sms (message) directly, it seems to deduct 4 NGN (Nigerian Naira) as an SMS charge.
Thus, below is the code you will use to add with the number of your friends nearest to you using Glo SIM card.
*126*the Glo number of your friend#. This will seen to him/her as text message and will be read as "Please call me back".
NOTE: Your friend's telephone number must be Glo Nigeria.
You should input your friend's eleven digits phone number correctly. E.g, *126*???????????#.
If you think this article can help other, then share to show care. Thanks for reading!
You may also like our Facebook page if you really find or love this article.
See also: How to know your 9Mobile or Etisalat telephone number and How to get bonus airtime on airtel network Nigeria LTD with code