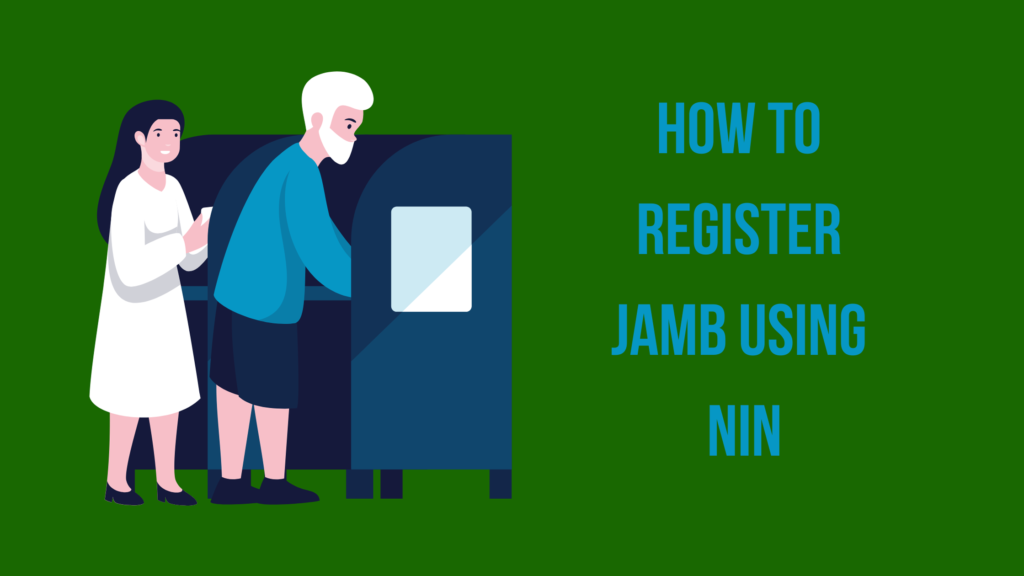 Are you a prospective candidate of JAMB and searching for how to register in 2022 with your NIN (National Identification number)? If you've ever asked or searched for that, then don't worry again. i.e, we shall answer and show it to you step-by-step.
Since JAMB has been anticipating, it has never used the approach it'll use to register applicants in 2022. So, as a result of that, I think it'll be helpful to you if I should share with you or brief you small about how to register JAMB in 2021 with NIN.
JAMB tried to start registering applicants with NIN, but it failed and ignored to continue because of the high population of applicants who were interested to register but have not got NIN.
In fact, some National ID card registrars (NIMC officers) turned to registering a national ID for JAMB applicants as their first choice of income. I.e, they charged and are still charging (in some places) very high.
See this also: why JAMB suspended the compulsory use of NIN in its registration in 2022.
How to register JAMB in 2023 with NIN (step-by-step)
JAMB will only register applicants with national ID cards and below are the procedures or how that this goes.
If you have never been enrolled for a national ID card before, enroll now. It's very fast to get your NIN in less than twenty-four (24) hours if you follow this article correctly.
Now, how to register JAMB in 2022 with National Identification Number, NIN:
Step 1. create a JAMB profile:
Before you start the JAMB journey, you must have your own profile in the JAMB's portal where every information or detail about yourself will be saved in.
Note that if you don't create a JAMB profile, you will not be able to do anything about JAMB. JAMB profile is very, very easy to create and the good news is that it doesn't require any payment.
To know how to create your JAMB profile for 2021 registration, please check this article.
As a beginner, I advise you to go to any commercial bank and pay into the account of JAMB.
After you've created your JAMB profile, ten (10) digit numbers will be sent to you which is known as your profile code.
Read this also: how to create an email address for JAMB 2021 registration by yourself with a mobile phone.
How to fill JAMB registration form by yourself
Step 2. make payment with your profile code:
After you've received your JAMB profile, then you'll be needed to pay for your JAMB registration with that unique code you received.
Alternatively, you can use this article to know the other methods that you can pay your JAMB registration fee with a mobile phone by yourself if you can.
If you've paid into the bank account of JAMB with your profile code correctly via any payment option you liked or used, then another unique code will be sent to you once again which is your E-Pin.
Step 3. go to the JAMB registration centers for the further journey with your Epin:
After you've successfully got your Epin through an SMS message from JAMB upon your successful registration payment, then you will now go to the registration center (we call it JAMB CBT).
At the JAMB registration center, CBT (Computer Based Test), you'll meet different prospective applicants. Communicate with any of them so that you should be enlightened more.
Adhere strictly to the CBT's rules and orders. Make sure that you will not fight with anybody.
If it's come your turn, you'll be invited to come in.
See this also: top five (5) lucrative courses in Nigeria to be studied in 2021.
Price of novel and registration charges of JAMB
Step 4. go in with supporting documents:
At this time, remember to go into the room where you were being invited with the following documents:
O'Level certificate
Your national ID card (NIN)
Your E-Pin and
Some money.
You will be asked for the type of applicant you want to register as (awaiting or non-awaiting result).
If you haven't got your O'Level result, then you'll be registered as an awaiting result candidate.
Your national ID card will be scanned and uploaded. Your E-Pin is responsible to bear you witness that you've successfully paid.
The fee of the person who will register is N700, and the money for your novel is N500.
Conclusion:
Apart from the money you bought E-Pin earlier, you will not be supposed to pay any additional money again but the novel and the person who register you; are N500 and N700, respectively.
Make sure you get out with the original slip of the documents you went in with earlier as no person will mind anything you will say.
Now, the registration of JAMB in 2022 with a national ID card has finished. What is remaining now is to go to your house and start studying for your upcoming examination.
If you know that this article is helpful, then share it with your friends and remember to like our Facebook page or follow us on Twitter for more information.
Read this also: how to study very hard for the JAMB examination within two (2) weeks and pass.