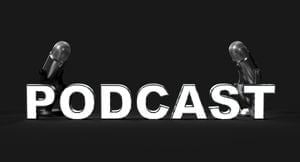 This article is about how to start a podcast in Nigeria and make money with it even if you don't have money to start a podcast. The aim of doing anything is to make money, hence, you don't need to have money before you start a podcast.
But to make money very fast without stress on podcasts, you need to have a little money to money the tools and equipment you would need.
If you are a marketer or an entrepreneur and decided to meet new customers, podcasting is one of the methods you can use.
According to Statisca.com, there were 160+ Million Nigerians who listened to Podcast in 2021 while it was 2.9 million podcast titles available to Spotify listeners.
Podcasting is an audio streaming platform that many peoples use at this moment. It acts like YouTube but they are slightly different from one another, especially in terms of audio and video.
The podcast is one of the major ways to grow your business, promote your goods and services, reach your potential customers, etc.
Now, let's start to look at how to start a podcast in Nigeria and make money this year step by step.
How to start a podcast in Nigeria
Starting a podcast can be an exciting, creative endeavor, and it doesn't have to cost you anything but your time. If you're wondering how to start a podcast in Nigeria, I have some great tips to share with you! You're just one person away from launching your own podcast today!
All you need to start a podcast are passion, dedication, and an idea. Furthermore, if you are really serious about it, you would need some basic recording equipment.
Let's talk about how to get all of those things in the next few sections of this guide to starting a podcast in Nigeria and making money from it.
Read these also:
Top richest pastors in Nigeria (2022).
Billboard advertising in Lagos this 2022.
List of all accredited Medical schools in Nigeria 2022.
Why you have to start doing something on your own for this 2022
Top best ways to make money from your blog or website for 2022.
Things to know before starting your own podcast in Nigeria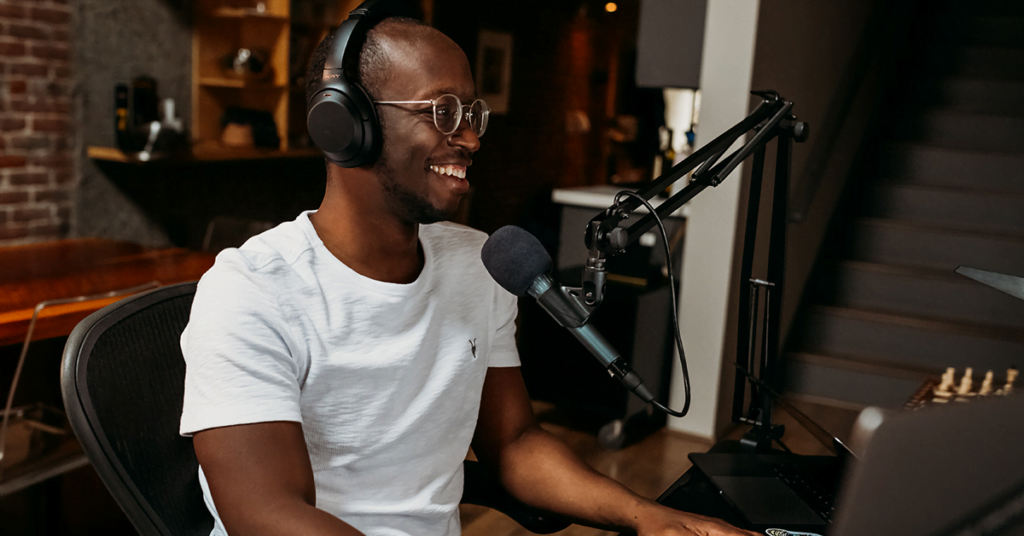 Before you launch your podcast, you need to know some key things. Some of the questions you should ask yourself are; What's the purpose of my podcast? Who is my target audience? What topics will I cover? How often will I release new episodes? What format will my show take? How will I promote my podcast?
Believe me, once you have known the answers to those questions, you can start planning and recording your show.
In order to create your show, you'll need a computer with audio-recording software like GarageBand or Audacity; an internet connection for uploading and hosting; a mic (ideally an XLR mic if possible); headphones or earbuds for monitoring; video equipment if applicable.
You should also set up an RSS feed or open Mailchimp account so people can subscribe to your podcast. You should be sure to submit it to directories such as iTunes, Spotify, and Stitcher so listeners can find it easily.
Remember that before investing time into producing a show, research what type of podcasts are out there first so you know what you're competing against!
How many views do you need on a podcast to make money
You don't need millions of views on your podcast to make money. In fact, you can start making some hundred thousand Naira with just a few hundred views per episode. The only secret behind it is choosing the right topic.
To make money with your podcast in Nigeria and any other country in the world, you need to also:
– Pick the best time to publish episodes (e.g., early morning for American audiences)
Put together an engaging intro that hooks listeners into listening more
Choose music and sound effects that will interest people who are browsing through different shows
Use photos from places where the listener is likely to be (e.g., images of coffee shops or parks if they're talking about running)
Does starting a podcast worth it in Nigeria?
If you're looking for a way to make money, starting a podcast might not be the best option.
However, if you're passionate about a topic and want to share your knowledge with the world, starting a podcast can be a great way to do that. Plus, it's relatively easy and inexpensive to get started.
Here's what you need to know about starting a podcast in Nigeria. Now, when should I start a podcast?
The sooner the better! You don't have to wait until you've got all of your thoughts organized or until all of your equipment is set up.
The only requirement is that you speak clearly into the microphone so people can understand what you're saying.
What equipment do I need?
Pieces of equipment you need
To start a successful podcast that will make you earn money in Nigeria on a daily basis, first of all, you need a computer with internet access, recording software, a microphone, and an audio editor.
You can find all of this equipment for relatively cheap prices online.
The Steps You Need to Take (five sentences): To start your podcast, you first need to come up with an idea and format that you think will be successful.
Once you have your concept, you need to record your episodes and edit them accordingly. After that, you will need to find a hosting platform for your podcast and promote it through social media or other channels.
Finally, once you have built up an audience, you can start monetizing your podcast by selling advertising space or through Patreon donations.
If you are still having trouble coming up with ideas for your show, you can look at the most popular podcasts on iTunes or ask friends what they would like to hear about.
Where can you record your Podcast?
There are many places you can record your podcast. If you have a home studio, that's great! If not, you can always rent space at a local recording studio.
Or, if you're on a budget, you can use your computer and some free recording software.
The best place to find both of these options is by searching online for podcast studios.
Where Should I Get the Equipment?: You'll need a microphone, headphones, and a sound card or interface. Recording equipment isn't terribly expensive and will last for years with proper care.
How Much Does It Cost?
Renting an hour of studio time can cost anywhere from N15, 000 – N25, 000 (or more) depending on where you live.
An inexpensive USB microphone might be N17, 000-N20, 000; a top-of-the-line mic will be closer to N60, 000 or more; high-quality closed-back headphones start around N50, 000 per pair, and interfaces range from about N25, 000-N250, 000 or more depending on what you want them to do (the lower end models should suffice).
Once you've gathered all this together, it'll cost less than N500, 000 to get started.
That might seem like a lot of money, but it would only take six months or so to make that up via ad revenue and downloads.
Copyright in podcast
Copyright is important because it protects your intellectual property. When you put out a podcast episode, there are two types of copyright:
First, when something is published, there's automatically copyright protection under the common law system which states that when something is created it immediately becomes protected by copyright.
Second Secondly, when something was published there was automatically copyright protection under the US Copyright Act.
Top Best Editing Software and Plugins for Better Audio Quality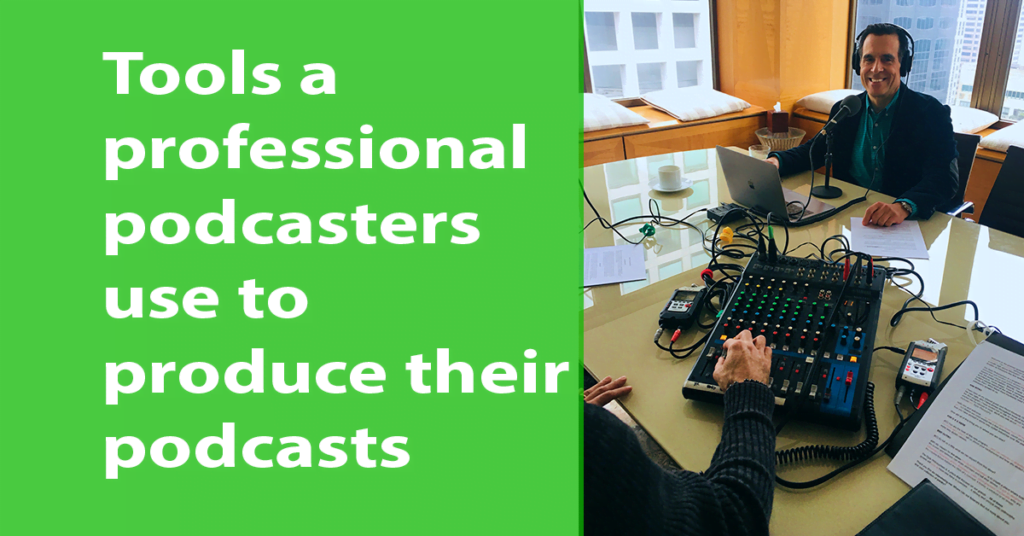 In order to have a successful podcast, you need to have high-quality audio. There are many editing software programs and plugins available that can help you achieve this.
Some of the most popular include Audacity, Adobe Audition, and Pro Tools. Each has its own set of features, so be sure to do your research before choosing one.
For example, if you're going to use Pro Tools as your recording software, it's important to know that it doesn't come with any plugins for processing sound.
Therefore, it would be wise to invest in an additional plugin such as ReaPlugs Bundle (or another similar product).
The same goes for Adobe Audition – if you choose this program for recording purposes but don't purchase the appropriate plugin bundle at the time of purchase, then it will not meet your needs later on down the line.
So make sure to ask yourself what kind of plugins you'll need before making a final decision.
And lastly, before starting a podcast always get copyright permission from all content creators involved. That way there won't be any legal issues down the road!
How can you get guests on your podcast show?
The first step is to come up with a great idea for a podcast. Once you have that, you need to start reaching out to potential guests.
The best way to do this is by sending them a personal email or message.
One thing you can do is ask them if they would be interested in being interviewed about their experience with the topic of your show.
If not, maybe they know someone who would be a good guest on your show. You should also research other podcasts on similar topics that are already out there.
Reach out to their hosts and ask if they would like to interview one of your guests on their show as well! That will give both of your shows more exposure, which means more listeners.
How to build an audience that will help your podcast grow
Before you can start a podcast and make money in Nigeria, you need to grow your audience. And the best way to do that is by providing value.
Every episode of your podcast should be packed with information that your listeners can use to improve their lives.
If you do that, they'll keep coming back for more and they'll tell their friends about you. That's how you build an audience that will help you earn an income from your podcast.
But if you want to start making money right away, there are other ways as well.
For example, you could launch a Patreon campaign where fans pay an amount each month or each time they listen to one of your episodes.
You could also offer products or services related to your podcast topic through affiliate marketing (for example, books on starting a successful business).
Or you could have sponsors that provide some sort of monetary compensation based on mentions or reviews (as long as it complies with any advertising regulations).
Advertising/promoting your podcast
The first step is to create great content. Once you have that, you need to get the word out there and market your show. You can do this by promoting your podcast on social media, on your website, and through email marketing.
You can also reach out to influencers in your niche and see if they'll promote your show. Finally, make sure you're using keywords so that people can easily find your podcast when they're searching for something specific.
Be sure to include these keywords in your show notes or description as well. And remember: even though it may seem like you're doing all of the work, it's worth it!
Your efforts will pay off with more listeners, more money coming in, and an awesome time getting to be creative with what you love most: storytelling!
Read this also: billboard advertising in Lagos this 2022.
How to monetize podcasts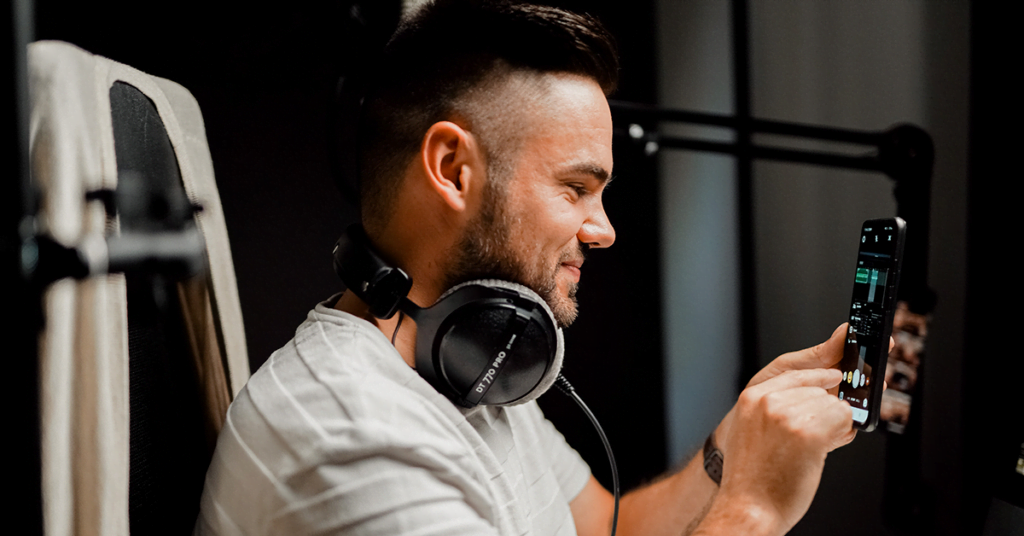 Podcasting is a great way to make money, but it's not always easy. As you have just known how to start a podcast in Nigeria, let's discuss how to make money from it.
Here are the top four tips on how to start a podcast in Nigeria and make money:
1) Learn about the business of podcasting.
It helps to have an understanding of the process from start to finish so you can be more focused when you're deciding what kind of podcasts you want to create and what type of monetization options will work best for your show.
You also need to understand how much time it takes (and costs) to produce each episode and what goes into making sure your podcast gets found by listeners via social media or other avenues.
2) Know where your audience lives.
Figure out where your target audience is based on location or language preference, then promote that show regionally or globally for maximum exposure.
For example, if you live in California and your target audience is people who speak Spanish, then find podcasters with Spanish-speaking audiences who could cross-promote with you for greater reach.
3) Have a plan before launching a new podcast.
When starting a new podcast, think about things like which day of the week would work best to release episodes. What should be the length of an episode?
Will episodes are released all at once (a season), or one at a time as they're recorded?
4) Investigate different revenue streams available for podcasters.
There are many ways to generate income from producing podcasts; advertising revenue may not even be necessary! Some creative ideas include subscriptions, premium content packages, merchandise sales, and crowdfunding campaigns.
Once you've created a marketing strategy for monetizing your podcast, just follow the steps above.
Dayo Adetiloye of www.dayoadetiloye.com has strongly suggested that to make money from a podcast in Nigeria or any country, a podcast must be categorized in a unique niche/topic.
When it comes to picking a podcast's topic, or niche, it's important to choose something you're passionate about.
But don't just pick any old thing – make sure there's an audience for what you want to talk about.
There are a few ways to determine whether or not people will actually want to listen to your podcast. First, check out other popular podcasts in your genre and see if there's room for another show.
You can also search social media and Google to see if people are talking about the topic you want to cover. If there's enough interest out there, then you can move on to the next step.
Make a difference in people's lives
When you start a podcast, you're not just creating content–you're creating community. And that's what people crave: connection.
Just like this blog post, your show can be a source of support and friendship for people who might not otherwise have access to those things. Plus, by monetizing your show, you can make money while you sleep!
Here's how to get started:
1) Pick a topic that you're passionate about and that you know something about.
2) Do some research and figure out what equipment you need.
3) Record your first episode and upload it to a hosting site like Libsyn.
4) Promote your show on social media and through word-of-mouth.
5) As you get more episodes uploaded, use iTunes and Stitcher to promote the new episodes.
6) Keep doing these steps each week so that your show grows larger and larger.
7) If you really want to take things up a notch, try an ad campaign or sponsored posts with companies relevant to your niche.
Wait for your success to start.
Read this also: how to start a radio station online in Nigeria for 2022.
Conclusion and further reading
If you're thinking about starting a podcast in Nigeria, there are five things you need to know. First, you'll need to create a great show that people will want to listen to.
Second, you'll need to promote your show and get people to listen. Third, you'll need to monetize your show so that you can make money from it.
Fourth, You'll need to be patient and consistent with your show. Fifth, You'll also need some luck. It's very hard to succeed as a podcaster unless you have the right connections or industry experience.
Even then, it's not guaranteed success. All of this might sound daunting but if you really believe in what you're doing and are willing to put in the work, then podcasting could be for you.
If you thought that this article has helped you know how to start a podcast in Nigeria and make money, then please share it with your friends and remember to like our Facebook page or subscribe to our newsletter for more important updates. Thank you.