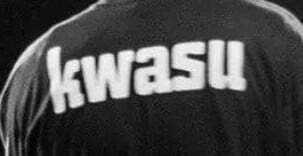 4 New Degree Courses Which KWASU Will Want To Introduce In 2020. Kwara State University (KWASU), Malete, Kwara State has on 27th February 2020 declared that four more degree courses will be introduced to the department of mass communication.
If you want to study Mass Communication in KWASU, here we will show you the four more courses which kwasu want to introduce to the department of mass communication for this 2020 academic session.
Head of Department (HOD) of Mass Communication of Kwara State University, Siaka Alianga has been announced that four different courses will be available for Mass communication department's aspirant students for 2020/2021. That is, every qualified and interested candidates would all be admitted into mass communication department and into different eligible courses.
We have written an article which discussed the seven courses which were unbundled from mass communication by NUC. You may click here to read those courses.
See also: How to know if person loves you.
If you are curious to know four (4) different mass communication department's courses which KWASU's Head Of Department (HOD) of mass communication want to introduce into mass communication department, then you are in the right place.
4 New Degree Courses Which KWASU Has Introduced Into The Department Of Mass Communication
Below are the four new degree courses that kwara state University will introduce in to the department of mass communication. The new unbeundled mass communication courses
which KWASU want to introduce to their programms are:
See also: How To Change Your Course & Institution On Your JAMB Profile In Order To Gain Admission
Advitising Department
Broadcasting Department
Public Relations And Journalism and
Media studies.
It has also made known by acting head of department of mass communication of KWASU that in the next admission process of university of KWASU which will commence on August 2020, mass communication department students will be admitted randomly based on their qualification into those four different courses unbundled from mass communication department.
See also: How to create email address
KWASU Introduced 4 Degree Courses (Facilities In KWASU For Learning Mass Communication)
One of the things which students consider when looking for university to find an admission of, the first things they will want to find is facilities in the school. They must want to know if the facilities of the course they want to study are there, if they are there, then they will proceed to buy their admission request registration form.
It is very normal to ask about the facilities present in KWASU in order to facilitate your learning. If you want to know how many facilities are in KWASU aimed for learning mass communication, then read it on shortly.
Facility For Learning Any Mass Communication Department's Courses In KWASU
See also: How to get Nigerian National ID card very fast.
Kwara State University (KWASU) has got a lot of facilities for facilitating the learning and teaching of mass communication related course. Below are the few facilities we could show you right now:
Television Studio
Radio Studio
Print Studio
Public Relations and
Advitising Studio
Lecturers for teaching students Mass Communication courses: that is not the problem, the institution will employ more qualified lecturers for any thing.
If you know you enjoyed this article, please follow us by liking our page on Facebook also share it with your friends and let me know what question you may want to ask through the comment section.
See also: 20 Nigerian Universities That Are Best For Studying Pharmacy For 2020
Read More On This Website: