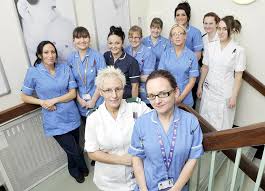 Midwirer is a good course to study in UK. If you want to know all midwifery courses that you can study in UK, then here we have discussed them one by one with their requirements. Do you want to study midwifery in UK or do you have son/daughter or friends who want to study midwifery in UK? If you are interested to know midwifery courses to study in UK, then continue reading.
Midwifery is the study of maintenance and treatment of a pregnant woman who is in labor period, about to or in the process of giving birth to a baby. Midwifery and medicine and surgery work hand to hand, hence, they earn lucrative money on a daily basis. If you want to study midwifery, I advise you to study it in UK because of some important reasons, one being you would become a doctor of midwifery immediately you graduate, more over, you have an opportunity to work in any hospital as a midwifery practitioner.
There are different branches or courses involved in the field of Midwifery, some are categorized as ante natal nurse, those who are specialized in taking care of a pregnant woman at the mid point of her pregnant, those who are professionally specialized in treating and taking care of a pregnant woman only in a labor room and those who are skilled in treating nursing woman after her successful delivery of a baby.
Midwifery professional courses to study in UK
Public health and childbearing.
Human relationships in midwifery.
Prenatal care.
Autonomous midwifery.
Postnatal care.
Midwifery emergencies.
Midwifery research.
Midwifery leadership.
Midwifery is a course on its own, hence, while studying it, students will be advised to opt in pursuing any of midwifery professional course of their choice as listed above which will guide and expose them to real world. Now, here is list and explanation of all midwifery courses to study in UK and their requirements.
Read this also: how to become medical Doctor in UK (step by step).
List of all midwifery courses to study in UK and their requirements
To study for Midwifery course in UK, there are some requirements you have to meet because each university sets its own entry requirements to get onto a full-time degree in midwifery but as a general guide you'll need at least 5 9-4/A-C grade GCSEs (including English and a science subject) and at least 2 (preferably 3) A' levels – biology may be required.
The entry criteria for midwifery courses and programs are quite specific. Almost all universities will require a qualification in biology (or at least another science), to show your scientific ability. To show your compassion and understanding, qualifications in psychology or sociology, for example, would help.
Please note that grade requirements will vary from university to university, hence, you have to check their individual requirements. 
However, to study any Midwifery course in UK, you have to pass in English, Biology, Chemistry and Physics.
Midwives work in partnership with women so there are many skills you should reflect in your application that you have the potential to develop. These include communication, compassion, empathy, high attention to detail, the ability to work under pressure, and work as part of a team.
In the United Kingdom, the salary of a Midwife ranges from £70, 000 to £80, 000, hence the Midwifery career is one of the best and lucrative course for now.
Top best universities in UK for Midwifery 2022
University of Bradford.
Birmingham City University.
Middlesex University London.
Anglia Ruskin University.
Bangor University.
Bournemouth University.
Canterbury Christchurch University.
Cardiff University.
City University, London.
Coventry University.
Every course of Midwifery is a full-time degree course lasts for three years, within this three years, you will be taught both theory and practical involved in Midwifery.
Whether you are an international student of a Midwifery university in UK, after your study, you may or may not like to return back to your country, hence, your degree or masters in Midwifery can lead you in career opportunity like:
Disability Nurse
Care worker
Psychologist
Family project worker
Nurse
Community worker, etc.
Please note that if you are intending to carry out private Midwifery service, you must first register with the Nursing and Midwifery Council (NMC), UK and obtain a license. You must be medically fit and have good character.
Read this also: top 30 prestigious universities in UK in 2022.
Conclusion
Midwifery is the professional course that involves the study of care of women – before, during, and after the birth of their child. Midwifery has been a honored and important course for thousands of years. A country that has a strengthening midwifery education is proved to provide quality of care and reducing maternal and newborn mortality and morbidity. UK is the top best countries in the that have a strengthening Midwifery schools.
We hope that this article has shown you professional courses involved in the study of Midwifery, career opportunities in Midwifery, top best universities in UK for studying Midwifery and their requirements for 2022 and lots more. If you know some Midwifery courses to study in UK or there are some universities in UK suitable for the study of Midwifery while they are not listed here, please contact us via our contact us page, via our Facebook page or simply click here to send a mail. I will consult my team to update this post immediately.
If you now that we have really helped you know all Midwifery courses to study in UK and their requirements, please share it with your friends and remember follow us on Facebook or subscribe to our newsletter here.
Read this also: how to become a lecturer in UK (step by step explanation).