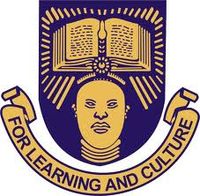 In this today's article, I will be showing with you how to apply for OAU post UTME in 2021, OAU post UTME registration requirements and deadline. Please stay tuned and carefully read it completely!
Obafemi Awolowo University, OAU, Ile-Ife, Osun state has recently started receiving application of their post UTME 2021 today (17 Sep., 2020).
According to their statement, the post UTME registration will commence from 5th October to 31st October, 2020.
Read this also: 6 New Degree Courses That Obafemi Awolowo University (OAO) Ile-Ife approved for Adeyemy college, Ondo (affiliated institution).
If you're a prospective aspirant of OAU (JAMB directly entry or JAMB UTME) and want to apply for Obafemi Awolowo University, then we have got you covered as we're now going to discuss OAU post UTME registration portal for 2021.
How to apply for OAU Post UTME in 2021
Below are the guidelines of how to apply for OAU Post UTME in this year.
As a matter of fact, the admissions portal will be available via here from fifth October to thirty-first October, 2020.
That is, presently the OAO post UTME registration portal is still remain closed.
When the portal become opened, then follow the instructions below to register for your OAU post UTME:
Related to read also: how to apply for national ID card in Nigeria and get a national Identification number (NIN) very fast in Nigeria in 2020.
Visit oau Post UTME application portal
Use your JAMB registration number (reg. No) as username and PASSWORD as password
Then fill correctly your bio-data as requested
After doing that, obtain or download an RRR code
You can now pay in any commercial banks with your obtained RRR code at the cost of N2, 000
once the payment is verified and completed, the system will log out automatically
You can also pay online if you prefer and be mindful with your RRR code
As you might have already been known, any false information or data provided while applying for OAU post UTME in 2020 will not be processed and regarded.
See this also: what is the differences between awaiting result and direct entry candidates and how to apply any one in 2021 JAMB registration.
Eligibility To Apply For OAU Post UTME Registration
Below are the eligible applicants who will be considered to be admitted into the OAU in 2020.
Candidates who made Obafemi Awolowo University their first choice during 2020 UTME registration and scored 200 and above
Direct entry candidates and chose OAU as their first choice during JAMB direct entry registration
Obafemi Awolowo University UTME Examination Date In 2021
The post UTME examination of Obafemi Awolowo University (OAU) will commence from 21st November to 5th December, 2020.
Due to the global pandemic Corona Virus or Covid-19, the examination will be conducted with strict guidelines of infection transmission by using hand sanitizer, wearing a facemask and observe social distancing while in the examination hall and premises.
Meanwhile, OAU post UTME examination will be carried out in the the address shown below:
National JAMB CBT Headquarter, Bwari, Abuja and
Obafemi Awolowo University campus.
Conclusion
If you found this article helpful, then please like us on Facebook, follow us on Twitter and or join our newsletter.
Obafemi Awolowo University is a Federal university located in Ile-Ife, in Osun state. It conducts Post UTME examination every year.
Please check this page in future or simply subscribe to our newsletter for an important updates which we're going to put in it. Thank you for your understanding!!
Read this also: name of six students of Obafemi Awolowo University who won SPE competition recently.