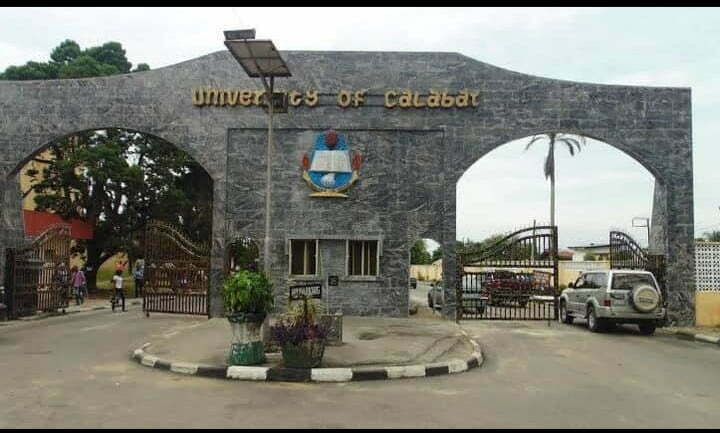 The invitation has been made by the management of University of Calabar, UNICAL to the interested and qualified candidates of the general candidates to apply its 2020 pre-degree exercise program (post UTME)
University of Calabar is one of the top (competitive) universities in Nigeria.
Read on to know the candidates's eligibility, how to register and the fees for the application.
Note: UNICAL is not like other Nigerian universities, it has two methods to registration for its post UTME and i will hence explain them one by one in this article.
Read this also: how to study for a very long time in the night for an examination without slep.
Eligibility Of Candidates To Apply For UNICAL Post UTME In 2020
Candidates who chose University of Calabar as their First choice during 2020 JAMB registration and scored a minimum of 160 points can apply for this application.
However, candidates that scored less than 200 would not be considered for gaining an admission into any of the following courses in University of Calabar because of their competitiveness.
Accounting
Political Science
Nursing
Medicine
Law
Engineering
Meanwhile, candidates who chose any of this six (6) courses but scored less than 200 (two hundred point) could change to any other relevant programme of their choice.
How To Apply For 2020 Post UTME Of University of Calabar
STEP ONE: Obtaining the scratch pin from the Bank
This step is available in all commercial banks nationwide. At the bank, your are required to pay and obtain an E-transact PIN. Log into the portal using the pin that you have bought by clicking here. Then click utme admission screening link and follow the instructions on the portal after login.
This option is available in the following banks within Calabar Metropolis ONLY:
Unical Microfinance Bank
WEMA Bank
First city Monument Bank
Heritage Bank
STEP TWO: Obtaining the scratch card pin on-line
In this step, you are required to enter your correct JAMB registration number and purchase an e-pin (scratch pin) with ATM on-line
LOG ON by clicking here
click on the UTME Admission Screening link
On the home page
enter your

correct JAMB Registration Number in the box provided
Enter the scratch card pin in the box provided

Click on login and follow the online instructions
Confirm your entries and CLICK ON SUBMIT
Print out the completed form.
Note: The payment is #2,000.00 excluding Bank charge
Deadline for 2020 UNICAL Post UTME Registration
Post UTME application of University of Calabar will end on October 2020.
Interested and qualified candidates are required to come with their original printed registration UTME result slip showing the Candidate's photograph
The Post UTME exercise is Computer Based Test (CBT)
Special candidate with any form of disability should please indicate during registration
Read this also: how to upload O'Level result to JAMB profile for gaining admission in 2020.
CANDITATES MUST BE FURTHER NOTED THAT:
Impersonation is a serious offence and anyone caught will be handed over to the Law Enforcement Agents
Any candidate who fails to take part in the screening exercise automatically loses his or her chance of being considered for admission.
Early commencement of the registration is advised to avoid congestion in the dying hours
Candidates are advised to check the Portal from Thursday, 2020 for their venue and time of the CBT.
Candidates are strictly advised to ensure that their correct contact details are provided while filling the form online as the University will communicate with them directly.
Concussion and further reading:
If you know that this content is helpful, please don't hesitate to share it with your friends and also comment with any question you may have to ask.
Finally like our Facebook page or join our newsletter for more important updates.
Lastly, read this article: factors that prevent people from gaining admission into their dream school or instistution