In this article we shall show you the tips and tricks on how to study your book(s) very long for an examination in the night with full or constant concentration.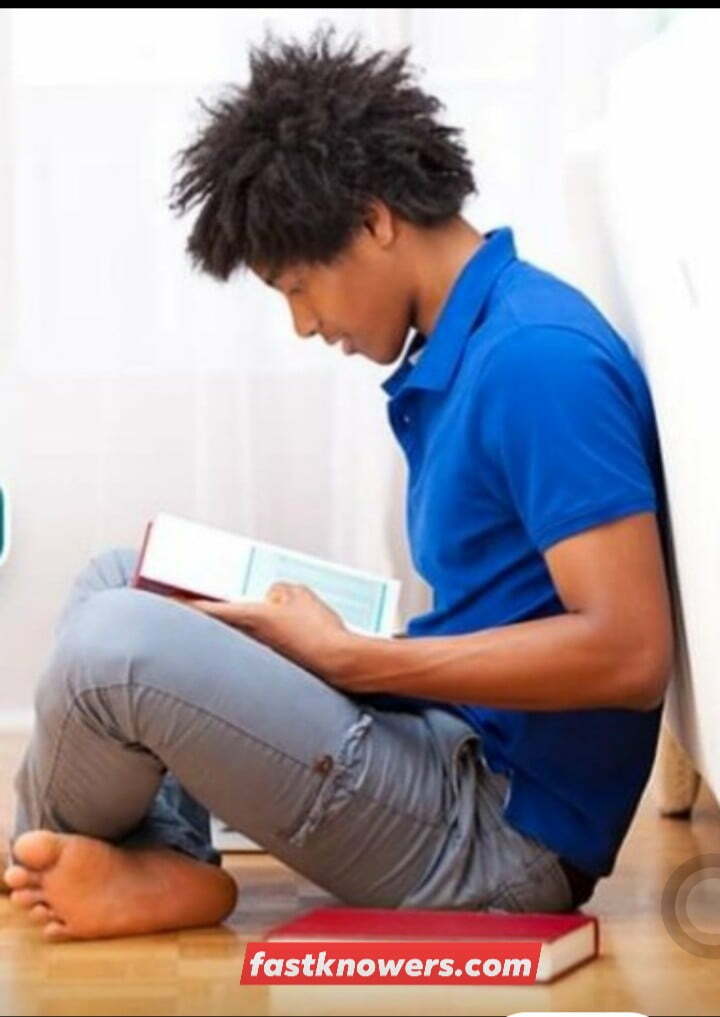 Many students even you find it as simple as possible to carry book to read but they cannot study it like they've intended. That is, they easily lose interest and concentration.
It should not be a new thing to hear that many students cannot study up to two hours. Some lose concentration after some few minutes after they started reading.
The effect of not wanting to read for a long time can absolutely make students to fail in the examination. It is very ideal to learn how to read for a long time, otherwise, you will continously fail in the exam.
Read this also: why you read very hard and understood in the night but you always forget anything to write in the exam hall (12 good reasons).
Meanwhile, as you are reading this, we've got another article which discusses why students who highly believe in religion (Christian & Moslem) always fail in the examination. Please click here to read that for more!
In these days, many students find it difficult to study their books for an examination in the night. Below are the questions we usually get asked by students:
How can I study for a long time?

I become tired in a short minutes after studying, is it normal?

How can I do academic duty with my home or physical activities?

How should I keep studying for an exam in a night without sleeping?

I am preparing for exams but sleep is really my disratracion.

I read hard and shortly I forget all the things I read, please what do I do to remember everything I read
Tips To How To Study Very Long In The Night For An Examination With Constant Concentration
In the questions above, some asked to know whether it's normal for their heath or not like the question in number 2.
Since you are here, your questions will be answered and also you'll learn new things on how to improve your night reading.
Are you wondering if this article cannot solve your problem? I think it will solve, so keep reading to an end. But you should note that you cannot get helped until you take steps.
Success requires some processes, when you have started to apply constant effort (regularly reading), you will assume getting tired easily when studying in the night is stopoed
The question now is; how do I study for a long time, understand, remember and write down what I read in the exam hall.
Well, we'll answer it because It is very simple. I will try my best to answer that as simple as I can in this post.
We suggest you to read this: how to study for JAMB examination in two weeks and pass very well (no payment required)!
Below are the tips we recommend for a student who wants to read the book for a very long hours for an examination.
Eating a favourite diet

Intake of paracetamol

Resting a little

Creating a reading map

Choosing a topic or subject

Tolerate your reading

Etc.
How To Study For Long Hours In The Night
Now, below are our tips of advice for students or candidates who want to study in the night for a difficult subject-examination.
1. Before you start the reading, please eat food
A hungry man will definitely easily get angry. You need to eat your favourite diet before start reading if you intend to read for a very long time.
In fact, hunger is one of the major factors that makes every course boring. Even the chair you are sitting on become boring to you as well. Just try to eat some light food before you to study. It is advisable? OK!
Recommended post: How Parents Should Help Their Child To Succeed Academically
2. Did you work very hard in the day? Then take paracetamol
If you want to study very hard in the night for an exams for a long time, then intake of paracetamol tablet mixed with caffeine is advisable.
Do not take only caffeine on high dose as it is likely not cause one to sleep. Do not take more than 60 milligram (mg) of caffeine.
We recommend you to take two (2) tablets of extra panadol because its each uncoated tablet contains 500 milligram (mg) of paracetamol and 30 milligram (mg) of caffeine.
In short way, 500 × 2 = 1000mg of paracetamol and 30 × 2 = 60mg of caffeine.
3. After you've done the step one and two shown above, then you would need to relax a little where necessary.
To study when you are tired is the beginning of casualty. Take time to rest in order to regain an energy. There is no way you can concentrate or study for a long hours when you are tired.
Resting is important. If you do not relax when necessary, you will be collapsed. Rest first, please!
Is Studying At Night Bad?
No. Studying at night does not cause any harm to person heath.
However, you will be an advocate to teach people how to study for a very long time in the night for an examination with focus and concentration if you read this article deeply.
Recommended:how parents should help their children successed educationally
4. After you've rested enough, you now create a reading map (the subject you'd read, topic and how you would read it)
Map out some areas you wish to cover for that day. Say the following with yourself; I will must read this subject and topic understandingly.
The matter of fact is that if you don't set goal, you wouldn't score any goal. However, your hope should be endless.
5. After you've known your reading map, then choose A theme (where you'd like to study it)
Don't be waiting until you are told. Choose the environment that best conducive for you. It might be in your room, in the library or at the market (if you like it).
Just make sure you are ok with it any theme you will choose for your reading.
That is to say, choose a place that you know it will interest you with the topic you have chosen.
6. Change the subject or topic
When you are trying to study the subject or topic that is hard, you would may not end gladly. In fact, you could start sleeping unintentionally.
But there are ways you can make the hard or boring course interesting and easy to understand.
Those tricks are as follow:
7. Total engagement
Related: 3 Factors That Make Student To Study More and More
Nothing can make you study for long hours like engagement. As much as you can, pay serious attention to what you are reading.
Tryto keep yourself engaged by jotting down some points, explaining the subject to yourself, Solving problems and saying no to external distractions for a while.
How To Study Late In The Night During Exams Period
Please follow our tips very well if you want to know how to study in the night for any examination with concentration. If you do so correctly, then it'll be good for you.
8. Entertain or make yourself happy
When it seems you are about to sleep off or the course seems boring again, entertain yourself in any of the following ways:
Reply your messages.

Play your favorite song

Quickly play game.

Watch a short video/movie
Let you go back to work, this strategy works magically! Believe me.
9. Studying in group
Studying in group not only make you remember 80% of everything you read, but also makes you read for a longer time. In this strategy, you try to study long hours competently with your mate.
10. Relocate if your theme is no longer cool
Walking around as sometimes as possible while you are studying can put distractions aside and make you study for a very long time. Try this and let me know if it works for you…
11. Forget about the thing that made you angry
If someone broke your heart or you have any other thing bordering you, let you put them aside and focus on your study. Thinking about the terrible events that occurred will really make you lose concentration.
Leave every worries behind and sfter studying, then you can go back to them.
Suggested: how to calculate Kogi State University, KSU's aggregate cut-off mark in this year (2020).
Concussion of how to study for a very long time in the night purposely for an examination
We have finally showed how you can study for long hours in the night without getting tired or losing concentration. Now, the task is for you!
Please use any of the sharing tab at the bottom of this article and share it with your friends.
Also if you found this article helpful, then like or follow us on Facebook, Twitter or our newsletter in order to receive fresh and updated articles weekly.
Read this also: list of 100 schools in Nigeria with their world and national ranking in 2020 (best schools).