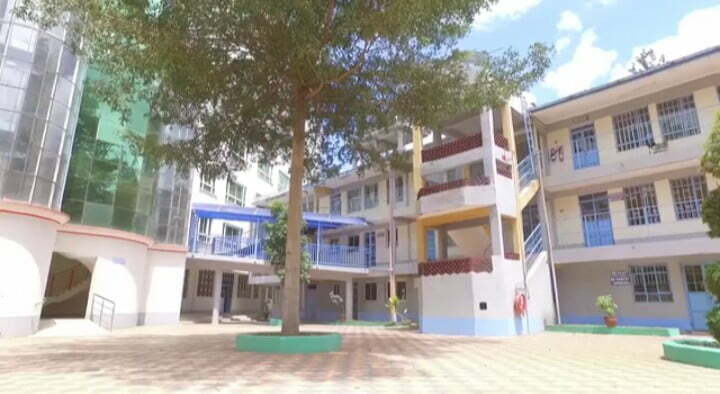 In this article, I will show you the list of top institutions in Nigeria which are worth to be chosen as first choice in JAMB registration in 2021. Are you a prospective candidate of JAMB in 2021 and searching for the top institutions to choose as first choice?
By reading this content to an end, you'll not worry about the institution you should choose as first choice anymore again.
Jamb 2021 has started the registration. In this time, you should use your mind in choosing the course and the institution you should study in. And there are many courses and institutions in Nigeria that are meant for you to select.
When you are told by JAMB accredited agent to mention your most preferred institution, you should remember that it's your first choice institution that he/she has asked for.
Then you can mention one institution out of four (4) types of institutions in Nigeria.
That is to say that you can mention University, Polytechnics/Monotechnics, Colleges of Education or National Innovative Institutes.
Read this also: how to study for a very long time in the night without sleeping off for an examination.
But I strongly advise you to choose from Federal universities as your first choice of institution. And if you're not interested to study in Federal University, then choose state university or whatsoever you like.
Now, let's continue!!
Top Institutions To Choose As First Choice In 2021 During JAMB Registration
Below are the list of top institutions you should choose as your first choice during JAMB registration in 2021:
1. Federal Universities To Choose As First Choice In 2021:
In 2021 during JAMB registration, choose the following federal universities as your first choice.
If you choose any federal universities below as your recommended institution, it'll be better for you because there are the one which most people are choosing right now and the number is increasing.
University of Lagos
Ahmadu Bello University, Zaria, Katsina state
Abubakar Tafawa Balewa University, Bauchi
Federal University of Technology, Minna
University of Nigeria
Federal University, Kashere, Gombe State
Bayero University, Kano
University of Uyo
Federal University of Agriculture, Abeokuta.
2. Federal Polytechnic To Choose As First Choice in JAMB Registration In 2021:
If it's in Polytechnic or Monotechnic you wish to study, then choose any one of the following federal Polytechnics or Monotechnic as your first choice
It's worth to study in any of them, hence we recommend it to you.
Federal Polytechnic, Ilaro, Ogun State
Federal Polytechnic, Bida, Niger State
Imo state, Federal Polytechnic, Nekede
Federal Polytechnic, Bauchi
Federal Polytechnic, Ede
3. Top Federal Colleges of Education (FCEO) To Choose As First Choice In JAMB 2021:
Federal College Of Education, Kano
" " " College Of Education (Tech.), Gombe
Federal College Of Education, Pankshin, Plateaus state
Federal College Of Education (Tech.), Potiskum, Yobe State
" " " College Of Education, Osiele, Abeokuta
Federal College Of Education (Special), Oyo, Oyo State
Read this also: course and departments offered in college of education, Minna in 2020.
Best Innovative Institutions In JAMB Registration In 2021
The following list features the top best innovative institutions in which you can study in Nigeria in this year 2021:
Eko College Of Management And Technology, Ikotun, Lagos State
Federal College Of Forestry, Mechanisation, Afaka, Kaduna, Kaduna State
PEFTI Film Institute, Lagos, Lagos State
Global Maritime Academy, Ogoni-olomu, Ughelli South, Delta State
Highland College Of Technology And Further Education, Ibadan, Oyo State 1
Complete Computers And Tech Institute, 11 Adesuwa Grammar Sch Rd, GRA, Benin
Ibrahim Shehu Shema ICT And Business Institute, Katsina, Katsina State
8 Digital Bridge Institute, Oshodi, Lagos State
Conarina Maritime Academy, Oria, Abraka
Mario Institute Of Hospitality Mgt And Entrepreneurship Educ. Nsukka, Enugu State
Conclusion
Above are the federal government sponsoring institutions that you can choose any of them as first choice in 2021.
Please share this content with your friends if you know that it's helpful.
Finally like our Facebook page or join our newsletter for more important updates on how to gain admission into your dream institution.
Read this also: list of all state Polytechnic in every 36 states in Nigeria and FCT.