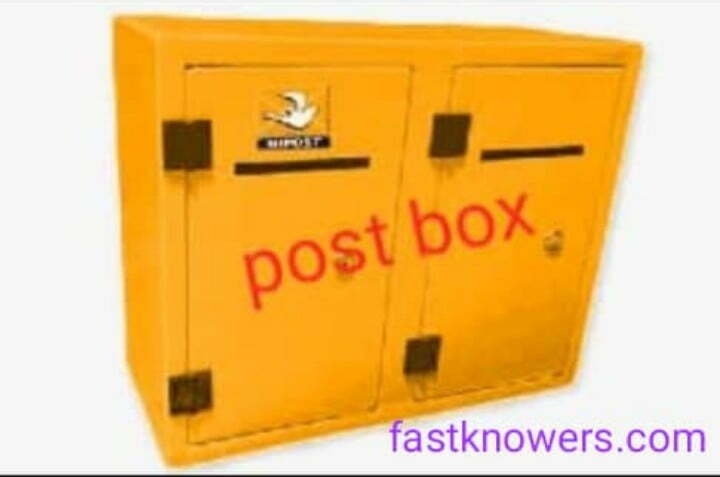 In this content which you're reading right now, you'll know the postal code of all villages surrounding Itobe. Itobe is one of the four (4) districts in Ofu LGA of Kogi state.
Itobe shares boundary between Ajaokuta LGA in Kogi state.
If you want to know a postal code of a village of Itobe, one of the four districs of Ofu local government of Kogi State, then in this article, you will know.
Itobe is one of the four biggest districts in Ofu LGA of Kogi State. As well, Itobe is one of the largest villages in Ofu LGA of Kogi. It has 34 notable Villages and the postal code of all the 34 villages of Itobe are listed in this article below.
Read this also: Postal code of every villages in Ugwolawo district in Ofu LGA of Kogi state.
If your local government is Ofu and reside in Itobe, then this post is for you because there are some things that you will be asked about your postal code. Hence, you need to know the postal code of your village.
Postal Code Of All Villages In Itobe
For instance, you must fill in your zip code in the designed column if you are opening bank account in Nigeria. Nevertheless, do not give out the false Postal code because it can harm you in future.
Anything that relates to a filling of form should not be filled with falsified information to fill in wrongly or as one like. Believe me, person can be screened out if he/she continues to provide wrong information especially his/her postal code or address.
Note: Postal code and zip code are all mean the same. That is to say, if they ask you to give them your zip code, they have asked you for your postal code. Be smart and fast, okay? Because you are a Fastknowers' reader.
When you are being requested for your zip or postal code, you have thought how did they request and why is it worth to be requested, right?
Let me let you know that your postal code is not requested for anything but to assist the requester in tracing or tracking your location.
So henceforth, give out your postal code to any body that want, it is only used for address verification.
See this also: how to do course and department registration when you are finally being admitted to study in Kogi State Polytechnic in 2020 (required documents and step-by-step guides).
Below are what we will shortly look at in this article:
District Data: Postal code
District Name: Itobe
Local Government Area: Ofu L.G.A
State: Kogi State:
Number of village: 34
Zip Code Of Every Village In Itobe
The postal code of every village in Itobe is unique. Though, your postal code is different from the one's who is the resident of another district.
Read this content as well: list of all available ND and HND courses offered in Kogi State Polytechnic, Felele, Lokoja in this year.
Look into this table below to find the postal code of your village.
| | |
| --- | --- |
| Name of village | Postal code |
| Adebu | 271109 |
| Adumu | 271109 |
| Adumuje | 271109 |
| Agbenema | 271109 |
| Agula | 271109 |
| Ajango | 271109 |
| Ajegwu | 271109 |
| Ajo | 271109 |
| Akunuba | 271109 |
| Allo | 271109 |
| Arokpa | 271109 |
| Ataneguma | 271109 |
| Egbala | 271109 |
| Egonicha | 271109 |
| Emicheje | 271109 |
| Eyele | 271109 |
| Eyele II | 271109 |
| Ichapia | 271109 |
| Itobe | 271109 |
| Ofegede | 271109 |
| Ofoyi | 271109 |
| Ofoke | 271109 |
| Ogboyaga | 271109 |
| Ojimaji | 271109 |
| Ojoma | 271109 |
| Okogba | 271109 |
| Okokenyi | 271109 |
| Olokudu | 271109 |
| Opitechia | 271109 |
| Otebu | 271109 |
| Ubewo | 271109 |
| Ugbedu | 271109 |
| Ukpo | 271109 |
| Utagidi | 271109 |
Conclusion on the zip code of Ofu LGA Kogi State and further reading:
Postal code as shown above, can only be used to finalize address verification of a person. It is very important to know the zip or postal code of village or district in which you live as a claimed citizen of a particular village.
The Zip code of your residential address is very important to know if you want to receive a letter from somebody through post office. Or if someone wants to meet you from some where thus, he/she will use your postal code address to locate you.
Some registration forms of an application in Nigeria mostly require one's postal code so as to know the local government and State that an applicant is.
If you know we have helped you toknow the postal codes in Itobe, Ofu Kogi State, please share it with your friends and like our facebook page for more important updates.
Read this also: five (5) things which Kogi State University (KSU) students do which seem to be foolish.
If you have any question regarding to this article that you may want to ask, please feel free to drop it in the comment section.