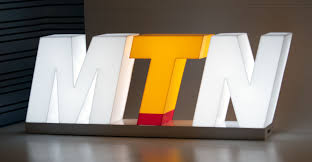 MTN WiFI router is a device used to connect its internet with different internet enabled devices such as smartphone, laptop, computer, etc. Do you want to buy MTN WiFI router in Nigeria? If yes, then we're going to discuss the price of MTN WiFI router device and how to buy or order it online in Nigeria.
After buying your WiFi router, the next thing you should do is just subscribe for router data plan on it. In this post, we promise to show you everything.
MTN is the Nigeria's most biggest telecommunication company that has been providing networking services to many Nigerians and some other African's countries like Ghana, Kenya, Zambia, etc.
As a businessman, for example, a Cafe owner who has different devices that use internet at the same time, it is very recommended to regularly introduce the use of WiFi router to provide network to all of them to prevent you from subscribing data plan for each of your devices individually.
It's not a news that after Airtel router device, the other router device that can be competed in terms of fast WiFi network provision, MTN MiFi is the one.
For more information, let's start discussing.
Price of MTN wifi router device in Nigeria
With MTN wifi router device, experience the full potential of a connected home with a powerful, high-speed mifi. Home Wi-Fi routers are available at any MTN store as a once-off purchase to use with a SIM-only contract.
Order it online on Jumia at www.jumia.ng or visit Konga website at www.konga.com. You can also visit www.olist.ng or www.jiji.ng and purchase it online.
By visiting many ecommerce websites for purchasing MTN MiFi router, they must have the best one which is "4G LTE router that supports all networks".
MTN ZTE mobile wi-fi is a 4G LTE pocket size mobile internet hotspot router that enables you to securely connect up to 32 wifi devices at a go. It is compact, durable and can supports all networks except spectranet & swift networks.
The MTN WiFi router also supports NTEL 4G; Airtel 4G and 3G, MTN 4G & 3G, Glo 4G & 3G, 9mobile 4G & 3G. Most interestingly, user can connect it with more that 32 devices at once.
Order it on Jumia at www.jumia.ng or visit any nearest MTN store for more information.
Similarly, you can buy ZTE MTN 4G Router with 120GB data SIM for all networks on Konga website at www.konga.com at a cost of 45, 000 Naira.
Some cool features about this device are:
Support LTE FDD/LTE TDD/UMTS/GSM networks
It Supports Ntel4G, Airtel4G & 3G,Swift4G, Glo4G & 3G, Smile4G, MTN4G & 3G, 9Mobile4G & 3G, and Spectranet 4G.
Chipset: Qualcomm MDM9230 and Qualcomm WTR3925
Connects up to 64 wireless devices simultaneously
In-built 3,000mAh battery that offers up to 5 hours of use without AC power
LTE TDD DL/UL 220+/10+Mbps
Supports up to 300mpbs download speed and 50mbps upload speed
WiFi Protocol: 802.11b/g/n/ac, 2.4GHz and 5GHz
Support VoLTE Call in high quality.
For more and how to order it on Konga, please visit Konga website at www.konga.com.
Conclusion
Please share this article with your friends and remember to subscribe to our newsletter for more important updates and information if you know that it's helped you know the price of MTN WiFi router device and how you can purchase it online or offline in Nigeria with stress free.
Read these also: