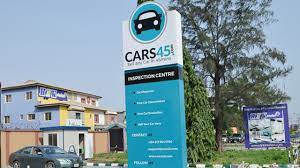 Cars45 is one of the biggest and most famous Nigerian new and used car dealer of any type. They sell any brand of car at an affordable price. If you are having an automotive experience, you can easily become interested to work with them. Hence, in this post, I am going to discuss with you latest vacancies and recruitments at Cars45 company with their requirements and how you can apply.
Being an automotive company, it's not a necessity for all employees at Cars45 to know how to drive. Car45 is looking for a very skilled and interested job seekers to work with them to lighten the light of their brand and famous thereby leading to sales and profit.
No bad, you can be an experienced graphics designer and apply for an employment at Car45. The things behind their recruitment is that they really want to know what you are to introduce into their company.
Read these also
Let's start looking at the top latest vacancies at Car45 and how you can apply for any of them in 2022.
Latest job vacancies on Cars45 and their recruitments
If you would like to partner with a business that is a leading automobile and technology company in Nigeria, Cars45 is your best option. They are responding faster to changing customer requirements, focusing on the things that matter the most, energizing their people, eliminating waste, and reducing bureaucracy.
Cars45 is currently seeking young and vibrant individuals to apply for their various job opportunities.
Feel you have what it takes?. If yes, please apply by filling the form below.
Presently, at Car45, the latest vacancies are two types. One being Graphic Designer and secondly the other one is Social Media Associate.
Graphic Designer/Social Media Associate
To be eligible to apply for any vacancy on Cars45, you must be a graduate, must have completed NYSC program, must have experiences in more than two or more years about the job which you want to apply for and must be resided or be relocated to Lagos.
The recruitment application closing date is not yet specified. Click here to access the application form. While filling the application form, ensure you correctly enter all of your details and remember to choose the job position which you are eligible for.
Another three latest Cars45 recruitments and vacancies are the position of Inspection Officer, Sales Officer and Telesales Agent.
To be eligible to apply for any of these three job positions at Cars45, applicant must live in Lagos, Abuja, Port-Harcourt, Asaba, Onitsha, Kaduna, Ibadan, Owerri, Uyo or Benin.
Requirements are, applicant must have:
First degree or equivalent in a relevant discipline.
1-3 years of experience in Telemarketing/Telesales.
Knowledge of Automobile products.
Knowledge of consumer behavior.
Interested candidates must have relevant experience in sales.
How to apply?
All interested and qualified applicants, should please click here and apply it online.
Conclusion
If you know that This article has helped you know latest Cars45 recruitments with their requirements, application closing date and how to apply, please share it with your friends and remember to subscribe to our newsletter for more important updates.
Read these also: