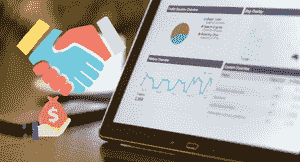 Do you have a website or a large number of followers on your social media handles? You can turn them into a source of money by joining an affiliate program and letting them buy something they need using your affiliate link.
Today, we shall show you the top best affiliate programs and how you can join them in Nigeria in 2022.
But note that to succeed in affiliate marketing, first you must know your audience's strengths. For example, if it is through news and gossiping you got them, you couldn't sell a car or estate to them.
Affiliate marketing is the best way to make money online in Nigeria. And in today's article, we shall discuss with you the top best affiliate programs in Nigeria that you can join.
The fastest ways to build an audience are through blog posts, YouTube channels, and social media, e.g, Instagram, Facebook, LinkedIn, etc.
Before you start promoting other companies products or services to your audiences as an affiliate marketer, you need to sacrifice what you offer to free of charge for some years (like two to four years).
Help people in such a way they wouldn't forget. Let people know that you are an expert in what you do.
For example, if you want to become an affiliate marketer of a graphic design company, to succeed in it, open a website/blog, or social media handle like WhatsApp, Facebook, Instagram, Twitter, etc. Then teach people about graphic design free of charge.
If you do this free service for some years and have gotten a few trusted students, then you can join the affiliate program of a company that sells computers, graphic design software, printer, etc.
Now, let's start to discuss what an affiliate program is and the top best-trusted companies you can reliably join their affiliate.
What is an affiliate program?
An affiliate program is a process of promoting other companies products or services to your audiences which when they buy or use will get you some commission.
Sometimes, affiliate marketing doesn't depend on page views, but rather on sales.
Hence, you are only paid only when someone has completely bought it.
Read this also: how to become a successful digital marketer in Nigeria this year.
Is the affiliate program worth it in Nigeria this year?
Yes. Affiliate marketing is worth it this year in Nigeria and any other country in the world because many existing companies need people who promote their products or services on an affiliate program basis.
Besides that, the trend of digital marketing in Nigeria is not getting dropped, but rather it is going higher when compared to the previous year.
The best thing about affiliate marketing in Nigeria is that it is what everyone can learn without paying anybody a fee.
To become a successful affiliate marketer, first, you need to know how digital marketing and copywriting work because they would serve as your tools or devices.
The study of digital marketing helps you know how to carry out digital marketing stuff such as creating and managing social media profiles, how to run advertisements that brings result, etc.
While copywriting helps you know how to produce better copies that please people to buy or use your products or services.
However, if you don't have time to go through the stresses of learning those skills, you can still become an affiliate marketer by hiring other people to help you do the business.
There is money and opportunity in the business of affiliate marketing.
Some companies pay a 10% commission to their affiliate marketer after the successful sales of the products or services. You may think that this 10% is too small right? Don't look at the business that way.
For instance, if you are in an affiliate program of estate management or a car dealership and you are getting paid 10% whenever you sell a product, that is the biggest opportunity.
Because, in estate and car, they can be a house of N10 million Naira, a car of N20, million, etc.
Now, let's assume that you can sell five houses in months, and calculate how much they would pay you in that month.
Let's look at the name of the top best different companies in Nigeria and how you can join their affiliate programs this 2022.
Please note that the companies that we are going to list and explain below are very reputable (famous).
Also please remember to review their terms and condition before you join them to prevent the saying "had it been I know".
Top best companies in Nigeria to join their affiliate programs
E-commerce website affiliate program

Amazon Affiliate Marketing
Konga Affiliate Program
Jumia affiliate program

Travel affiliate program

Travelstart Affiliate Marketing
Wakanow Affiliate

Web design affiliate program

Fivver.com affiliate
Upwork.com affiliate
Freelance.com affiliate

Betting/gambling affiliate program

Bet9ja Affiliate Marketing
1XBet Affiliate
NairaBet affiliate

Finance affiliate program

PiggyVest affiliate
Cowrywise affiliate
Klasha affiliate
Kuda affiliate

Education affiliate program

JUPEB affiliate
IJMB affiliate

Web hosting affiliate program

Qservers affiliate
Whogohost affiliate
DomainKing affiliate

And many more affiliate programs.
1. E-commerce website affiliate program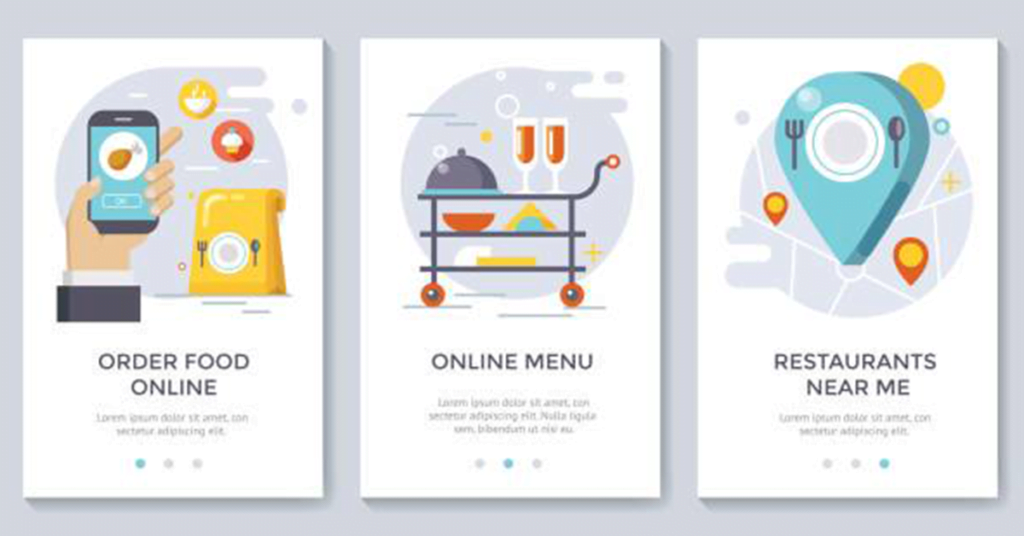 If the niche of your website is product reviews like gadgets, tv, and others, then your website is best suited for earning an affiliate commission when you join an e-commerce website.
You can join an affiliate program of a company that is not based in Nigeria. This is very ideal if you know that your audiences are not from Nigeria because if you say you should join a Nigerian-based e-commerce website's affiliate program, your visitors may not be able to buy something.
The top best e-commerce programs that you can join are Amazon, Jumia, Konga, etc. To find their affiliate program, search them on Google, for example, "Amazon affiliate program registration link".
Oluboba, the Nigerian digital marketer and founder of oluboba.com, shares that a Jumia affiliate has been helping him since he was an undergraduate. Hence, he highly recommended every aspiring affiliate marketer in Nigeria to first sign up for a Jumia affiliate.
He also said that Jumia pays their affiliate marketer as low as N2, 500. Read it below "Jumia pays at the minimum of N2500 and does so via bank transfer in the first week of the following month. This means they pay your January earnings in the first week of February".
Read these also:
1. How to become a blogger in Nigeria (step by step).
2. Top cheapest domain name and hosting registration companies in Nigeria.
3. Tips on how to find best company that develop website in Nigeria.
4. Top best plugins for WordPress website or blog 2022.
5. Top Best Computer Training Schools in Abuja this 2022.
2. Travel affiliate program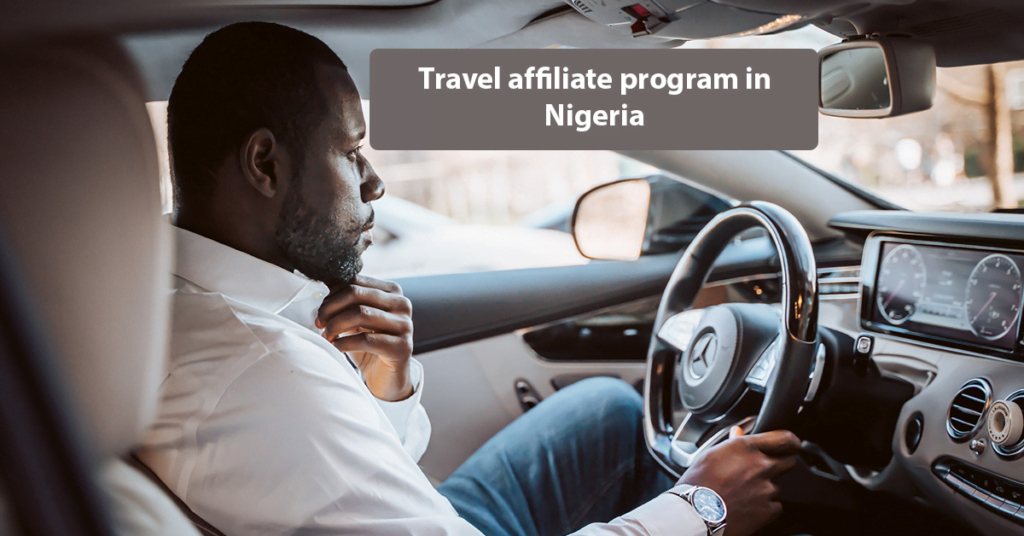 Another popular niche found everywhere on the internet these days is travel websites. Hence, if your website/blog is classified as a travel niche (you regularly post about travel), then here are the best companies to join their affiliate program.
Travelstart Affiliate program.
Wakanow Affiliate program.
Travelstart Affiliate program
Travelstart is an online travel company founded on two primary principles; simplicity and the best price.
They are your one-stop online travel shop. Forget trawling the web for the latest flight specials. They bring you the best international and domestic flights from all your favorite airlines.
Book your hotel stay at properties on every continent. and select car hires from top car rental companies. For all your travel needs, go with the best and we'll take care of the rest.
Travelstart was founded in 1999 and today operates in several countries.
If your travel website is professionally developed and designed and also SEO- optimized (i.e, loads faster, rank higher on a search engine, and attract a large number of page views), then you can make at least N400,000 a month with Travelstart as their affiliate marketer.
Wakanow Affiliate program
Another one of the top best affiliate programs in Nigeria to join this 2022 if your website/blog or your audiences are interested in traveling is the Wakanow affiliate program.
Wakanow is Africa's leading, full-service online travel company that provides easy and affordable travel services. They provide their customers with a one-stop booking portal for Affordable Flights, Hotels, Visa Assistance, Holiday Packages, Airport Transfers, a Prepaid Travel Card, a Loyalty program, and much more.
Their website (portal) gives customers the power of choice from a broad selection of top travel deals, and the ability to research, plan and book their domestic and international travel from the comfort of their homes and everywhere they are.
They also have an interactive Call Centre and physical travel centers numbering 32 and counting across Nigeria, with a dedicated travel center strategically located at international airports for customers' convenience.
Wakanow is a global travel company. They have offices in Ghana, Dubai, the UK, and Kenya with aggressive plans to expand into several African countries and the rest of the world. Our strategic relationships with Travel Partners ensure we offer the best travel deals to our customers, every time.
Join the Wakanow affiliate program by clicking here.
3. Web design affiliate program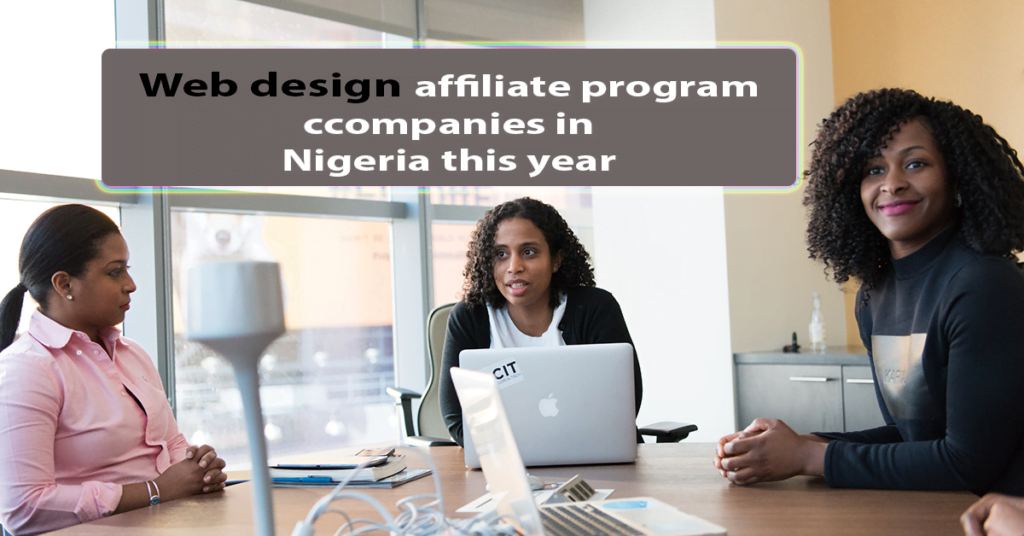 Fivver.com affiliate
Upwork.com affiliate
Freelance.com affiliate
Fivver.com affiliate
Fiverr is an Israeli online marketplace for freelance services. It serves to allow listing and applying for small one-off jobs, or gigs, online. Jobs listed on the platform are diverse and range from "get a well-designed business card" to "help with HTML, JavaScript, CSS, and jQuery.
As their affiliate marketer, you will be issued a unique link that you can share with your audiences on your website/blog or on your social media handles. You will get paid anytime people click through your link and hire any of their freelancers.
Their freelancers are skilled in any area of ICT services in the world. You can live in Nigeria and hire a freelancer to do something for you. For example, if you don't know how to edit a video, you can hire someone from the Fivver website to do it for you.
Join the Fiverr affiliate program by clicking here.
Upwork.com affiliate
Upwork.com is another Fivver alternative. It is an American freelancing company headquartered in Santa Clara and San Francisco, California.
If your website or blog is all about ICT, then you have to join the Upwork.com affiliate program. Your country and that of your audiences don't matter.
To join their affiliate program, click here and click the "sign up" tab at the top of the page. Then enter your personal details and company detail and follow the prompts to complete your Upwork affiliate program registration.
Freelancer.com affiliate
Freelance is another ICT company that is specialized in creating ICT tools or services like web design, graphic design, logo design, etc. for people anywhere in the world. Their talented team of recruiters can help you find the best freelancer for the job and their technical co-pilots can even manage the project for you.
The Freelancer Affiliate Program ("Affiliate Program") allows you to receive a payment from Freelancer ("Bonus") into your Account for referring a new user ("Referred User") to Freelancer. To participate in the Affiliate Program, you must comply with all of these requirements and have an Account that is in good standing.
For more, read from their website.
4. Betting/gambling affiliate program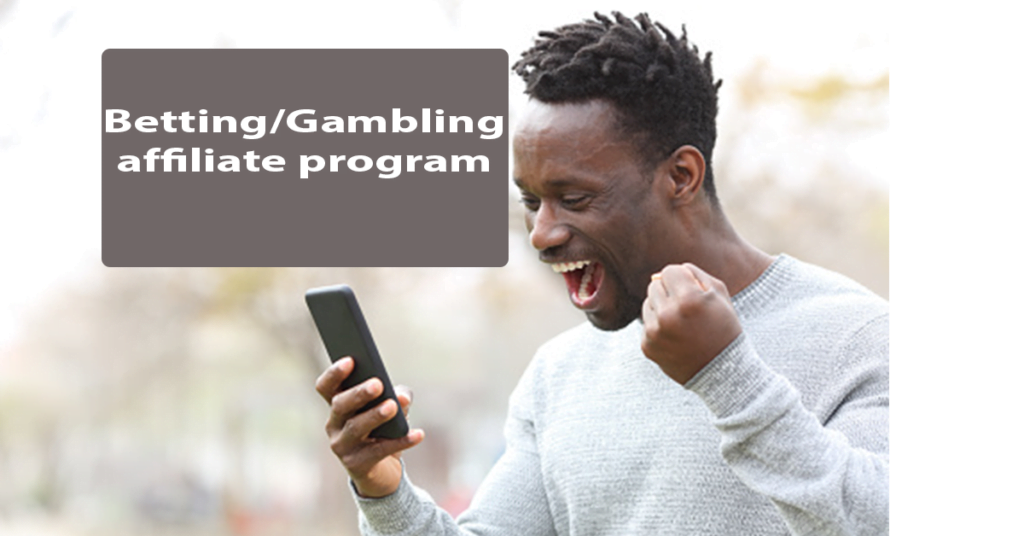 Betting and gambling are one of the things in which many Nigerians are involved presently. There are many best betting companies where you can join their affiliate programs in Nigeria. Confused about the top best-betting companies' affiliate programs to join in Nigeria? Continue reading.
Once a person clicks your link and registers an account on their website, their data will be assigned to your ID, hence, you will get paid once they lose a betting within one year from the day they opened an account.
Here are the top three best betting/gambling affiliate programs in Nigeria to join this 2022
Bet9ja Affiliate program.
1XBet Affiliate program.
NairaBet affiliate program.
5. Finance affiliate program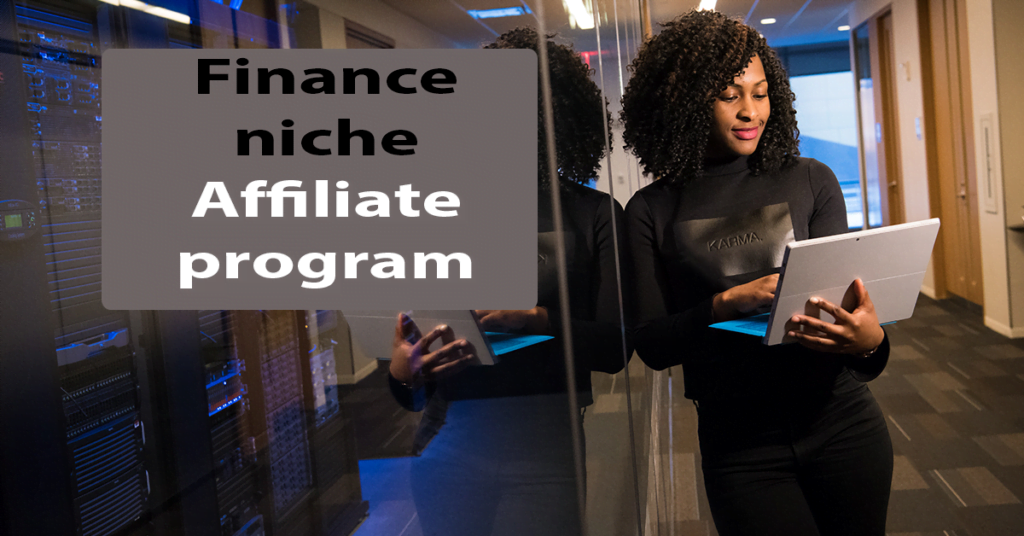 Are you a financial expert and have a large number of audiences? If you want to join an affiliate program that your audiences must love, then consider joining any of the Nigerian financial companies below.
Their aim is the help one save money for budgeting, transact money from Nigeria to the United States without stress (for example, Klasha), etc.
PiggyVest affiliate
Cowrywise affiliate
Klasha affiliate
Kuda affiliate
To join, simply search on the internet, for example, "PiggyVest affiliate program", "Kuda affiliate program", etc.
6. Education affiliate program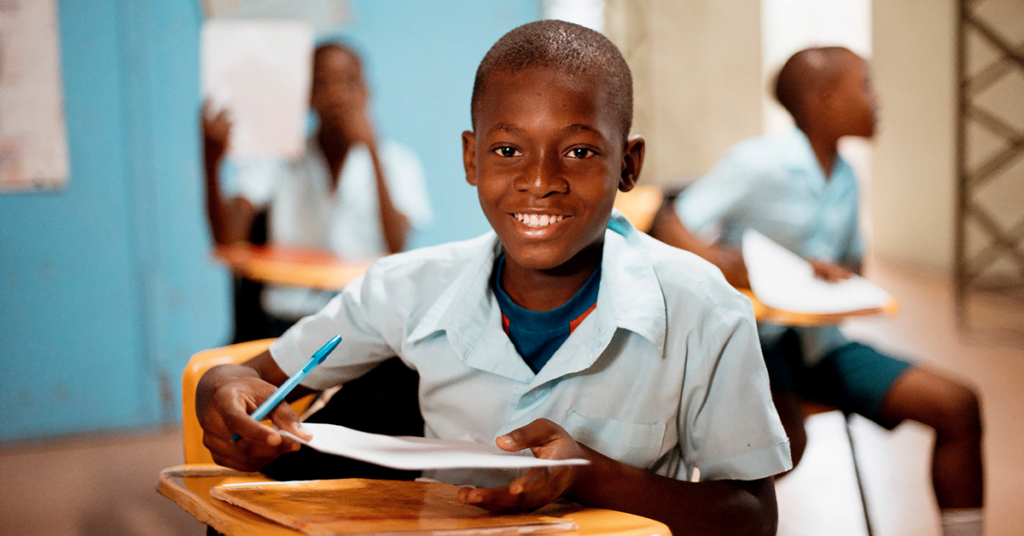 Another way to earn extra income from your website or blog is by promoting educational advertisements to your audiences. This is easily achievable if your niche is an educational consultant.
Hence, you can join JUPEB or IJMB affiliate program. Both of them pay you N10, 000 per person you refer to them. For more information, visit their website at https://jupeb.edu.ng/ and https://ijmbe.org/ and continue your affiliate program registration with them.
7. Web hosting affiliate program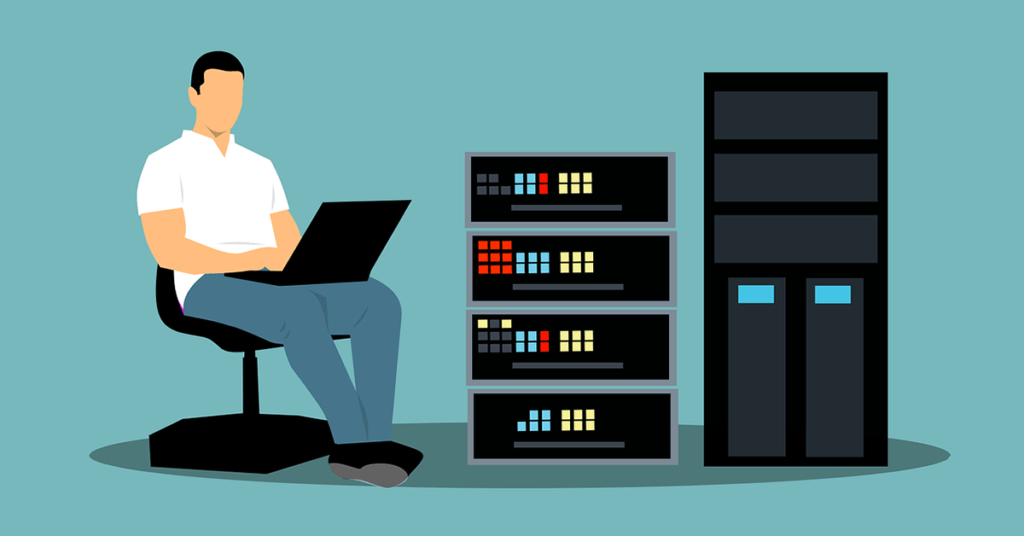 If your website is filled with web hosting articles, that means your audiences must be entered to choose the best hosting for their website.
Once you have built a few audiences (i.e when your website has started gaining 1, 000 plus pageviews per day, then find a web hosting and domain name registrar to sign up for their affiliate program.
Then paste your given unique link across your website in order to make your readers click on it. We have made research about the top best web hosting registrars in Nigeria and their affiliate program is very friendly. They are:
Qservers affiliate.
Whogohost affiliate.
DomainKing affiliate.
If you know that this article has helped you know the top best affiliate programs to join this 2022 in Nigeria, then please share it with your friends and remember to like our Facebook page or subscribe to our newsletter for more important updates. Thank you.