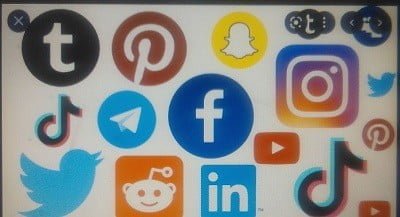 Social media platforms have connected human beings in all over the world together. Every year and day, there are an increasing numbers of people signing up their self in order to use social media. In this article, we will list and explain to you the top 30 best social media platforms in the world and their founders or CEOs.
Back then in 2010, the numbers of users of all social media platforms weren't even a billion, but now, the numbers have exceeded more than 2 billion within just five years.
In 2019, the numbers of people that signed up on all social media platforms were around 2.77 billion. And, with smartphones and internet connectivity becoming cheaper and easier to access, we should expect to see these numbers grow even higher.
In 2021, more than 3 billion people are using social media. In fact, the revenues of social media company has also reflected the rising popularity.
For example, Facebook is an American online social media and social networking company owned by Meta Platforms.
Facebook was founded in 2004 by Mark Zuckerberg with fellow Harvard College students and roommates; Eduardo Saverin, Andrew McCollum, Dustin Moskovitz, and Chris Hughes.
If we tell you the current revenue or earning of Facebook for now, you may not believe.
Below in this article are the of top 30 best social media platforms in the world and their CEOs or founders.
Read Idaho state Zip codes for all cities and places (location by location)
Top 30 best social media platforms in the world and their founders or CEOs
The top 30 best social media platforms in the world and their founders or CEOs are listed and explained below step by step:
Facebook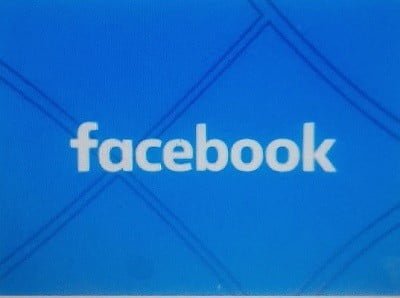 Facebook is currently the largest social media company in the world. With 2.6 billion monthly active users as of 2020, it's safe to say that nearly every social media user is on Facebook.
Being the largest and highly populated grown audiences, Facebook is an excellent platform for brands to market their products to a huge audiences.
As you may know, Facebook users can share text posts, links, images, and videos with their friends on Facebook. They can follow famous people and pages and react to people's posts on the platform.
Brands or new small businesses can also promote their products using paid ads on Facebook to gain audiences and customers.
Founder and year of establishment
Facebook was founded in 2004 by Mark Zuckerberg with his fellow Harvard College students and roommates: Eduardo Saverin, Andrew McCollum, Dustin Moskovitz, and Chris Hughes.
It can be accessed from devices with Internet connectivity, such as personal computers, tablets and smartphones.
After registering for a Facebook platform, users can create a profile revealing information about themselves. They can post text, photos and multimedia which are shared with any other users who have agreed to be their "friend" or, with different privacy settings, publicly.
In conclusion, Facebook is widely known as one of top 30 best social media platforms in the world and its CEO is Mark Zuckerberg while its founders are:
Eduardo Saverin
Andrew McCollum
Dustin Moskovitz, and
Chris Hughes
Instagram
Instagram is another one of the fastest-growing social networking companies in the world for now mostly used in mobile device.
While it is mostly app-based, users can also access their feed through the website version. In June 2018, it finally reached 1 billion monthly active users.
Instagram is a highly visual platform, where users share videos and images. You can also use Instagram Stories and Live features. It is very popular among the younger generations.
According to Statista, a trustworthy and objective data partner that helps you keep an overview and turn data into information and insights, 32% of users of Instagram are aged between 18 and 24 and 33% are aged between 25 and 34.
Founder and year of establishment
Instagram is an American photo and video sharing social networking service founded by Kevin Systrom and Mike Krieger in 2010.
In April 2012, Facebook Inc. acquired Instagram for approximately US$1 billion in cash and stock.
Instagram is one of the top 30 best social media platforms which many people use in the world and its founders are Kevin Systrom and Mike Krieger.
Twitter
Twitter is a platform that lets users stay on top of trending topics and engage in relevant conversations.
In 2019,Twitter had over 330 million monthly active users, according to Statista. While it doesn't have as many users as other top social media sites, it has a highly engaged user base.
Twitter users send out at least 500 million tweets per day on average, according to the statistics.
Founders and year of establishment
Twitter as one of the top 30 best and most used social media platforms in the world, its CEO is Jack Dorsey while its founders are Noah Glass, Biz Stone, and Evan Williams and it was founded in March 2006 and launched in July 2006.
In 2012, more than 100 million users posted 340 million tweets a day, and the service handled an average of 1.6 billion search queries per day. In 2013, it was one of the ten most-visited websites and has been described as "the SMS of the Internet".
Twitter is called the 'SMS of the Internet' because it is a social networking platform that enables its users to send short messages of up to 140 characters.
Tumblr
Tumblr is another leading social media site. Users can join communities and participate in cultural dialogues to expand their ideas. It's one of the top 30 social media platforms for self-expression and is very popular among teens and fandoms.
Tumblr is always stylized as tumblr and it is pronounced as "tumbler") is a microblogging and social networking platform based in Ameria. It was founded by David Karp in 2007 and currently owned by Automattic.
The service allows users to post multimedia and other content to a short-form blog. Users can follow other users' blogs. Bloggers can also make their blogs private. For bloggers, many of the website's features are accessed from a "dashboard" interface.
As of July 2021, Tumblr hosts more than 529 million blogs and in February 2021, there were a total of 321 million unique visitors to the website.
LinkedIn
Since December 2016, LinkedIn has been a wholly owned subsidiary of Microsoft. As of September 2021, LinkedIn has 774+ million registered members from over 200 countries and territories.
One of the most important things about LinkedIn is that it allows members (both workers and employers) to create profiles and "connect" with each other in an online social network which may represent real-world professional relationships.
Members of LinkedIn can invite anyone (whether an existing member or not) to become a "connection".
LinkedIn can also be used to organize offline events, join groups, write articles, publish job postings, post photos and videos and lots more.
This platform, LinkedIn was founded in December 2002 by Reid Hoffman and the founding team members from PayPal and Socialnet.com.
Being one of the most popular social media platforms in the world, the co-founders and and founder of LinkedIn are:
Reid Hoffman
Allen Blue
Eric Ly
Jean-Luc Vaillant
Lee Hower
Konstantin Guericke
Stephen Beitzel
David Eves
Ian McNish
Yan Pujante and
Chris Saccheri.
WhatsApp
WhatsApp or WhatsApp Messenger, is a freeware, cross-platform centralized instant messaging (IM) and voice-over-IP (VoIP) service owned by Meta Platforms based in America.
It allows users to send instant text messages and voice messages, make voice and video calls, and share images, documents, user locations, and other content.
In addition, WhatsApp's client application runs smoothly on mobile devices but can also be accessible from desktop computers as long as the user's mobile device remains connected to the Internet while they use the desktop app.
WhatsApp as a social platform, it requires a cellular mobile telephone number to sign up.
In January 2018, WhatsApp released a standalone business app targeted at small business owners, called WhatsApp Business which was founded in order to allow companies to easily communicate with customers who use the standard WhatsApp client.
The client application was created by WhatsApp Inc. of Mountain View, California and was now acquired by Facebook in February 2014 for approximately US$19.3 billion.
WhatsApp had become the world's most popular messaging application in 2015 and had over 2 billion users worldwide as of February 2020.
It has become the primary means of internet communication in multiple locations, including Latin America, the Indian subcontinent, and large parts of Europe and Africa.
Founders and establishment year
WhatsApp is one of the top 30 social media platforms in the world and its founders are: Brian Acton and Jan Koum, both a former employees of Yahoo!.
In conclusion, Brian Acton and Jan Koum founded WhatsApp in 2009 after they left their job at Yahoo to travel some parts of the world.
Snapchat
Snapchat is another highly visual social media platform that's popular among the younger generation.
Users can send Snapchat to each other and update 24-hour Statuses just like on WhatsApp and Instagram.
According to Statisca in 2020, Snapchat had over 229 million daily active users who are highly active on the platform.
Snapchat is a multimedia instant messaging app and service based in America. One of the most important features of Snapchat is that pictures and messages are usually only available for a short time before they become inaccessible to their recipients.
The app has evolved from originally focusing on person-to-person photo sharing to presently featuring users' "Stories" of 24 hours of chronological content, along with "Discover," letting brands show ad-supported short-form content.
It also allows users to keep photos in the "my eyes only" which lets them keep their photos in a password-protected space. It has also reportedly incorporated limited use of end-to-end encryption, with plans to broaden its use in the future.
Founders and establishment year
Snapchat was created on July 8, 2011 by an an alumni of Stanford University. Now, the founders of Snapchat which is now one of the top best social media platforms in the world are:
Evan Spiegel
Bobby Murphy and
Reggie Brown
Snapchat has become known for representing a new, mobile-first direction for social media, and places significant emphasis on users interacting with virtual stickers and augmented reality objects.
As of July 2021, Snapchat had 293 million daily active users, a 23% growth over a year. Meanwhile, on average, more than four billion Snaps are sent each day.
Snapchat is popular among the younger generations, particularly those below the age of 16, leading to many privacy concerns for parents.
Pinterest
Pinterest is an image sharing and social media platform based in San Francisco and it was designed to enable saving and discovery of information or ideas on the internet using images, and on a smaller scale, animated GIFs and videos in the form of pinboards.
Established on December 2009, the founders are Ben Silbermann, Paul Sciarra, and Evan Sharp. Pinterest had over 478 million global monthly active users as of March 2021.
In 2020, Pinterest reported an advertising revenue of $1.7 billion, an increase of 48% from 2019. On March 3, 2021, Pinterest announced "Pinterest Premiere", a video ads product "which will appear in people's feeds, targeted to their interests and other characteristics."
Later in April, chief financial officer at Pinterest, Todd Morgenfeld announced plans to spend more money on marketing in order to offset a potential slowdown in activity as the United States economy reopens, as more people are receiving COVID-19 vaccinations.
On March 23rd, 2012, Pinterest unveiled updated terms of service that eliminated the policy which gave it the right to sell its users' content.
And on August 10, 2012, it altered their policy so that a request or an invitation was no longer required to join the site. On October 2012, Pinterest launched business accounts allowing businesses to either convert their existing personal accounts into business accounts or start from scratch.
Hence, Pinterest is one of the top 30 best social media platforms and it was founded by Ben Silbermann and two co-founders; Paul Sciarra and Evan Sharp.
Reddit
Reddit is an American social news aggregation, web content rating, and discussion website.
All registered members of Reddit can submit content to the site such as links, text posts, images, and videos, which are then voted up or down by other members.
Posts on Reddit are organized by subject into user-created boards called "communities" or "subreddits", which cover a variety of topics such as news, politics, religion, science, movies, video games, music, books, sports, fitness, cooking, pets, and image-sharing.
Submissions with more upvotes appear towards the top of their subreddit and, if they receive enough upvotes, ultimately on the site's front page.
Although there are strict rules prohibiting harassment, it still occurs, and Reddit administrators moderate the communities and close or restrict them on occasion.
Meanwhile, moderation is also conducted by community-specific moderators, who are not considered Reddit employees.
In September 2021, Reddit ranks as the 19th-most-visited website in the world and 7th most-visited website in the U.S., according to Alexa Internet.
About 42-49.3% of user base of Reddit comes from the United States, followed by the United Kingdom at 7.9-8.2% and Canada at 5.2-7.8%.
In addition, 22 percent of U.S. adults aged 18 to 29 years, and 14 percent of U.S. adults aged 30 to 49 years, regularly use Reddit.
Reddit as one of the top 30 best and most used social media platforms in the world, it was founded in 2005 by three different founders who were a University of Virginia roommates and their name names were listed below:
Steve Huffman (co-founder and CEO)
Alexis Ohanian
Aaron Swartz
YouTube
YouTube is the largest video-sharing social media site in the world. It lets users upload videos on the platform, view videos from other users, and interact with them. In 2019, it had an average of 2 billion monthly active users. YouTube users spend an average of 40 minutes watching videos on the platform.
In October 2006, YouTube was bought by Google for $1.65 billion. Google's ownership of YouTube has also changed its business model.
As a matter of fact, YouTube doesn't generate revenue from advertisements for Google alone. YouTube now offers paid content such as movies and exclusive content.
YouTube and approved creators participate in Google's AdSense program, which generates more revenue for both parties. It has since evolved from a small video streaming platform to a large service with reported revenues of $19.8 billion in 2020.
YouTube is an online video sharing and social media platform which was presently owned by Google. It was launched in February 2005 by Steve Chen, Chad Hurley, and Jawed Karim.
Being the top 30 best and most used social media platforms in the world, YouTube was founded by three founders while they were all early employees of PayPal, which made them enriched after the company was bought by eBay.
Steve Chen
Chad Hurley and
Jawed Karim
Chad Hurley studied Design at Indiana University of Pennsylvania while Chen and Karim studied computer science together at the University of Illinois at Urbana–Champaign.
YouTube is the second most visited website in the world with more than one billion monthly users who collectively watch more than one billion hours of videos each day.
As of May 2019, videos were being uploaded at a rate of more than 500 hours of content per minute.
Likee
Likee is a short video creation and sharing app which is available for iOS and Android operating systems.
It is owned by Singaporean tech firm BIGO Technology whose parent company is JOYY Inc, a Chinese firm listed on NASDAQ.
The founder of Likee is an entrepreneur from Singapore, Jason Hu who had previously worked for JOYY.
The app's capabilities include visual effects, including 4D Magic and Dynamic Stickers, as well as video shooting and editing.
Likee was originally known as LIKE until mid-2019, when it was rebranded and redesigned.
As of the second quarter of 2019, Likee's mobile monthly active users had reached 80.7 million.
As one of the best social media platforms, the Indian political party Aam Aadmi Party had on 25 September 2019 created an official account on Likee.
Very importantly, on 30 September 2019, a parental controls feature was introduced on Likee to allowing parents and guardians of Likee users to remotely control or restrict access to the app's content.
In 2017, Likee was rated as one of Google Play's Best Entertainment Applications.
As with other video apps, Likee is condemned by the international community for privacy and inappropriate content. People say it could expose children to sexual predators.
Hence, the 'Enable Parental Controls' feature on Likee allows parents and guardians to control or restrict young users' access to some contents in Likee.
In June 2020, the Government of India banned Likee along with 58 other apps that were ultimately owned by Chinese companies, citing data and privacy issues, and added that it was a threat to the sovereignty and security of the country.
As a matter of fact, border tensions in 2020 between India and China and subsequent deterioration of relations instigated the ban.
Read this also top thirty advantages and ten disadvantages of social media platforms
TikTok
TikTok is a video-focused social networking service owned by Chinese company ByteDance. It hosts a variety of short-form user videos, from genres like dance, comedy, and education, with durations from 15 seconds to three minutes.
TikTok is an international version of Douyin, which was originally released in the Chinese market in September 2016.
It was launched in 2017 for iOS and Android in most markets outside of mainland China. However, it became available worldwide only after merging with another Chinese social media service, Musical.ly on 2 August 2018.
TikTok and Douyin have almost the same user interface but no access to each other's content. Their servers are each based in the market where the respective app is available.
The two products are similar, but features are not identical. Douyin includes an in-video search feature that can search by people's faces for more videos of them and other features such as buying, booking hotels and making geo-tagged reviews.
Since TikTok was launched in 2016, it has rapidly gained popularity in East Asia, South Asia, Southeast Asia, the United States, Turkey, Russia and other parts of the world.
As of October 2020, TikTok surpassed over 2 billion mobile downloads worldwide.
Even Morning Consult ranked TikTok as the third fastest growing brand of 2020, after only Zoom and Peacock.
See this also list of all social media platforms in the world and their founding year
Triller
Triller is an American video-sharing social networking service. The service allows users to create and share short-form videos, including videos set to, or automatically synchronized to music using artificial intelligence technology.
It was released for iOS and Android device in 2015 and initially operated as a video editing app before adding social networking features.
In mid-2020, the app gained prominence in India and the United States as a competitor to the similar Chinese-owned app TikTok, after the service was banned in India, and faced the threat of a ban in the U.S. Triller later expanded into sports promotion, distributing pay-per-view boxing events between Mike Tyson and Roy Jones Jr. and Jake Paul and Ben Askren, both incorporating appearances by internet, sports, music, and entertainment personalities.
Triller was launched in 2015 by co-founders David Leiberman and Sammy Rubin. The app was originally positioned as a video editor, using artificial intelligence to automatically edit distinct clips into music videos.
They later launched Triller Famous, a page within the app that featured curated selections of user videos.
In 2016, the app was converted into a social networking service by allowing users to follow each other and share their videos publicly.
In 2019, Ryan Kavanaugh's Proxima Media made a majority investment. Triller is proudly headquartered in Los Angeles, California and Mike Lu is currently its President and CEO.
On June 29, 2020, Government of India banned TikTok, among other apps stating that they were "prejudicial to [the] sovereignty and integrity" of India.
Conclusion
If you know that this article has helped you know the top 30 best and most used or visited social media platforms in the world and their CEOs or founders and co-founders, please share it with your friends.
For getting related content updates from us, consider clicking here and subscribe to our newsletter.
Read this also: list of all 50 states in USA and their ZIP codes.