When it comes to organizing your website content, there is no golden standard or rule. You can use categories to organize product listings, blog posts, etc. on a page. Happily, with the help of a Content Management System (CMS) like WordPress, you can seamlessly add categories and tags to your website content while creating it. You may see our guides on WordPress to learn how to use it to create a website.
Today, I will share with you how categories and tags help your website content to quickly crawl and index. If your website is an e-commerce specialized in selling shirts, you may have category pages such as men's shirts, and women's shoes, and also tag pages such as white shirts, black jeans, etc.
Content is king. With content, you can communicate with people, and tell them the benefits of your products or services and a lot more. You may see our expert guide on how to write a post on a WordPress website/blog for the first time.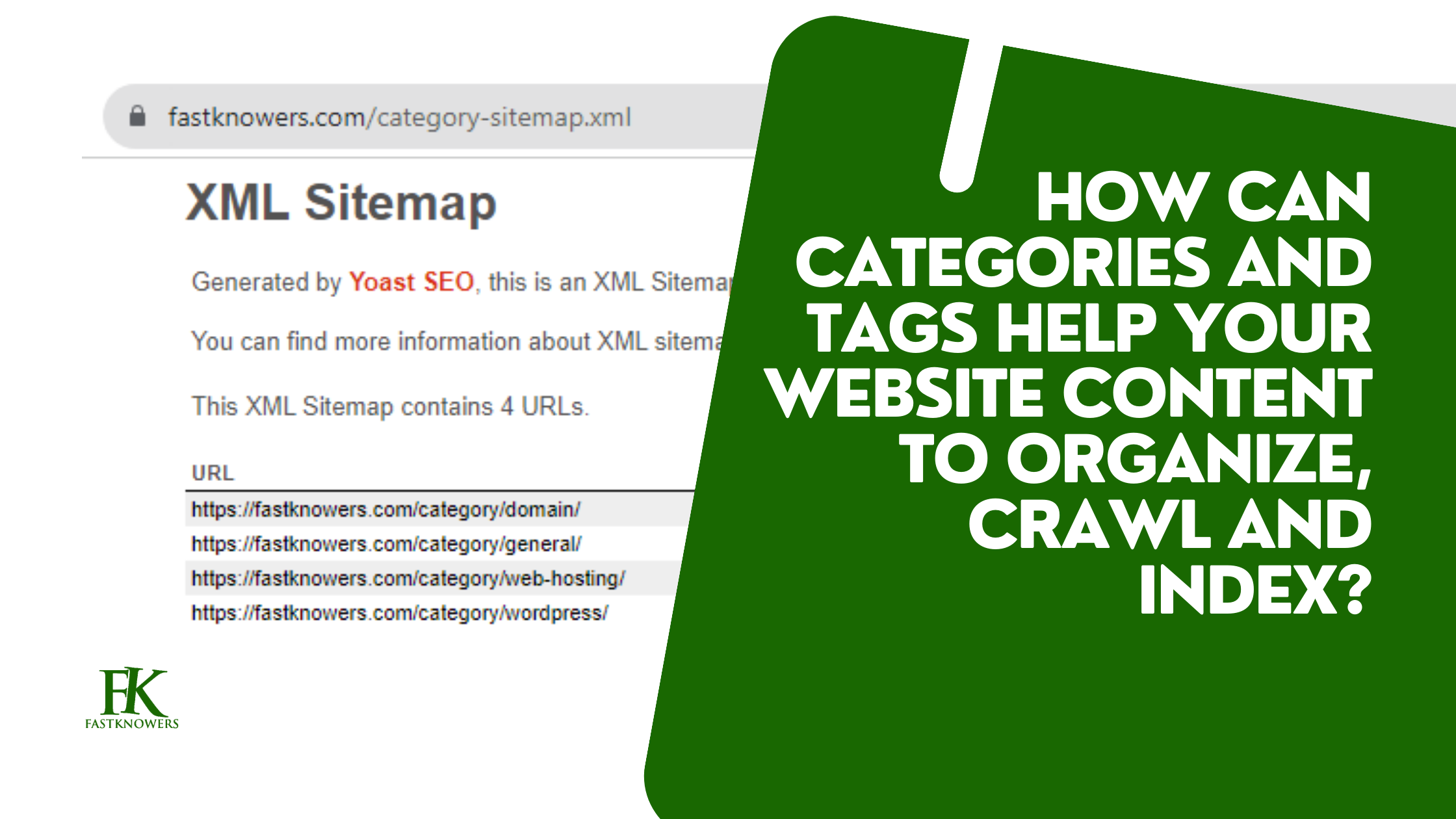 Categorizing and tagging your website contents help you create an effective navigation system. However, while they're useful, too many inappropriate use of them may cause problems.
Category and tag specifically negatively impact the search engine optimization (SEO) of a website when it is used in the wrong way. You may see our expert guides on SEO for WordPress beginners in 2023.
Now, I'll outline the potential problems of unnecessary or excessive categories and tags, I'll also introduce a solution for the problem.
Problems that inappropriate categories and tags cause?
Category and tag impact website SEO performance in two ways:
Crawl issues
Ranking conflicts
Crawl issues are when a search engine crawl bot is unable to crawl your website pages.
A search engine crawl bot (crawler or a web spider) is a program that crawls the World Wide Web in order to maintain a list of active URLs on a website. Once particular pages are crawled, these pages are then indexed on search engines which is guaranteed that they will show in search results.
The number of active pages on the internet is not the same, for example, blog websites. So how do crawl bots know what pages to crawl?
They use the website's robot.txt file which can be found in the website sitemap by visiting https://fastknowers.com/sitemap_index.xml where website content's URLs are listed as shown below.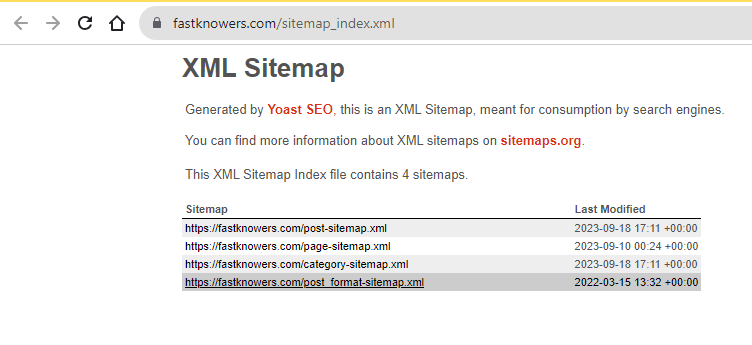 Once cawl robots have started crawling your website content, they may also find other URLs via internal links on crawled pages. It will index those pages, as well.
If you want to crawl bots crawl every single page on your website, make sure that the pages contain a lot of necessary internal links to make them appear to be the most important ones.
If you have many irrelevant pages, including categories and tags. They can cause "crawl issues," which means the crawl bot is crawling unnecessary pages. This negatively impacts the website's Search Engine Optimization (SEO) which ultimately means that relevant categories, tags, and pages are being missed (not crawled, indexed, and ranked).
In regards to the second class of the impact of inappropriate use of category and tag, ranking conflicts, it mean unnecessary category and tag pages can take over relevant content on your website to crawl, index, and rank. This means your internal pages are competing for the same traffic.
Frequently Asked Questions
What is the difference between categories and tags?
Categories are broad topics that are meant to organize content on a website. For example, if you have a shirt website, you may have categories like "men's shirt," "woman's shirt," "exercise shirt," etc. Tags are more specific labels, and each piece of content can have multiple tags associated with it. To continue, the shirt website can have a tag like "red shirt," "black shirt," "polo shirt," etc.
What is tagging in a website?
Website tags are keywords or terms applied to content to categorize it. For example, a blog post about a shirt may include a clothing tag. Tagging a website page or post is an attempt to group together to make easy navigation.
Conclusion
Categorizing and tagging the contents of your website helps to organize your website navigation system. A good website structure helps users to have a positive experience while the interface of your website appears to cause a low bounce rate for your visitors. If you know how to effectively use categories and tags, you do need to worry about having too many of them indexed, though.
Hope this article has helped you know how do categories and tags help your website content to be organized, easily crawled, and indexed. Please share it with your friends if you know that it is helpful. You can also subscribe to our newsletter for updates from us in the future. You can also find me on Facebook.
Before I wrap up, let me ask you one question; do you have for me on this topic? Please comment via the comment section below. I will get in touch with you. Thank you for reading. Please check out my YouTube channel for video tutorials (step-by-step).