Do you want to know the meaning of VPS? Today, we will show you what VPS hosting is and why you should use it as your web hosting.
There are different types of WordPress web hosting. One is VPS and the others are shared hosting, cloud hosting, etc.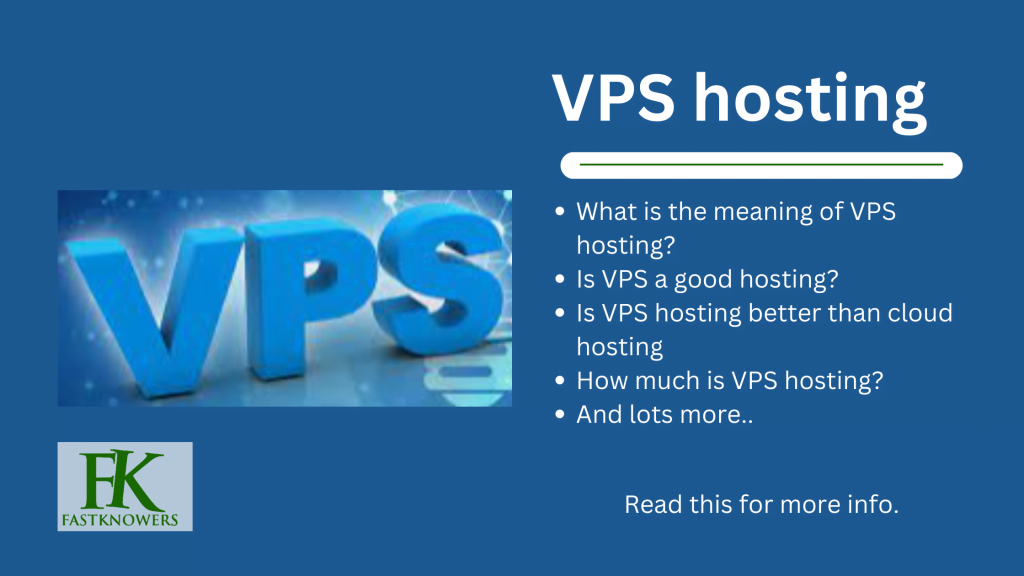 VPS is a type of WordPress web hosting abbreviated for Virtual Private Server. As its name implies, its hosting plans offer virtual machines to people.
The concept of virtualization is similar to shared hosting where one server computer can have multiple sites running on it. However, this plan allows each person's account to be treated as its own machine with its own dedicated resources and operating system.
For example, in shared hosting, all clients share the resources of the same server. Most shared hosting service providers have scripts that limit the resources of each client so that no one client is using up all the resources.
However, clients are not guaranteed the computing resources which may fluctuate from time to time depending on how many clients are using the resources at the same time.
On the other hand, VPS hosting plans can guarantee the resources available to the client by using virtualization technology. This provides the client with a much more stable hosting environment with little to no fluctuation in the resources available.
If you have ever used programs such as Microsoft Virtual on your PC, then you can easily understand the difference between VPS and shared hosting.
VPS hosting allows you to "virtually" run another Operating System environment on top of the one that is already installed.
Pricing for VPS with the packages; one vCPU, 20 GB of storage, and 1 GB of RAM starts at $3.95 per month.
How can you buy VPS hosting
You can buy VPS hosting from any reputable WordPress web host company.  FastComet is a popular and cheap VPS host company that offers options for Linux users.
They provide a VPS control panel that makes managing your account relatively easy. From your control panel, you can reboot, back up, and install new scripts on your server.
FastComet also has full root access, providing you with complete control.
Anytime you need their customer support service, they are available 24/7 to get in touch with.
Hope this article has helped you know what a VPS is really about. Please comment in the comment box. Also, remember to like our Facebook page for more important updates.