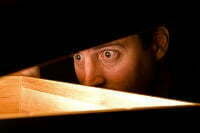 These days, everyone is complaining about the issue of "No record found" on their NIN. This error notification is a virus on the server of the National Identity Management Commission System (NIMCS). Here, we will teach you how to resolve the issue of "No record found" on your NIN.
For more information, please visit the NIMC NIN verification portal.
People that have this error report on their NIN can't use their NIN to access anything because it is assumed that they have never enrolled for a national ID card in their life.
The uses or importance of NIN, for now, can't be overemphasized. Every sector uses the NIN of a citizen to process the transaction, for example, in banks, immigration offices, schools, etc.
Without having a valid NIN, you can't also buy and register a new SIM card because at the SIM registration agent enter your NIN during the activation, they would be notified "N record found"
When doing something online, you don't have to enter your personal details one by one to prevent using another name or address that is not yours, hence, simply enter your NIN and for your detail to come automatically.
In this process, few people reported that they get "no record found", hence, they can't proceed to do what they wanted to do. Here, we shall discuss why is that error message/alert and how to resolve it.
Read this also: how to contact Bet9ja customer care very fast for everything.
The set of people that suffers this type of error notification the most is JAMB candidates when they want to send their NIN to JAMB to receive their profile code. Some students complained that they have sent their NIN several times to 55019 but what they are usually alerted to is "No record found", hence, they can't continue to register JAMB.
Why does your NIN say "No record found"
The reason why your NIN says "No record found" is as a result of malware (virus) infecting the NIMCS website. The website for enrolling NIN, NIMC may get viruses on their server.
Or that may happen as a result of the network. Please wait for some time and try it again. If it persists, follow the procedures below to resolve the issue of "No record found" on your NIN.
While you have been alerting with an error notification "No record found" on your NIN, should you enroll another one? No please it is not allowed and possible.
Now, let's discuss how to resolve the issue of the "No record found" issue on your NIN.
How to resolve the issue of "No record found"
Insert the phone number you used to enroll your NIN
Dial *346#
From the options displayed, select "NIN Retrieval", by typing in '1', if you are using the same phone number you enrolled with for your NIN.
Follow the steps displayed on your screen and provide the required inputs.
You can also reach out to NIMC customer care on:
Email:
Phone number:
+234-8-157691214.
+234-8-157691071.
+234-8157691145.
+234-9-134959433.
If you are not comfortable with the current name, date of birth, address, etc. on your NIN, you can change/modify it by following the instructions below:
Visit Remita to make the modification payment.
After making the payment, print out the confirmation slip as evidence of payment.
And finally, visit any nearest NIN enrollment center.
Please note that the modification fee is N500 only per data.
Hope this article has helped you know how to resolve the issue of "No record found" on your NIN. You may see our expert guide on how to create a custom email address for your business.
If you know this article is helpful, please share it with your friends and remember to subscribe to our newsletter for more updates. You can also find us on Facebook.