12 Good Reasons Why You Read Hard In The Night For An Exam And Still Forget What To Write Down In Exam Hall With expert Guide On How To Prevent It.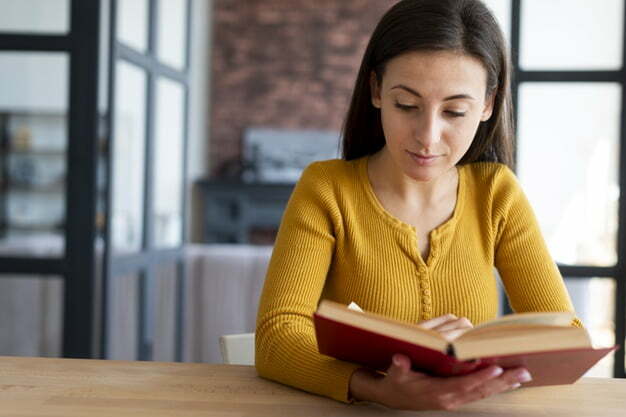 To study hard and put them down on an answer sheet in the exam hall is the goal of every student and to get this done, you must make some processes.
Have you ever experienced the situation where the home teacher (mentor) taught the student (mentee) and the mentee come out with good grades cooler than the mentor's?
If you have not, then i have. But the good news to you is that I have overcome it.
Today, i will show you the twelve (12) good reasons why you studied very hard for your exams and still fail it with some tips to get you out.
Calm down yourself with the glass of chilled water and let's proceed.
We recommend this to you from the bottom of our hearts: why most religious Believer students fail in the examination.
Reasons Why Some Students Read Hard And Still Fail In The Exam
Below are the factors that make some students fail in the examinations.
See also: How To Make A Career For Your Child (Surest Tips That Work)
Light reading
Lack of mentor
Misunderstanding of study
Non-practicing
Slowness in the exam hall
Understand but forget easily
Off point study
Illegibility
Non crosscheck
Not sleep soundly at night
Examiner's appearance
Other factors.
Now, we're going to explain these one by one. Stay tuned! Infact, please take your favourite drink water and let's continue.
12 Reasons Why You Read Very Hard In The Night For An Exam And Still Forget Anything Easily To Write In The Exam Hall
Below are the twelve (12) good and surest reasons why you studied your books for an examination and still become confused in the following about what to write in the examination hall.
Note that we wouldn't only show you those twelve (12) reasons but also teach you how to to overcome them. Okay?
1. Light reading
Some students study for long hour in the night and day and still score very low in exam. This is because they study for an exam as if they are reading newspapers.
Recommended: How To Load Recharge Card With Normal Recharging Code For 4 Network Providers In Nigeria
It is very dangerous to study for an exam with light reading method. Reading for an exams requires more patient to understand what you are reading, do not read like you're reading newspaper or novel for entertainment.
When you read, try to ask yourself some questions about what you have just read. If you are able to understand the topic, then revise it over and over again.
After every topics, ask yourself these questions. "What have i readily understood in this topic? If accidentally a question get asked from here will I be able to answer it?
2. Lack of mentor
A mentor is a person like you who teaches you what you don't know. If you don't have a mentor you would face many difficulties.
Some students do not understand what they taught in the class but when they get home, they will understand it very cooler by the aid of his or her mentor than those that have understood earlier in the class.
The reason why you studied for an exams and still fail may be as a result of lack of a mentor. Thus, find your mentor at the right time.
How To Solve Reading And Forgetting
If you wonder why you do read and forget easily, then you should look for a genuine way to cure.
3. Misunderstanding of reading
Related: How To Solve Quadratic Equation By Method
It is good to know what you are reading and understand what you have read.
When you study, ensure to have some idea in the topic. If you are studying, ensure that you will be able to show it in action.
Do not cram! Cramming can make you forget everything you have read. This can make you score low in the exam.
Instead of cramming, try as best as you can to understand what you want to cram.
There are so many learned person out there who would be glad to make you understand much easily.
4. Non-practising
You have not come to a level where you would say you have known it all. Try as much as you can to practice what you have learnt.
There is no any thing you would understand or remember for a long time than the one you teach  your self.
I wonder why students study without putting it in practice. Non practising of your study can make you forget what to put down in the exam hall extremely.
Belief me! Simple question can confuse you if you do not do practice in your studying journey.
Remember that old broom knows every corner of the room but a new one sweeps better.
Read this also: how to apply for Nigerian National id card and get it very fast and free.
Is It Normal To Not Remember What You Read
5. Slowness in study
It is not ideal to study slowly in this century.
Like I always say, if you don't do what must be done by you in the right time, you will probably miss what life has to offer for you. You should therefore do try to analyze every topics you will cover in a day and make sure it will must be covered. Prepare smartly in time.
Do not start to study for the examination when it is in advance. If you read the book when the exam is around the corner, then you are classed as slow student.
6. Understand but easily forget
Are you a student that understand the topic but shortly you forget?
If you don't want to be in this category of student, then this paragraph is for you.
Do not do light study. Ask yourself some serious questions after reading like "what question can I be asked from this topic? If the question get asked from here accidentally, how will I be able to answer it?
Spend hours to study, ask your mentor if you have confused, start studying earlier. Do not study only in a night to your examination of your hard subject and do not study when you are angry but you can read novels or magazine for entertainment.
7. Off point study
Many examinations do have syllabus. The syllabus is what directs you to the topic to focus on and the one you shouldn't. Do not study endlessly without syllabus of your exam.
Recommended: How Parents Should Help Their Child To Successed Academically
The exam failure of many students is as a result of underrating of this factor. Try to get the exam syllabus for your exams as this can make you know where and what topic to read.
If you have never known why you read very hard and still forget easily and fail in the examination, then do plan and get your examination syllabus. It helps a lot!!
How To Read And Not Forget Easily
8. Illegibility
Another reasons why most brilliant students study very hard and still fail in the exam is that no one can see his or her handwriting including the person who'll mark an exam.
If you do usually wonder why brilliant students fail in the exam, then don't wonder again, many students have not got a legible handwriting.
Many examination candidates assume, because no stress is laid on it, that legible handwriting is not necessary.
Now, you are therefore advised to learn how to write legibly as it is an asset.
Do you want to write legibly? Then at the end of your study every time, try as much as you can and write down brief note about what you have studied as this can make you familiar to legibility.
9. Non crosscheck
This can make you fail extremely. Brain is what can stop working in the exam hall.
You can forget to put down your exam number on your exam slip. In fact, due to the regularity of non familiar with crosscheck after your completion of every examination, you may not have an intention to check your work and then finally submit your exam.
When you have given an exam question, try to read the instructions of the examiner. In some cases, you may accidentally answered more than the number of questions instructed by the examiner to be answered in the examiner's instructions for such exam.
10. Not sleep soundly at night
The reason why you do not remember what you read to put down in the exam hall is as a result of sleepless in the night or didn't sleep soundly. You should sleep deeply before the examination exercise in order to ensure that all the preparations you made so far earlier will not fail you in the time of need.
The fact is that when one is tired one forget more.
Related: how to read very long in the night with normal concentration (without getting tired).
Why Can't You Retain What You Read
The reason why you cannot retain what you'd read or forget what you read easily is when the examiner appear in such a way that you fear.
11. Examiner's appearance
The examiner's appearance is also a strong factor which can make many  to fail in the exam.
You can be intimidated by the stern, unsmiling facial appearance of the examiner or exam security personnel.
Yet, you need not be frightened. You need all the calmness you can muster.
12. Other factors
Other or external factors may not be your fault. Because what makes it to occure is is always from the external source.
The problem of network error can occur with your computer in the exam hall.
Your pen can get fault, you can rapidly become unwell (sick). The following problems mentioned above are not occur in your intention but they can make you fail in the examination completely.
As these are not likely happen in your intention, we don't have any tips to recommend you but in some parts of West Africa, there is a belief that called witchcraft.
Witchcraft that people believe is the situation where your village people follow your instagram profile (Lough out loud)!!
See also: if person loves you, how to know (click to find out more)
When they have started following you, you will assume their likes and sharing of your posts to their leader. That's, everytime you post they will gladly share and like it while you don't know that it is they who make you sick during exam.
The best recommendation we may suggest you is when you have finally assumed that they're following you, just go to your religious leader (Imam or Pastor) and explain to him to help you undone their following of your profile.
You will cannot block them personally and physically because this is an external factor that makes students fail in the exam.
How did you find this article, is it helpful? Sharing is Caring, share it with your friends to let them enjoy too by using the sharing botton in this article. Please like us on Facebook today.
Read this also: how parents should help their child to choose a career in this year (2020).
If you also that this article is awesome and has helped you know why you read hard and forget easily and taught you some tips for overcoming, please do not forget to drop your comment and share it with people!!