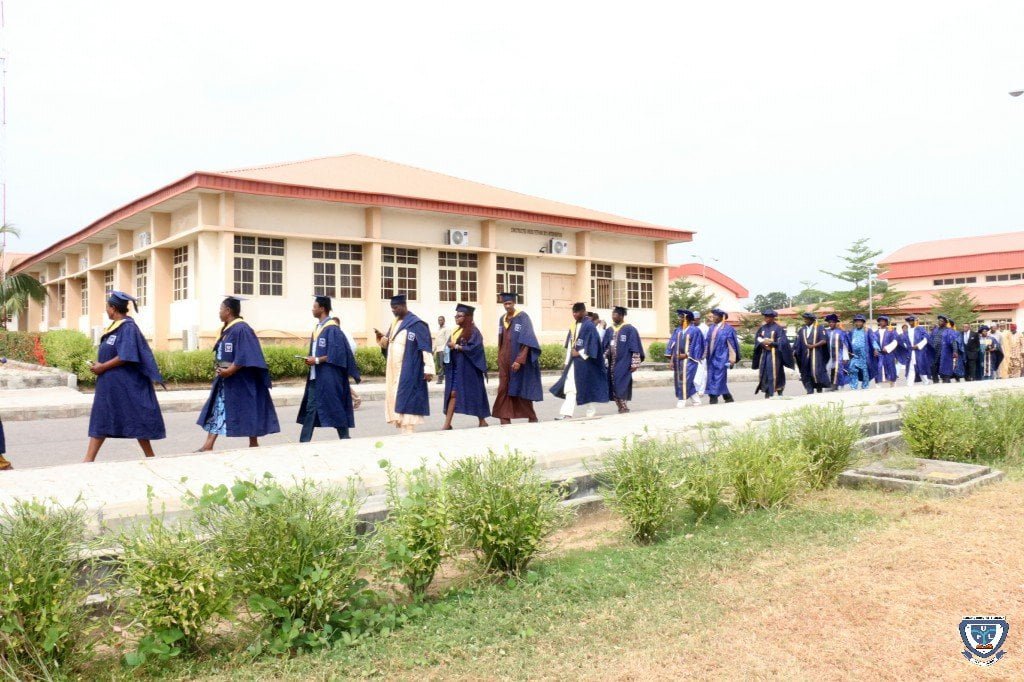 Do you want to see the list of all approved Federal Government universities in Nigeria in every state in 2020? Do you want to study in Federal university and you don't know the one you should choose as first choice? Keep reading as we're going to answer all your questions.
If the name of a university is mentioned in your presence, you can know that some body has called university's name. Thus, how can you know the type of University which was being mentioned?
For example, Usman Danfodio University, Sokoto is a federal government university but the attached name (Usman Danfodio) is not federal government.
That is, some federal government universities don't start with the prefix "Federal University", hence, there are very confusing especially if you don't think very deep.
Read this also: top federal universities you should choose one from as first choice in JAMB 2021 registration.
As a matter of fact, there are three (3) different types of universities in Nigeria presently. And they are:
Federal Government university
State Government university and
Private university.
For the purpose of this article, we're only going to show you all Federal Government universities in Nigeria in every 36 (thirty-six) state in 2020.
It's very important to note that every year new University may be found in Nigeria.
Related to this which you should read: languages, states and cultures in all six (6) Geo-Political zones of Nigeria.
List of all approved federal universities in Nigeria across every state in 2021
However, below are the old and newly founded federal government sponsoring unibersi in Nigeria:
| | | |
| --- | --- | --- |
| S/N | STATE | LOCATION |
| 1 | FCT | University of Abuja, Gwagwalada |
| 2 | Benue | University of Agriculture, Makurdi |
| 3 | Ondo | Federal University of Technology, Akure |
| 4 | Edo | University of Benin, Benin-City |
| 5 | Ogun | University of Agriculture, Abeokuta |
| 6 | Katsina | Ahmadu Bello University, Zaria |
| 7 | Rivers | University of Port-Harcourt |
| 8 | Akwa-Ibom | University of Uyo |
| 9 | Sokoto | Usman Danfodio University, Sokoto |
| 10 | Lagos | University of Lagos |
| 11 | Adamawa | Federa University of Technology, Yola |
| 12 | Delta | Federal University of Petro Resources, Effurun |
| 13 | Bauchi | Abubakar Tafawa Balewa University, Bauchi |
| 14 | Kano | Bayero University, Kano |
| 15 | Imo | Federal University of Technology, Owerri |
| 16 | Abia State | Micheal Okpara University of Agriculture, Umudike |
| 17 | Niger | Federal University of Technology, Minna |
| 18 | Lagos | National Open University of Nigeria |
| 19 | Anambra | Nnamdi Azikiwe University, Awka |
| 20 | Cross-River | University of Calabar |
| 21 | Enugu | University of Nigeria, Nsukka |
| 22 | Plateau | University of Jos, Jos |
| 23 | Kwara | University of Ilorin, Ilorin |
| 24 | Osun | Obafemi Awolowo University, Oshogbo |
| 25 | Borno | University of Maiduguri |
| 26 | Oyo | University of Ibadan, Ibadan |
| 27 | Kaduna | National Defence Academy, Kaduna |
| 28 | Kogi | Federal University, Lokoja |
List of some notable universities in Nigeria and their location
We've successfully listed all federal universities in Nigeria and their location or address.
Also if you want to read more about all private universities in Nigeria and the state they are located, just click here to read it.
What you should know about federal universities is that it's the federal government if Nigeria pays for the lecturers who are teaching there.
And the good news is that no any federal government Universities goes on strike except there are some reasons or causatives.
Read this also: top 15 (fifteen) best courses in Nigeria you should study in 2021 henceforth.
That is to say that if you don't want to be in the house as a result of strike while being a student, then try and get admission into any federal universities in Nigeria.
The school fee of some federal universities are cheap while that of other high but it mostly depends on the course or progr you are running.
For the best federal government institution to be chosen as first choice during JAMB registration in 2021, please check this article by clicking here.
Conclusion
Every university in Nigeria is the same. Whether you study in state or federal university or innovative institution university, the certificate you will be issued is degree. The importance of Federal university is that it's sponsored by the republic government of Nigeria (President Muhammad Buhari).
Some people ask that is it only federal university should be chosen as first choice? The answer is no.
You can choose any federal University which you like as first choice even Colleges of Education (COE).
If you know that this article is helpful, please remember to share it with your friends and comment with any question you may have to ask.
Finally, if you want to make this website improve, please like our Facebook page or join our newsletter to help us know that you're engaging with our website's article.
Read this also: how to register JAMB with National Identificationdentification Number, NIN in 2021 (newly introduced approach).