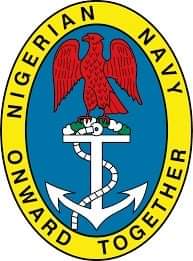 In this post today, I will be showing you all current or latest information about the recruitment (job application) of Nigerian Navy (NN) in 2021. Do you like to be a Nigerian Navay (Navy officer)? If yes, then you read about Nigerian Navy recruitment form.
Most people may have an intention to apply for Nigerian Navy recruitment but lack of information about it always prevents them from applying it. Are you a type of that person? I will clearify you everything today.
For your information, the recruitment of Nigerian Navy for 2021/2022 has not yet started but in this article, there are a compiled procedures or outlook to it.
Read this also: how to sing or recite Nigerian national anthem and pledge in a very correct way.
Latest News About Nigerian Navy Recruitment Form In 2021
Right now, below are the frequently questions I usually get asked by the prospective applicants of 2021 Nigerian Navy.
Below are the questions:
Has Nigerian Navy application form for 2021 started
When will 2021 Nigerian Navy recruitment out or when will Navy job application begin in this year
How should I know my Nigerian Navy aptitude test's date and venue?
However, presently, the portal of the application of Navy job has not yet been opened as said earlier.
This article will guide you on the requirements for the Nigerian Navy recruitment 2021/2022, how to get shortlisted and ways to apply for Navy job without mistakes like other applicants.
As more updates come on the 2020 Nigerian Navy application, this page will be updated. So, keep checking for latest Navy News today and Tomorrow…
Related: List Of All Available Scholarship For Nigerian Undergraduate Students For 2020 (Apply Them Here)
Who should apply for Nigerian Navy 2021? Applicants should possess any of the following educational and or professional qualifications:
West African School Certificate/Senior Secondary School Certificate.
General Certificate of Education/Ordinary Level.
WAEC City and Guilds or London City and Guilds.
Ordinary National Diploma (OND).
Any other educational qualification equivalent to those mentioned above.
All applicants must provide their primary school leaving certificate.
Applicants should note that entry requirement into the following categories is SSCE or equivalent: B1, B2, B3, B4, B5, C1, D1, D2, D4, D5, D6, E1, E2, E3, E4, F1, G, H.
Anyother additional qualifications in these categories can only serve as an added advantage for selection into the branch and not for advancement.
Any prospective applicant possessing higher educational/professional qualification, for example, HND, BA/BSc, etc should not apply.
Candidates are therefore warned that it is an offence to declare false educational or professional qualification. This attracts outright withdrawal or dismissal and hand over to Civil servant for prosecution.
Any certificate or qualification not declared or tendered and accepted during the recruitment exercise is not acceptable after recruitment and cannot be tendered for the purpose of change of branch or advancement while in the Navay service.
Only qualifications so obtained through proper service provisions are tenable after joining.
Read this also: NNPC Scholarship Application Form For A Nigerian Undergraduate Students Of 2020 Has Started
Eligibility Of An Applicant To Register Nigerian Navy In 2021/2022
Applicants must be between the ages of 18 – 22 years at the time of entry into the Training School for school certificate holders, while 24 years of age is the acceptable limit for those with higher qualifications e.g. Nurses, NCE Holders, ICT Professionals, etc.
Applicants must not be married or have children before joining.
An applicant is required to print out Parent or Guardian Consent Form and Local Government Attestation Form.
Applicant must be of Nigerian origin by birth.
The required height for male applicants is 1.7 metre and 1.67 metres for female.l
Applicants with any of the following problems should not apply:

Shortsight
Earproblem
Previous orthopaedic operation
Flatbfoot
Fracture
Stammering or any natural disability.

Applicants must be free from any previous conviction by the court of law on criminal charges.
Applicant must come to the recruitment centres with the following documents:

Photocopies of Birth Certificate or Age Declaration.
Photocopies of Credentials.
Acknowledgement Form.
Duly completed identification form to be signed by Chairman or Secretary of the candidate's LGA or by an officer of the rank of Commander, Chief Superintendent of Police (CSP) or Equivalent and above from candidate's State of Origin.
Four passport photographs duly signed and stamped by any of the persons mentioned in the previous list above.
Candidates are advised to bring the scratch cards of their NECO and WAEC to the recruitment centres.

The completed application form is to be submitted online.
Applicants will be required to produce original of all copies of credentials listed in 1 before recruitment.
Any applicant suspected to have impersonated, forged or submitted a false document(s) shall be disqualified from the recruitment exercise. Such applicant shall also be handed over to the Civil servant for prosecution.
The date for the Recruitment Aptitude Test is will be communicated to you via your registered email and Telephone number
Please note that any attempt to inundate the Navy Headquarters with letters from any quarters by any applicant will be viewed as a ploy to undermine the enlistment process and will lead to disqualification of such applicants. In addition, applicants are to note that the entire enlistment process is free and they should refrain from giving money to any individual under any guise.
On completion of the application form, applicants are advised to click SUBMIT on the portal and generate the applicant's Application ID.
How To Apply For NN In 2021
If you know that you are qualified to register or apply for Nigerian Navy, then click here to start the application.
Note: application is free of charge, thus don't pay to any person.
See also: How to create a good Gmail address for online registration very simple.
NN Recruitment Related Searches For Now
Nigerian Navy Aptitude Test Date For 2020
The aptitude test date of Nigerian Navy for 2020 has not yet been announced.
However, we shall update you when ever it's announced.
I will update this article when the portal for the registration of Nigerian Navy recruitment in 2021 has begun, therefore be visiting here time to time.
You may subscribe to the newsletter of this website with your email address in order to get informed any time I will update this article by clicking here.
Nigerian Navy 2021 Application Form Beginning Date
You may still be wondering, when exactly will the navy recruitment begin for 2020/2022. Though it's not announced officially yet.
We can predict from the experience we had in the past that the 2020 Navy recurtuitme form or application will likely begin in August or September 2020.
Registration Deadline Of Nigerian Navy Recruitment Form For 2020
Since the application has not started, so no deadline has been specified.
Visit here again for update!!
We therefore urge you to visit here for updates!!! This article will be updated immediately the application date is announced.
See also: How To Sing Every Type of Nigerian National Anthem And National Pledge
Follow us on Facebook or Twitter for more important updates and finally, share this article with other people (your friends).