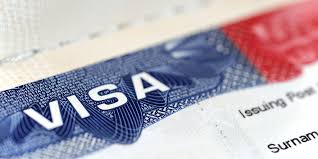 Are you deciding to travel from Nigeria to South Africa? Travelling to other country like South Africa or USA from requires one to get a visa. In this post, I will show with you the requirements and how much its really costs to apply for South African visa as a Nigerian.
Travelling from Nigeria to South Africa for a short visit to some one, a business purpose or relocating to stay there requires person to apply for his or her visa.
South Africa visa requirements for Nigerians
Top ten requirements for applying South African visa for Nigerian are:
An application must be completed and submitted online or at their office
Applicant must have copies of his/her supporting documents
Application fee payment must be made
Applicant must signify his/her accurate reason of travelling to South Africa
Must accept to obey the rules and regulation guiding South Africa.
A Nigerian or other eligible passport with at least 1 month of validity left after the intended date of departure and 2 blank pages
Yellow fever vaccination certificate (if applicable)
A return or onward ticket if travelling by plane
Proof of legal guardianship or consent from guardian if travelling with minors
Evidence of sufficient funds to cover travel expenses.
---
Read these also:

1. Cheapest universities in Scotland for international students in 2022.

2. International airports in Nigeria and their location (2022).

3. Top best ways to transfer money internationally.

4. Owners and CEOs of MTN and their net worth (Nigeria and South Africa).

5. Top richest men in Lagos according to Forbes (2022).

6. Types of Domiciliary account and their advantages.

7. Top richest politicians in Nigeria according to Forbes 2022.

8. Top richest men in Kano state and their net worth.

9. Harvard University famous alumni and their career.

10. Islamic University of Madinah scholarship 2022: requirements and how to apply.
---
---
Top two online sites for South African visa application in Nigeria
If you are planning to apply for South Africa visa in Nigeria, we have two recommended sites (southafricavisa and vfsglobal) which you can use to apply online using you pc or computer at the comfort of your home every where, any time.
To apply for South African visa online from any Nigerian state or location, you can either visit www.southafricavisa.com or www.visa.vfsglobal.com/nga/en/, then enter your detail, pay your application fee using your debit card and follow the prompts.
The VFS Global is an online site that manages Visa Application Centre for the South African Embassy, where you can submit your completed visa application form, supporting documents and biometric data. 
How to apply for South African visa
To apply for South Africa visa online, first, visit the application portal at www.southafricavisa.com/application-form.
Fill out the application carefully with your name, date of birth, email address, phone number, etc.
Review the details you have entered and correct the error if there is any.
Pay for your application fee using a credit or debit card.
Finally, submit application.
South African visa embassies in Nigeria
After applying for the South African visa online, now, you are required to visit their embassy office or their visa application center to apply physically. South African embassy has offices in Lagos, Port Harcourt and Abuja.
The offices of South African embassy for visa application or visa related stuffs in Nigeria usually open from 8 AM to 3 PM every day except Sunday and Saturday.
| State | Address |
| --- | --- |
| Abuja | Sterling Bank Plaza, 3rd Floor, Plot 1083 Mohammadu Buhari Way,Central Business District |
| Lagos | 24 Molade Okoya Thomas St, Victoria Island |
| Lekki | Plot 110 Admiral Ayinla Way, Lekki Phase I |
| Port Harcourt | Vineyard Shopping Centre, 88 Woji Road, GRA, Port Harcourt, Nigeria |
After your successful visa application at their office, you will receive an email update. However, if you are not receiving a email easily, you can also receive an SMS sent directly to your phone.
If you fail to receive both email and SMS notification concerning your South African visa application as a Nigeria, now you can use their website to track your visa application status online.
To do that, just simply visit their website by clicking here, enter the Reference Number present on the invoice/receipt issued to you during your application, enter your last name and follow the prompts.
At the point of South African visa application, remember to correctly enter your email address and telephone in the appropriate column as they would be used to help you any time you are tracking your visa.
Nigerian citizens who are planning to visit South Africa for short-term trips and applying their visa through an embassy can expect to have their visa processed within 10-15 working days.
Guides for Nigerians on how to apply South African visa
Top seven step by step guides for Nigerian who want to know how to apply South African visa are explained below with their requirements.
#1. choose the right visa for your trip
Choose the right visa for your trip
The first step to apply for South African visa is choosing the right visa type you need. Visa type varies depending on the status of your traveling.
While checking the right visa type for your trip, check whether you're eligible to apply for it. In this process, you'll also know the documents required along with your application, how long the application might take and fees you'll have to pay.
Each application must comply with the guidelines applicable for your visa category.
If your documents are not in English , you may need to get translations prepared before applying.
#2. start your application
After you have completely passed through step one above, you can now start your visa application.
If you are ready to apply, you can click here to download the visa application form, complete it, print the complete form and bring it with you to any of their embassy office together with the documents required for the Visa category chosen for submission.
3. book an appointment
During the point of your South African visa application, you are permitted to select an embassy office of your choice and make an appointment.
Once you have filled up your form, you need to book an appointment to have your fingerprints and photo taken at a Visa Application Centre. This is known as 'biometric information'.
Once you've booked your appointment, you'll receive an appointment confirmation email along with the letter of appointment.
If you are part of a family or group, you'll have to book individual appointments for each member of the family or group.
#4. pay your fees
Once you have made your application, you will need to pay your visa application fee. If you have downloaded the form yourself as discussed earlier and bring to the Visa Application Centre, payment will be made at the time of your appointment.
You will have to pay the Visa fee at the Visa Application Centre in POS Only.
#5. visit Visa Application Centre
After you have paid your application fee, now attend their office in the exact time you scheduled during the time of making your appointment. Please note that you'll have to submit your complete visa application form at the Visa Application Centre in person.
#6. track your application
In this step after returning to your house, you can now stay informed about the progress of your application by tracking it online.
You will receive an email update when your decision has been returned to the Visa Application Centre. If you can't access email easily, or would like more detailed tracking information, you may also be able to get updates by SMS sent directly to your phone.
You can also track your visa application status online using the Reference Number present on the invoice/receipt issued by the Visa Application Centre along with your last name to access this service.
#7. collect your passport
While tracking your visa application online as instructed in previous step and find out that it is ready for collection, just simply provide the receipt issued by the Visa Application Centre to the dispatch rider who will be delivering your package
However, due to the COVID-19 pandemic, after a visa application decision has been made, your documents will only be returned to you nation wide via a courier.
How much is South Africa visa application fee in Nigeria
Knowing how much Nigerian Naira does an application fee of South African visa cost is a prerequisite for you before you can start in order to know the total amount you will spend. Perhaps, the South African visa application fee differs category by category such as type of the travel.
The South African visa application fee and their respective travel type are:
| Travel types | Visa application fee (NGN) |
| --- | --- |
| Short-term (valid up to 6 months) | ₦8,600 |
| Long-term (valid for up to 2 years) | ₦30,600 |
| Longer-term (valid for up to 5 years) | ₦30,600 and ₦25,470 VAT fee |
| Longst-term (valid for up to 10 years) | ₦30,600 + ₦25,470 |
Please note that when applying for South African visa in Nigeria, you will be requested to share your bank statements of minimum recent six months or financial support letter from your sponsor in order to make sure that you will be capable in facing your travelling expenses.
If you're visiting South Africa for tourism or business purposes for a minimum period of 90 days, you probably don't need a visa. However, the only Nigerian citizens who can travel to some countries like South Africa without a visa are holders of diplomatic, on NYSC, having an official ID.
Conclusion
If you know that this article has helped you know how to apply South African visa for Nigerian online and offline and how much is cost, please share it with your friends and remember to subscribe to our newsletter for more important updates.
Read these also: