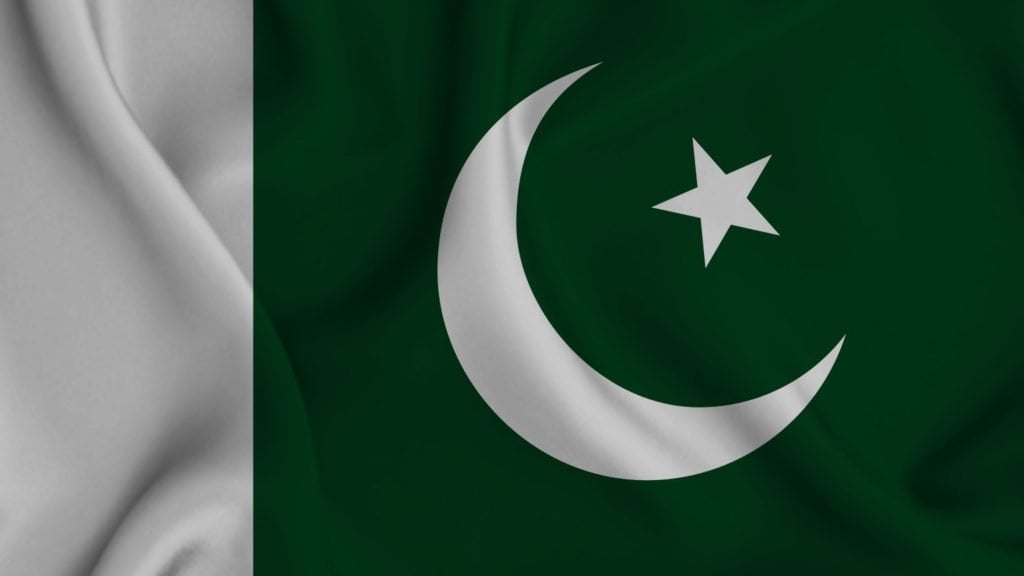 Searching to know top famous Islamic scholars in Pakistan for 2023 and their more important information? If you yes, then continue reading as we are also interested to fully discuss with you top 35 famous Pakistani Islamic scholars and speakers this 2023 one by one.
The Pakistani famous Islamic scholars are the people who interpret the word of Allah in the Holy Qur'an and also the deeds and sayings of his prophets and messengers to mankind. Below are the list and explanation of top famous Islamic scholars in Pakistan in 2023.
Top 35 Islamic scholars in Pakistan
#1. Tariq Jamil (born 1953)
Tariq Jamil, is a Pakistani Islamic television preacher, religious writer, scholar, and a member of the Tablighi Jamaat. The recipient of the Pride of Performance award, Jameel has been named twice in The 500 Most Influential Muslims.
---
Read these also:

1. List of all notable Islamic scholars of our time for all countries in the world.

2. Types of janaba bath and how to perform them ony be one.

3. Provinces in South Africa and their capital (listed and explained).

4. South African visa for Nigerian (requirements, how much it costs, etc.).

5. How to choose a husband in Islam (according to Hadith and Qur'an).
#2. Abu Yahya (born 1969)
Abu Yahya is Pakistani scholar, writer and novelist. His work mainly focus on faith and morality, Islamic philosophy and Quran exegesis. He is presenting the Quranic teachings in novel form.
#3. Syed Jawad Naqvi (born 1952)
Syed Jawad Naqvi is a Pakistani Twelver Shia cleric, religious leader and Quran interpreter.
#4. Abdur Razzaq Iskander (1935–2021)
Abdur Razzaq Iskander was a Pakistani Islamic scholar and writer. He was the chancellor and senior hadith-professor of Jamia Uloom-ul-Islamia, emir of the Aalmi Majlis Tahaffuz Khatm-e-Nubuwwat and the president of Wifaqul Madaris in Pakistan.
#5. Muhammad Tahir-ul-Qadri (born 1951)
Muhammad Tahir-ul-Qadri is a Pakistani–Canadian Islamic scholar and former politician who founded Minhaj-ul-Quran International and Pakistan Awami Tehreek. He was also a professor of international constitutional law at the University of the Punjab.
#6. Tariq Masood (born 1975)
Tariq Masood is a Pakistani Islamic scholar who teaches at the Jamia Tur Rasheed seminary in Karachi. He has authored books including Aik se Za'id Shadiyoon ki Zaroorat Kyu.
#7. Syed Shehanshah Hussain Naqvi (born 1974)
Allama Syed Shehanshah Hussain Naqvi is a Pakistani Shia scholar.
#8. Rasheed Turabi (1908–1973)
Raza Hussain also known as Allama Rasheed Turabi was an Islamic scholar, religious leader, public speaker, poet and philosopher. He was born on 9th Jamadi-us-Sani 1326, 9 July 1908 in Hyderabad, India. He was the eldest son of Maulvi Sharaf Hussain Khan, a nobleman from Hyderabad.
#9. Muhammad Taqi Usmani (born 1949)
Muhammad Taqi Usmani, is a Pakistani Islamic scholar and former judge who is the president of the Wifaq ul Madaris Al-Arabia and the vice president and Hadith professor of the Darul Uloom Karachi.
#10. Khurshid Ahmad (born 1932)
Khurshīd Ahmad PhD, DSc, NI, is a Pakistani economist, philosopher, politician, and an Islamic activist who helped to develop Islamic economic jurisprudence as an academic discipline and one of the co-founders of The Islamic Foundation in Leicester, UK.
#11. Abu Salman Shahjahanpuri (1940–2021)
Abu Salmān Shahjahānpūri was a Pakistani scholar, researcher and historian. He was regarded as an authority in the historical and political movements of the Indian subcontinent. He was an alumnus of Jamia Qasmia Madrasa Shahi, University of Karachi and the University of Sindh.
#12. Abdul Sattar Khan Niazi (1915–2001)
Abdus Sattar Khan Niazi was a Pakistani religious and political leader.
#13. Amin Ahsan Islahi (1904–1997)
Amin Ahsan Islahi, was a Pakistani Muslim scholar famous for his Urdu exegesis of the Quran, Tadabbur-i-Quran "Pondering on the Quran", which he based on Hamiduddin Farahi's, idea of thematic and structural coherence in the Qur'an.
#14. Ameer Muhammad Akram Awan (1934–2017)
Ameer Muhammad Akram Awan was an Islamic scholar and spiritual leader of the Naqshbandia Owaisiah order of Sufism. He belonged to Awan tribe. As a mufassir, he authored four exegeses of the Qur'an, including Asrar at-Tanzeel.
#15. Ehsan Elahi Zaheer (1940-1987)
Ehsan Elahi Zaheer was a Pakistani Islamic scholar. He was the founder of Jamiat Ahle Hadith. He died from an assassin's bomb blast in 1987. He was taken to Riyadh, Saudi Arabia in injured condition. He died there and was buried in Mazar-Al-Baqi. He is known as one of the biggest religious figures of Pakistan.
#16. Fazal-ur-Rehman (born 1953)
Another one of the top 35 famous Pakistani Islamic scholars is Fazlur Rehman. He is also an Islamic fundamentalist Pakistani Deobandi politician and current president of Jamiat Ulema-e-Islam. He is the acting president of the Pakistan Democratic Movement, a coalition of establishment political parties formed to resist the ruling Pakistan Tehreek-e-Insaf administration of Imran Khan.
#17. Ghulam Ali Okarvi (1919–2000)
Shaikh ul Quran Ghulam Ali Okarvi was an Islamic scholar, orator, jurist, muhadis, mufasir, and linguist from Pakistan. He taught the Qur'an and Ahadeeth for more than 50 years. Many of his students because scholars called "Sheikh-ul-Islaam wal Muslimeen."
#18. Hakeem Muhammad Akhtar (1928–2013)
Hakeem Muhammad Akhtar was a Pakistani Sunni Muslim scholar, poet, philanthropist and a Sufi mentor. He established the Jamiah Ashraful Madrāris in Karachi. He was an alumnus of the State Unani Medical College Allahabad and the Madrasa Bait-ul-Uloom, Sarai Mir. He was an authorized disciple of Abrarul Haq Haqqi.
#19. Israr Ahmed (1932–2010)
Dr. Israr Ahmad, was a Pakistani Islamic theologian, philosopher, and Islamic scholar who was followed particularly in South Asia as well as by South Asian Muslims in the Middle East, Western Europe, and North America. He was the founder of Tanzeem-e-Islami, an offshoot of the Jamaat-e-Islami.
#20. Javed Ahmad Ghamidi (born 1952)
Jāvēd Ahmed Ghāmidī is a Pakistani Muslim theologian, Quran scholar, Islamic modernist, exegete and educationist. He is also the founding President of Al-Mawrid Institute of Islamic Sciences and its sister organisation Danish Sara.
#21. Khadim Hussain Rizvi (1966-2020)
Khadim Hussain Rizvi was a Pakistani Islamic author and the founder of Tehreek-e-Labbaik, a political-religious organization founded in 2015, known to protest against any change to Pakistan's blasphemy law.
#22. Khalid Masud (1935–2003)
Muhammad Khalid Masud (born 15 April 1939) is the Director General of Islamic Research Institute, International Islamic University, Islamabad, Pakistan.
#23. Muhammad Ilyas Attar Qadri Ziaee (12 July 1950)
Muhammad Ilyas Attar Qadri Razvi Ziaee, known as Attar, is a Sufi Islamic preacher, Sunni Muslim scholar and founding leader of Dawat-e-Islami – a non-political religious organisation with presence in nearly two hundred countries of the world. He is based in Karachi, Pakistan. Attar is the author of Faizan-e-Sunnat.
#24. Muhammad Ishaq Madni (1935-28 August 2013)
Muḥammad Ishāq Madnī was a Pakistani Islamic scholar.
#25. Muhammad Adil Khan (died 2020)
Muḥammad Adil Khan or Adil Khān was a Pakistani Sunni Muslim scholar who served as the rector of Jamia Farooqia. He was seen as an influential scholar in Pakistan.
#26. Muhammad Rafi Usmani (born 1936)
Muhammad Rafi Usmāni, is a Pakistani Muslim scholar, jurist and author who serves as the President of Darul Uloom Karachi. Born in 1936 in Deoband to Muhammad Shafi Deobandi, Usmāni is an alumnus of Darul Uloom Deoband, University of the Punjab and the Darul Uloom Karachi.
#27. Muhammad Raza Saqib Mustafai (born 1972)
Muhammad Raza Saqib Mustafai is a Pakistani Islamic preacher and scholar. He is the founder of Idara-tul-Mustafa. He is noted for his calming presence and delivering speeches in a soothing manner, and mostly focusing on the importance of respecting and loving one's parents.
#28. Muneeb-ur-Rehman (born 1945)
Muḥammad Muneeb-ur-Rehman is a Pakistani Mufti and former chairman of Ruet-e-Hilal Committee. He is a Professor at Jinnah University for Women, Member of National Academic Council of Institute of Policy Studies, Head of Shariah Board of Burj Bank and President of Tanzeem-ul-Madaris and Darul Uloom Naeemia, Karachi.
#29. Nizamuddin Shamzai (12 July 1952 – 30 May 2004)
Nizamuddin Shamzai was a pro-Taliban Pakistani Sunni Islamic scholar and the senior professor of hadith at the Jamia Uloom-ul-Islamia. He was considered "one of the most important Deobandi figures in Pakistan" and the mentor of Mullah Mohammed Omar.
#30. Shah Ahmad Noorani (1926–2003)
Shah Ahmad Noorani Siddiqi was a Pakistani Islamic scholar, mystic, philosopher, revivalist and politician.Siddiqi was founder of the World Islamic Mission, leader of the Jamiat Ulema-e-Pakistan and founder president of the Muttahida Majlis-e-Amal.
#31. Shah Turab ul Haq (1944–2016)
Shah Turab ul Haq Qadri was a Sunni Muslim scholar, preacher and politician from Hyderabad who represented the Sufi Barelvi movement in Karachi, Pakistan. He was the main leader of Jamaat Ahle Sunnat, a Sunni organisation in Pakistan.
#32. Syed Adnan Kakakhail (born 1975)
Syed Adnan Kakakhail is one of the top 35 famous Pakistani Sunni Islamic scholars. He is the founder and CEO of Al-Burhan Institute.
#33. Talib Jauhari (1939–2020)
Talib Johri was a Pakistani Islamic scholar, poet, historian and philosopher of the Shia Sect of Islam. He is widely renowned as the most prominent Shia scholar, and his sermons were broadcast on PTV Network.
#34. Zar Wali Khan (1953–2020)
Mufti Zar Wali Khan, was a Pakistani Islamic scholar, writer and Friday sermon preacher. He was the founder and the principal of Jamia Ahsan Ul Uloom.
#35. Zubair Ali Zai (1957–2013)
Zubair Ali Zai was a preacher, theologian, Islamic scholar of ahadith and former merchant marine from Pakistan.
Conclusion
If you know that this post has helped you know top 35 famous Pakistani Islamic scholars in this 2022, then please share it with your friends and remember to subscribe to our newsletter for more important updates.
Read these also: