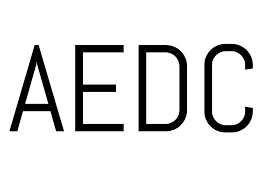 In every passing day, many people are searching online to get AEDC form of their choice to fill and submit to their office. For example, AEDC appraisal form, their meter application form, their electricity supply & agreement form, etc. In this page, I am going to discuss and show with you how to download top useful AEDC forms and how you can fill and submit them.
If you want to download any AEDC form, then this article has discussed with you top useful ones and how to get them.
Abuja Electricity Distribution (AEDC) shall collect, process, transfer, manage and store your personal data as it deems necessary for the purposes of supply of electricity, billing, regulatory reporting, compliance, dispute resolution, advisory purposes, execution of contractual obligations, communication, debt recovery and other related purposes. AEDC has taken necessary measures to protect your personal data and privacy.
Read these also:
Now, the top useful AEDC forms and how to get them are discussed below. Please note that any AEDC form is free of charge!!
AEDC frequently used forms
#1. AEDC meter application form
AEDC meter is the best option for using an electricity with in home and offices. For how to apply for AEDC meter, please click here to read more.
#2. AEDC appraisal form
Every information regarding AEDC appraisal form should be found here. Please enter your username and password before clicking "Submit" tab to login.
#3. Application for Electricity Supply and Agreement Form 
To download the AEDC application form for Electricity Supply and Agreement, click here to download from NERC website, or here to download from AEDC official website, then fill it and submit it to any nearest AEDC offices.
#4. Download AEDC Form 74 in PDF
To download AEDC Form 74 in PDF format, please click here to download it, fill it and lastly submit it at any nearest AEDC offices.
#5. AEDC recruitment form
In this website, we have talked very much about AEDC recruitment with their requirements and how to apply. Please click here for more information.
#6. AEDC customer care contact form
The customer care teams at AEDC are always available to help you resolve any problem you are facing at any time. There is no need to contact them via their contact form because they are 24/7 active on WhatsApp. Add them on: 08152141414 or 08152151515. Or call them on 08039070070.
Apart from chatting with them on WhatsApp and contacting them via calling, you can also in order to get a fast reply send them a mail through their email address: [email protected].
Conclusion
If you know that this article has helped you know how to download top useful AEDC forms and how to get or download them, please share it with your friends and remember to subscribe to our newsletter for more important updates
Read these also: