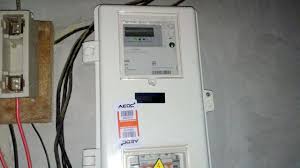 Prepaid electricity is the payment that is paid for in advance, before the time when you would normally pay for them. This article is going to discuss with you AEDC prepaid payment and how to make it online and offline step by step.
Has your Abuja Electricity Distribution Company (AEDC) plan expired or exhausted? Do you want to know how to make AEDC prepaid payment at the comfort of your home using phone or PC online? If yes, this article is meant for you to read. We will also show you how to recharge AEDC prepaid meter offline by visiting their offices or their partnering agents nationwide.
The states in Nigeria which AEDC operates in are Federal Capital Territory (FCT), Niger, Kogi and Nasarawa States with a total land mass of 133,000 km2. Presently, AEDC has 39 Area Offices across the franchised four (4) states listed above.
Now, let's begin to discuss how to make AEDC prepaid meter payment online, offline, through their offices, through POS, using USSD code on any type of phone, etc.
Read these also:
How to recharge AEDC prepaid meter very fast
AEDC prepaid meter can be recharged using different methods and below are the list and explanation of top fastest ways to recharge your own AEDC prepaid meter in 2022.
Vendors
The following platforms are available for prepaid customer of AEDC to recharge their meter via their partner vendors:
Area 3 | Opposite Yaman Filling Station
Wuse 2 | Opposite Oti Carpets
Jabi | Beside Mr. Bigss Jabi
Gwarimpa | Drumsticks Junction, by NNPC Filling Station Gwarimpa.
Lugbe | AEDC Office, Lugbe Main
Kubwa | Beside Veteran Plaza, along Gado Nasko Road, Kubwa.
AEDC customer care
AEDC customer care can help you make your prepaid meter payment by chatting with them online.
Their 24/7 WhatsApp number: 08152141414 | 08152151515
Their 24/7 hotline mobile number for receiving call: 08039070070.
Online payment
Mobile app
We can use the mobile application of the website which we have just shared with you above to pay for AEDC prepaid meter. Some of the website's name which their mobile app can be used to recharge AEDC prepaid meter are Kobopay, Evapp, Greenlite, vtpass, Vasbar, 9japower, Energy.vuvaa, Tingg, Remita, Payoutlet, Buypower.
To download them free from Google Play Store or App store, just simply search their name on Google search, for example, Remita mobile app.
Please note that AEDC prepaid meter payment can also be made using their mobile app. To do that successfully, first click here and download AEDC mobile app from Google play store.
See these also:
USSD codes
USSD code is another fastest methods that we can use to recharge our AEDC prepaid meter. Please read the information in bulleted point list below for more important AEDC USSD code for recharging any prepaid meter:
Payoutlet | *389*101*Meter Number#
Buypower | *402*00009548*Amount#
Paga | *242*803#
Irecharge | *6606#
POS
POS Agents
POS terminals
BAXI Boxes
Any ATM (Use Biller Code 04313801)
Any bank branch (Interswitch PAYDirect)
How to make AEDC prepaid payment using BuyPower
BuyPower is a website that can be used to pay for electricity bill online. Using BuyPower to recharge AEDC prepaid meter, first of all, the meter number of your prepaid must be used, hence, no need to create an account with them unless you wish.
Apart from that, you can even gift you loved one electricity units along with a personalized message on BuyPower's gift page.
Very importantly, if there is no network or internet to browse through the website of BuyPower.com, that is no problem at all as you can in other way buy electricity/power by dialing *402*00009548*amount# on any kind of mobile device.
Benefits of BuyPower in recharging AEDC
Recharging your electricity prepaid meter using the website of BuyPower, some of the important benefits you may enjoy are:
Recharge on credit
You can Buy Electricity with a loan on the website: www.buypower.ng and payback in 14 days.
Let yourself be reminded
Buypower,ng can remind you to recharge your prepaid electricity meter at the right time. Just simply set a reminder date and Buypower won't forget it.
Pay to their account
Some people may get debit card but it can be used to make digital payment. If you are one of such people, recharging for your prepaid electricity meter shouldn't be hard because there is chance for you to make payments to the Bank account of BuyPower and get value immediately.
Excellent customer care service
Their customer care service teams at BuyPower are available 24/7 to help you resolve any issue you may have anytime, day and night.
Using BuyPower to recharge your AEDC prepaid meter bill, you can calculate the amount of power you use per hour or day thereby making you to minimize the amount of electricity you may use in the event that you don't have high budgets.
BuyPower calculator feature can help you calculate how many Electricity units you will get for the amount you plan to buy. For more information, please click here to visit their website.
Recharge without internet
Logging on to www.buypower.ng, you can recharge your AEDC electricity prepaid meter bill. And if you don't have data to browse internet, you can still by dialing *402*00009548*amount# on any kind of mobile device.
Read these also:
VTpass AEDC prepaid meter payment
VTpass is another platform which enables people the easiest and most convenient access to pay for everyday service like buying airtime, data subscription, electricity bills, TV subscriptions (GOtv, DStv, Startimes), etc.
VTpass is aimed at transforming the lives of families and friends or everybody at large by ensuring payment for day-to-day services are stress-free and convenient. With it, you can make your AEDC prepaid payment online or on their mobile device.
How to recharge AEDC prepaid meter using VTpass
To make your AEDC prepaid meter payment using VTpass, first visit their website at www.vtpass.com/aedc/, select your meter type (prepaid), enter your phone number, the amount of unit you want to buy, your meter number, email address and click "continue" tab. Shortly, you will get a mail from them notifying you your successful prepaid meter purchase.
Recapping
In conclusion, Abuja Electricity Distribution Company is now headquartered in Abuja at No 1 Ziquinchor Street, Wuse Zone 4, Abuja FCT, Nigeria.
If you know that this article has helped you know how to make AEDC prepaid meter payment online and offline or using different fastest methods, please share it with your friends and remember to subscribe to our newsletter for more important updates.
Read these also: