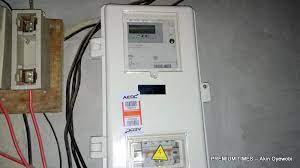 Are you residing in Kogi state, Nasarawa state or Niger state? If yes, then AEDC is the company that has been distributing electricity to you. Are you using electricity without meter? If yes, then that means you have been missing benefits in using electricity!! Here, we have discussed top best benefits of AEDC prepaid meter and how you can buy or apply.
Whether you are a house owner, tenant or a landlord, the benefits of using prepaid electricity meter are better than billed electricity.
The meaning of prepaid electricity meter is that you don't get bills in the post at the end of the month. The good news is that many Nigerians who are using prepaid meter are not intending to opt out.
There are numerous important benefits to use prepaid electricity meter and this post help you understand a bit more about it.
Now, let's start!!
Benefits of AEDC meter
The top best benefits of Abuja Electricity Distribution Company (AEDC) meter and their explanation are discussed below one by one.
#1. NO METER READERS
Whilst in previous generations having a meter reader come to your house would have had little concern, unfortunately in this day and age there are a lot of security risks associated with meter readers.
In traditional postpaid electricity a meter reading official from the electricity company would come to your premises to 'read the meter'. Unfortunately, due to crime and fraud, having unknown people on your premises or even in your house is incredibly undesirable. If you switch to prepaid electricity there are no meter readers at all, so there is no risk.
See these also:
#2. BUDGET BETTER
When you are using postpaid electricity (get billed at the end of the month) you are not aware how much you are using a day, a week or an hour.
A prepaid electricity meter has a read out which displays your units as well as level of power consumption. This allows you to better monitor how much electricity you are using and therefore budget better every month.
If you often get electricity bills at the month that are surprisingly higher than you ever thought, then switching to prepaid meter will help you to monitor and use your electricity more efficiently.
NO BILLING INACCURACIES
Have you ever had to dispute your electricity bill as it was not accurate? If you are using prepaid electricity you are in control of exactly how much you buy each month.
You cannot be over-billed by the electricity company as you can only use what you have bought. Using prepaid electricity allows you to more accurately budget for electricity each month.
AVOID NON-PAYMENT PROBLEMS
Not paying your electricity bill on time can cause many issues and even have a negative effect on your credit record.
Switching to prepaid electricity will mean you never have to worry about any problems associated with not paying your electricity bill on time.
NO DISCONNECTION/RECONNECTION FEES
If your electricity has been disconnected before you will know that there are penalty fees associated with disconnection and reconnection of electricity at your home or business. Having a prepaid meter on your premises will mean you never have to worry about being disconnected and the extra payments required for reconnection.
Hence, 'NO PAYING DISCONNECTION/RECONNECTION FEES' must be the one of the benefits of AEDC prepaid meter you must be happy to hear to buy your own.
NO DEPOSIT REQUIRED
In many cases to have postpaid electricity on your property will require a deposit to be paid before the electricity is initially connected.
With prepaid meter this is not the case and whether you have an existing meter or are thinking of having one installed you will not have to pay a deposit.
24 / 7 SERVICE
Prepaid electricity can be purchased from vendors across Nigeria and can be accessed 24 hours a day, 365 days a year. There is no need to phone or go online to have your electricity activated.
Simply enter your prepaid electricity token and your electricity units will be added to your account, whatever time of day or night making it convenient.
How to buy/recharge AEDC meter
Please remember that if you are using a prepaid meter and would like to be able to buy prepaid electricity online using your debit/credit card, Instantenergy.com.ng offer a comprehensive online prepaid recharge service.
You can easily buy prepaid online 24 hours a day using your phone, tablet or PC.
If you find any errors or have any suggestions for this page, please email [email protected] and they will contact you as soon as possible.
How to recharge AEDC prepaid meter using VTpass
We are very grateful for the invention of technologies and their daily advancements have made human life easier especially the advent of Internet.
Hence, paying for your electricity bills, be it Prepaid or Postpaid meter has been made a lot easier, faster and for your convenience.
Rather than going to the AEDC office, you can now recharge your prepaid meter online at the convenience of your home or office.
Here's a step by step guide on how to pay your electricity bills for all six electricity distribution companies in Nigeria.
Visit www.vtpass.com or download the VTpass mobile app from device application store (Google play store or App store)
Click on Electricity payment,
Select your Electricity area & Meter type,
Enter your correct Meter & Payment details
Click Submit and get your Token instantly.
If you are recharging for AEDC prepaid meter online using VT pass, just simply click here and follow the prompts.
Please subscribe to our newsletter and remember to share it with your friends if you know that it has helped you know top best benefits of AEDC prepaid meter and how you can buy and recharge it step by step.
Read these also: