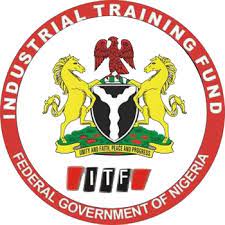 In this article, I will discuss with you top best places or companies that accept the placement of Industrial Training (IT) and SIWES in Ibadan, Oyo state Nigeria in 2022 for every type of student.
If you are a polytechnic student who have just finished ND 1 or a 300 level university student and looking for the list of top best companies in Ibadan (Oyo state) for your SIWES program placement, then we have got you covered in this post. Please continue reading!!
Meaning of SIWES and its benefits
The Students' Industrial Work Experience Scheme (SIWES) is a programme designed to expose and prepare students of Universities, Polytechnics, Colleges of Technology, Colleges of Agriculture and Education for Industrial Work situation which they are likely to meet after their graduation.
The SIWES is a tripartite programme involving the students, the tertiary institution and the employers of labour. It is funded by the Federal Government and jointly coordinated by the Industrial Training Fund (ITF) and the National Universities Commission (NUC).
It was established with a focus to:
Provide an avenue for students in the Nigerian universities to acquire industrial skills and experience during their course of study;
Prepare students for the work situation they are likely to meet after graduation;
Expose the students to work methods and techniques in handling equipment and machinery that may not be available in their universities;
Allow the transition phase from school to the world of working environment easier and facilitate students' contact for later job placements;
Provide students with an opportunity to apply their theoretical knowledge in real work situation thereby bridging the gap between theory and practice.
Company that best fits for SIWES program
The company that best fits for SIWES program is the one that offers the services which closely related to the course which student studies in the school. For example, if you are an engineering student, it is not ideal to carry out your SIWES program in bank industry such as UBA, Access bank or others.
See these also:
For the categories of company that are recommended for carrying out SIWES program with in 2o22 in Ibadan, Oyo state Nigeria, please continue reading as they are discussed below:
1. Media companies
Media related companies are dedicated for art students like those who study mass communication, computer science etc. in the school
2. Banks, insurance and auditing companies
These categories of company are recommended for commercial students like those who are studying accounting, banking and finance, economics etc. In conclusion, all commercial banks in Nigeria including Ibadan precisely are the best companies for SIWES placement in 2022.
3. Manufacturing companies
Manufacturing related companies like Dangote cement plant or NNPC are mainly for engineering students and management students.
As a engineers, manufacturing company is the very good place for your SIWES or IT placement.
4. Construction companies
Construction companies are the companies mainly for SIWES placement company of the students who are studying construction related courses like civil engineering, architecture, building construction, surveying etc.
5. NGOs
The Non Governmental Organizations (NGOs) in Nigeria are the recommended company to do your SIWES program if the course you are studying in the school is closely related to basic medical sciences or pure and applied sciences.
6. Hospitals and health facilities
These categories of companies are mainly for students that are studying basic medical sciences related courses.
Read this also: Scholarship opportunities in Nigeria for undergraduates (2022).
Top companies for SIWES attachment in Ibadan in 2022
Solarpocha LTD | Oladiti Street, Oki, Ibadan
National Youth Services Corps (NYSC) | OYO State NYSC Secretariat, Agodi Gate Road, Agodi 200285, Ibadan, Oyo state
Access Bank PLC | Click here for their address and contact details
Shoprite Supermarkets | Ibadan Mall, MKO Abiola Way, New Gra 100001, Ibadan, Nigeria

Maverick College| Educational/Religious Zone, Samonda Area, Ibadan

.
Rubies International College | Felele Straight End,express Link, Ibadan, Oyo, Nigeria
The Vale College | 23a, Adetokunbo Ademola Road, Iyaganku Gra, Ibadan, Oyo, Nigeria
Academic Research Center | Shop No. G2 Apete Shopping Complex Ibadan, Ibadan, Oyo, Nigeria
Industrial Training Fund | Queen Elizabeth Road, Ibadan, Oyo, Nigeria
MEC MELLIS FARM RESOURCE | OFF IBADAN/LAGOS EXPRESSWAY, IBADAN, OYO STATE
NATIONAL HORTICULTURAL RESEARCH INSTITUTE (NIHORT) | JERICHO ROAD, IDI – ISIN, IBADAN, OYO STATE
OYO STATE AGRICULTURAL DEVELOPMENT PROG. | ALONG OJA OWODE ROAD, SAKI, OYO STATE
Askar Paints | Eleyele, Ibadan.
ZARTECH LTD | PLOT 8, BLOCK L, OLUYOLE INDUSTRIAL ESTATE, OLUYOLE, IBADAN, OYO STATE
INTERNATIONAL CHURCH | AARE JUNCTION, ALAAFIN AVENUE, OLUYOLE ESTATE EXTENSION, IBADAN, OYO STATE
NORBALAND GLOBAL SERVICES | 95, IDITO JUNCTION, POLYTECHNIC ROAD, IBADAN, OYO STATE
ULTIMATE WATER SOLUTIONS | 59, POLY ROAD, OPP. FIRST BANK PLC., SANGO, IBADAN, OYO STATE
Steadfast Global Travel and Tour | 27, Idi Ape Iwo Road, Ibadan, Oyo, Nigeria
Union Diagnostics & Clinical Services | Queen Elizabeth I I Road, Ibadan.
WATERWORLD GLOBAL SOLUTIONS LTD. | 5, CHURCH STREET, AGBELURA, FALANA, CHALLENGE, IBADAN, OYO STATE.
Nigeria Wire and Cables Plc | Km 9 Ibadan-Abeokuta Rd, Oluyole, Ibadan
Berger Paints Nig.PLC Ibadan | 1, Azeez Aina Street, Abiola Ring Road, Olusanya Bus Stop Iddo LGA, Ibadan.
Onus Vocational Training Institute | 18, Anfani Road, Off MKO Abiola Way, challenge, Ibadan.
Taiwo Salam & Co. Properties limited | U7 Joke Plaza Bodija, 200221, Ibadan.
How to write SIWES letter to a company
Before one can be accepted to work with a company as SIWES, there must be writing letter to them. Here are the instructions and step by step guides about how to write a SIWES placement letter to any Ibadan SIWES approved companies.
A good SIWES letter, must:
Be neatly type written using a PC or laptop and printed out in hard copy.
Contain two (2) addresses – your school (or house) and firm addresses.
The content of the letter should appear as an in form of formal letter.
No error or incorrect sentence should me written in your letter, else, your request may be disregarded.
Perhaps, for your convenience, you can use this template of a letter to write SIWES placement application letter to any company of your choice in Ibadan.
Here is the example of the template "Dear Sir/Ma. My name is John Solomon from Federal Polytechnic Ilaro. I am presently studying Electrical and Electronic Engineering.
I have been searching for company/firm to spend my SIWES program period with and fortunately I think your company is the one of my best choice.
Please do you accept SIWES student studying Electrical and Electronic Engineering in your company? I would be glad if I am privileged to do SIWES with you. My registration number is FPI/ND/EEE/—-.
Glad to hear from you very soon.
Read this also: how to write a formal letter to a company.
Conclusion
Hope this is helpful?
If you know that this article has helped you know top best companies for SIWES placement or attachment in 2022 in Ibadan, Oyo state Nigeria, then please subscribe to our newsletter and remember to share it with your friends.