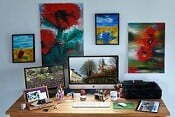 There are many ways to make money in 2022. One of the ways is recharge card printing business. Selling recharge card is a very lucrative side hustle especially if you print it yourself. In today's post, I will discuss with you how to generate and print recharge card PIN for all networks.
Looking for how to generate recharge card PIN using printing machine and some applications or software? This article will discuss with you cheapest sites for printing recharge card, how to create recharge card PIN and lots more.
It is not a news that many people are searching for simple ways to earn money while they are doing their main job. If you are one of them, then the recharge card printing is one of the simple businesses in Nigeria. Now, how can you start a recharge card printing business in Nigeria step by step?
Profit in recharge card PIN business
The recharge printing business is lucrative because people recharge their SIM cards every day to make calls and send messages, hence, they definitely buy a lot of recharge cards. If you have many customers, you will not be happy to opt out recharge card printing and selling business (believe me). But first, make sure your recharge cards for every network are available every time.
To start recharge card printing business and be able to generate recharge card PIN for all networks in Nigeria in 2022, you need to have computer/laptop, printer, printing papers, software, e-mail address/phone number, internet connection and start up capital.
Read these also:
How to create recharge card PIN in 2022
Below, I am going to discuss with you how to create recharge card PIN in 2022 in a stress less ways and the website to use or all tools and software that are needed to smoothly start recharge card printing business.
The tools, software, websites etc. used in recharge card printing business in 2022 are:
COMPUTER
To start to generate and print recharge card PIN for all networks as a side hustle business, one of the tools you should have is Computer. Your computer can be any type of computer (laptop, desktop or notebook etc.).
Here, I specially advice you to start this recharge card pin generating and printing business using your own computer. However, it is not compulsory that you must own computer before you start because you can start with any computer even in a cyber cafe, business centre or any computer in your office, home etc.
SOFTWARE
Software is one of the compulsory tools for you to be able to generate and print recharge card PIN.
The reason while using recharge card printing software is requires is that the dealer will send you the pin number you paid for in an encrypt form where the pin will be coded with the serial number. Hence, it is the work of the software to separate the pin from the serial number.
HOW TO INSTALL
At the first launch or opening of the software, it would demand for a username and password, don't get nervous, just choose a username of your choice that you know you can easily remember and enter a password of your choice and hit the login button on the software.

HOW TO USE
Let's talk about how to use this machine or software to print your recharge card pins.
Launch, the software and select the network to print. Lets assume you are printing MTN pins
After choosing the network, it would bring you to a page where you will upload the MTN pins.
NOTE: Your pins are sent to you by any pin dealer in Nigeria in encrypted or decrypted format, depending on your choice.
And also, you should be careful to store your pins in a folder or drive where you can easily locate it and upload.
After uploading pins, if they are valid the software would display a pod
Press OK, and all your pins would appear like these on the software
That it, you are done! You can now start selling your recharge cards and earn big.
NOTE: The software used in this tutorial is the console, there is also an universal software for printing recharge cards for all network (MTN GLO ETISALAT, AIRTEL).
Please note that you need the pin codes that will be printed on the vouchers. Happily, you can get the e-pin from the dealers who will sell them to you at a cheap price (N1, 000 recharge card for N900).
Make sure that you make a lot of research on the reliability of any dealer you may want to start doing business with before you register an account with them.
Once you have registered an account with them, you have registered a profile with them, hence, you will have to provide proof of your identity and send them your start up capital via their payment channels on their website or directly to their bank account.
Shortly, you will read top best websites for printing card. So, please keep reading!!
PRINTER
Printer is another tools for starting recharge card pin generating and printing business. The printer can be laser jet, DeskJet (colored or black and white).
As a matter of fact, you don't have to own a printer yourself before you can start as you can start in any business centre but having your own printer is an additional advantage and makes your business move faster and people will value you and your business.
PRINTING PAPERS
Having a printing papers is compulsory because for you to start, you need to print recharge card PINs out in paper which can be A3 or A4 before you can sale out the vouchers out.
To print recharge card PIN using printing machine and papers, please follow the guides below:
Use a laptop or computer with a good internet connection.
Contact the mega-dealer who will send you the software.
Download their software and install it on your laptop.
Order the recharge card pin codes on their website and pay for them.
You will receive some encrypted pin codes.
They can be only de-encrypted with the help of the software that was sent to you.
Now, use the recharge card printing software to de-encrypt the codes and then print them out for sale.
If you are looking for how to generate and print recharge card pin using mobile phone, that can not be possible in any way. Nevertheless, you can use your phone to make your business faster like using it to contact your customers when the recharge card they asked for when you didn't get is available, text message to your customer, contact the dealer who sell the recharge card e-pin to you, etc.
E-MAIL AND INTERNET CONNECTIONS
E-mail and internet connection are considered to be compulsory when doing recharge card printing and generating business. To generate and print recharge card pin, your e-pin must be sent to via your email address by the dealer who you do business with.
Remember to read: how to create Gmail account and get your email address quickly.
START UP CAPITAL
Start up capital is compulsory for you to start generating and printing recharge card PIN business. The start up capital is the money you are to to put into the business in the first time.
Start up capital is the money paid to the company (dealer) for purchasing an e-pins which you then print out using the software you have bought earlier. Your start capital can be as low as N5, 000 or N10, 000 or above. But please note that in business, the higher the money you put the higher the gains you will expect.
See these also:
Top best websites for printing recharge card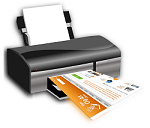 The list and explanation of top best websites and software for printing and generating recharge card pin in 2022 are:
Redbiller
Redbiller is one of the best recharge card pin generating and printing websites in 2022. It has upgraded its platform to include the Airtime PIN generation feature.
To generate airtime PINs which you can then print out as recharge cards, the PIN can only be generated in bulk and you can generate multiple amounts and multiple networks at the same time.
From here on, I will be taking you through the recharge card PIN generation and printing process using Redbiller website step by step.
Go to your dashboard and click on the Bills icon. Before you start, make sure you fund your account for the transaction.
On the

Bills payment page

, click on the Plus icon at the base of the page. When you click, VTU Recharge and Artime Pin options will pop up. Of course, you'll select the Airtime PIN option. Just click on the displayed icon.
Select the Mobile network, the amount, and the number of units you want the system to generate. The minimum number of units that you generate at a time is 10.
You will get up to 3.5% commission on the price of each PIN generated. Also, you can generate a PIN for any amount you so wish, starting from 100 naira.
If you are new to the platform, you will need to set up your account to perform any transaction. And that includes Airtime PIN generation.
To set up your account, go to Settings. From there, you'll be able to submit your BVN. Then proceed to the Account page on the dashboard and install the bank account of your choice. You can then fund your account and start performing transactions.
For further understanding, please visit this page.
UNIVERSAL RECHARGE CARD PIN GENERATING SOFTWARE
The UNIVERSAL RECHARGE CARD PIN GENERATING SOFTWARE is one of the top best software for generating and printing recharge card pin of any network. For now, it costs at a price of N15, 000.
CADPRO SOFTTWARE
The Cadpro software is another one of the best software for printing recharge card in 2022. For how to install and use it on your computer, please continue reading!!
Banton Services Nig Limited Software
Banton Services Nig Limited is an IT and Telecom company registered under the rules and laws of the Federal Republic Of Nigeria And With The Corporate Affairs Commission, Reg No, RC757644.
Please visit their website by clicking here for more and how to buy recharge card printing software from them.
FFH Dynamic Concepts Software
The FFH Dynamic Concepts is a recharge card printing software headquartered at suite B2 inside Busy Mart Plaza, Jabi, Utako Abuja, Nigeria.
At FFH Dynamic Concepts, you will be allowed to buy the e-pins at a very low price rate, print it any where in Nigeria and make huge profit after sales.
Office address
Suite B2 inside Busy Mart Plaza, Jabi,
Utako,

Abuja, Nigeria

Phone number
0806 085 0839
Website address
www.ffh-dynamic-concepts.business.site
Conclusion
If you know that this article has helped you know how to generate and print recharge card pin in 2022 step by step, then please share it with your friends and remember to subscribe to our newsletter for more important updates.
Read these also: